Regular price
$3,897
Sale price
$97
Unit price
per
Sale
🎉 Coming Soon
$97 for $3,897 worth of Children's Ministry Curriculum
235 weeks of children's ministry curriculum (4 ½ years of Bible teaching for kids)
This same curriculum would cost $3,897 if purchased at the regular price
This is a digital download that includes 4,030 PDF pages of teaching material
👉 Click here to download the 37-page preview of all the NEW curriculum included in the bundle.
📩 Instant download + Dropbox Backup
🚸 Flexible, Easy-To-Teach for ages 6-12
🥳 Includes bonus worship videos, on-screen games, and Christmas program.
View full details
$97 for $3,897 worth of Children's Ministry Curriculum
This bundle deal includes all the following. 👉 Click here to download a printable Table of Contents to see everything you get in this special offer. 
235 weeks of children's ministry curriculum (4 ½ years of Bible teaching for kids)
This same curriculum would cost $3,897 if purchased at the regular price
This is a digital download that includes 4,030 PDF pages of teaching material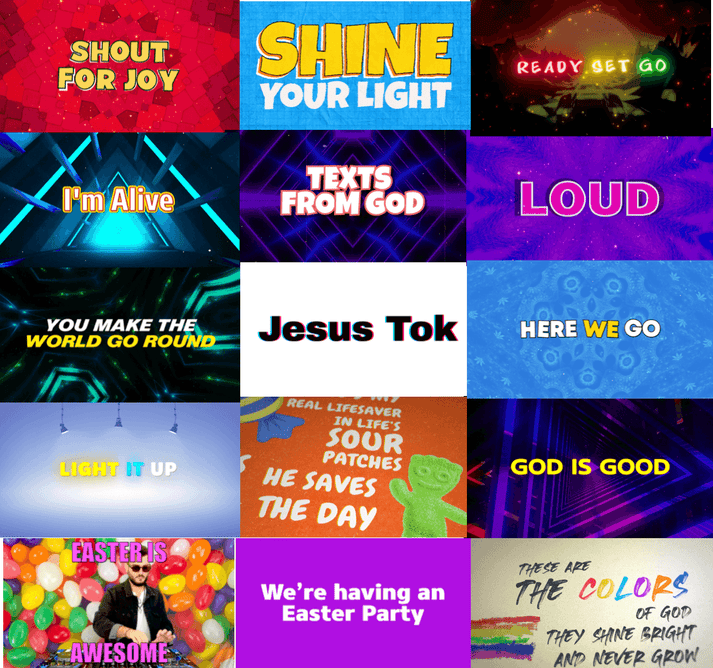 Bonus #2: Coloring Page Library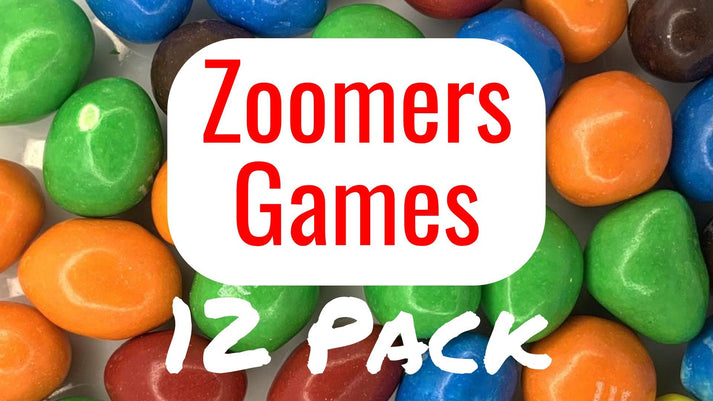 The kids in your church will love this creative and interactive on-screen game zoomed in on favorite foods. See who can name the foods before everyone else. Play these super fun games in your Children's Ministry that gets everyone involved. It's time to zoom! This bundle includes 12 different on-screen game videos.
Never before has there been a Children's Ministry volunteer recruitment video that packs this much punch! This is THE Children's Ministry Volunteer Recruitment Video. Use this video in your main worship service to get the volunteers you need anytime. There are 2 videos: one with a female voice-over and one with a male voice-over.
Bonus #5: Suggested Scope & Sequence
We mapped out the next 15 months of curriculum to help you get started with this fantastic library of curriculum.  Follow the plan, and you'll be ready to teach every Sunday. Look for the scope & sequence in your download folder.
Bonus #6
Bonus #7
---
---
Complete List of
4 ½ years 

Curriculum Included

This bundle deal includes all the following. 👉 Click here to download a printable Table of Contents to see everything you get in this special offer. 
-
🥳🏆CONGRATS to the FIRST 10 People Who Ordered This Deal!
Kathy R. from Canton ($100 Chick-fil-a Gift Card and World's Largest Gummy Bear)
Sarah H. from Smiths Falls ($50 Amazon Gift Card)
Bridgette J. from Lynn Haven ($50 Amazon Gift Card)
$49 Printed Bible Game Box Winners: Phil M, Allison O, Elizabeth M, Heather H, Margaret D, Marsha P, Angela H, Lauren P, Allen C
👉 The First 100 will find their bonus downloads and PRIZE membership to Sunday School Plus. in their download folder.


🥳🏆 Congratulations to our Guessing Contest Winners:
Rebecca F. from Simi Valley, who answered 63 M&Ms the exact correct answer!
🏆Congratulations to Shonna from Indiana, who was the first to guess Willam's exact age in the photo (172 days).
🔒 Guaranteed to be Awesome!
This bundle has a 30-day money-back guarantee, no questions asked! If you aren't high-fiving everyone at church because you love this deal, we will hug you and give you a 100% refund, no matter the reason. If you're not happy, we're not happy.
Life Saver for Christian Formation Director
I am the Christian Formation Director of a small church. I am also the Elementary Sunday School Teacher. I have had back to back full knee replacement surgeries. I use several curriculums and had no problem coming up with 4 lessons that my "awesome" volunteers taught in the fall. However I wanted something for Advent that would be user friendly and not use any type of technology. (Because we all know it is great when it works) This bundle was available just weeks before my second surgery and I found the 5 week Bible Heros of the Nativity to be just what I was looking for. Thank you and Praise God!
such a blessing
my disciple class is so blessed by these teachings. i have to translate them because i am based in france. it is so rich and profound. i trust the program and am eager to share it with my team of volunteers. thank you!
Heroes of the Nativity
I purchased this because it was a Black Friday deal and I wanted to use the Heroes of the Nativity lessons. The lesson plans have been helpful in structuring our 30 minutes of learning with elementary students. I subtracted a star because I would normally review more of the product (I've only look at Heroes of the Nativity) before writing a review and I feel forced to do it now.
Pumpkin prayer challenge
Using it now and really appreciate the materials provided. Thank you for providing the resources I need to better reach the small group I have. You are a blessing. May God bless this ministry.
Black Friday Units
Very nice selection of units
Grade 1-5 teacher
Great selection of topics. Plenty of lessons to choose from. Thanks!!
2023 Black Friday Children's Ministry Curriculum Bundle Deal
2022 Black Friday Bundle
Hi Tony !! We taught the "Humble Beginnings" for Christmas so far Great lessons for all of us !! Now we are back to continuing the "Books of the Bible" one Book at a time . Thank you for your ministry to children. Pray that we will teach God's Word to His honor and glory !! Helen
Love the Bundle! Plan to use it through 2023. Had some problem down loading a few of the lessons. Though I tried 3 times, I was still not able to download and print the Scope and Sequence.
Invaluable
Thank you so much for these incredible resources. They are absolutely invaluable to myself and my team when teaching our kids church about Jesus. We love the resources and they save use so much time. Thank you.
Choosing a selection results in a full page refresh.
Opens in a new window.