Regular price
Sale price
$45
Unit price
per
Sale
Unavailable
⌛ {timer} ⌛
SALE ENDS SOON
📩 Instant PDF Download
🚸 Ages 6-12 Years Old
📖 Free Week #1 Lesson
"Chosen Child" is designed to help children understand that they are loved and valued by God just as they are. Through lessons on repentance, inheritance, and living a life that reflects their faith, the curriculum seeks to instill in children a sense of confidence in their relationship with God and encourage them to live a life that honors Him. The overarching message is that as God's chosen children, they are enough and have a unique purpose in God's kingdom.
Big Idea: Because Jesus loves me, He saves me when I have faith, makes me more like Him, and adopts me into His family.
Lesson 1: Justified! "Trust in Jesus" Luke 23:32-43

Lesson 2: Sanctified! "Turn from sin" Luke 19:1-10 

Lesson 3: Unified! "Claim your inheritance" Eph. 1:3-14 

Lesson 4: Qualified! "Live your faith" Eph. 4:20-32
Memory Verse: Romans 8:38-39
Translation: This study is written to work with any Bible translations and poster visuals are included using the NIV, ESV, and KJV.
Attention Keeping Learning Activities 

Easy to teach lesson plan

Discussion questions and prayer
Memory verse activity
Printable word search worksheets
Bible story coloring pages
Parent take-home review sheets
Craft activities
Perfect for Children's Ministry or Sunday School

Use this Bible study in your children's ministry, kids' church, or Sunday School. Our curriculum includes everything you need to keep the children's attention, get them into God's Word, and help them grow in their personal relationship with Jesus Christ.
57-pages of teaching material
perfect for children aged 6 to 12 (Kindergarten to 6th grade)
designed for small churches
instant digital download in one print-friendly PDF file
flexible teaching activities designed for elementary-aged students
unlimited permission to share directly with volunteers or families in your church
View full details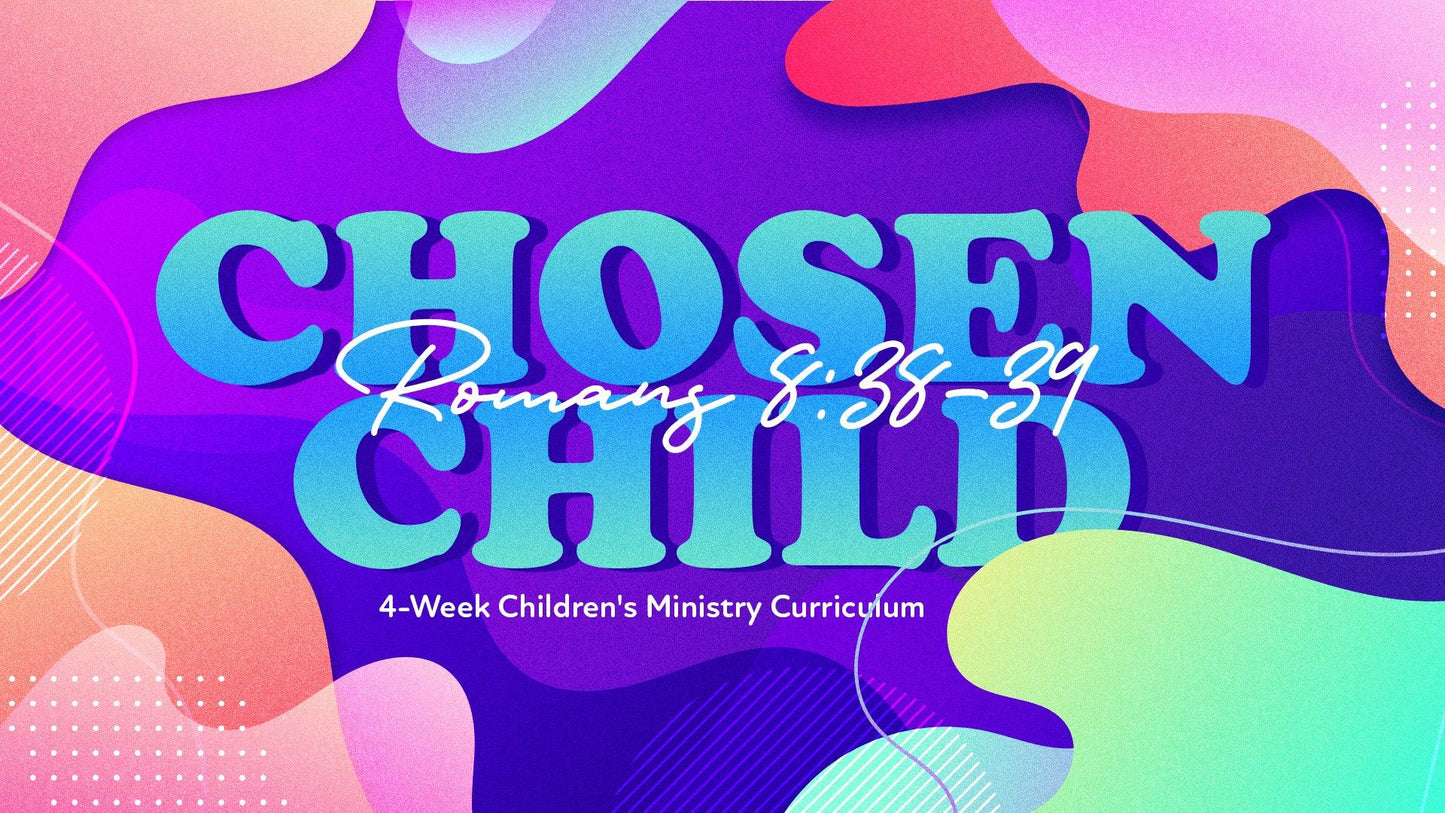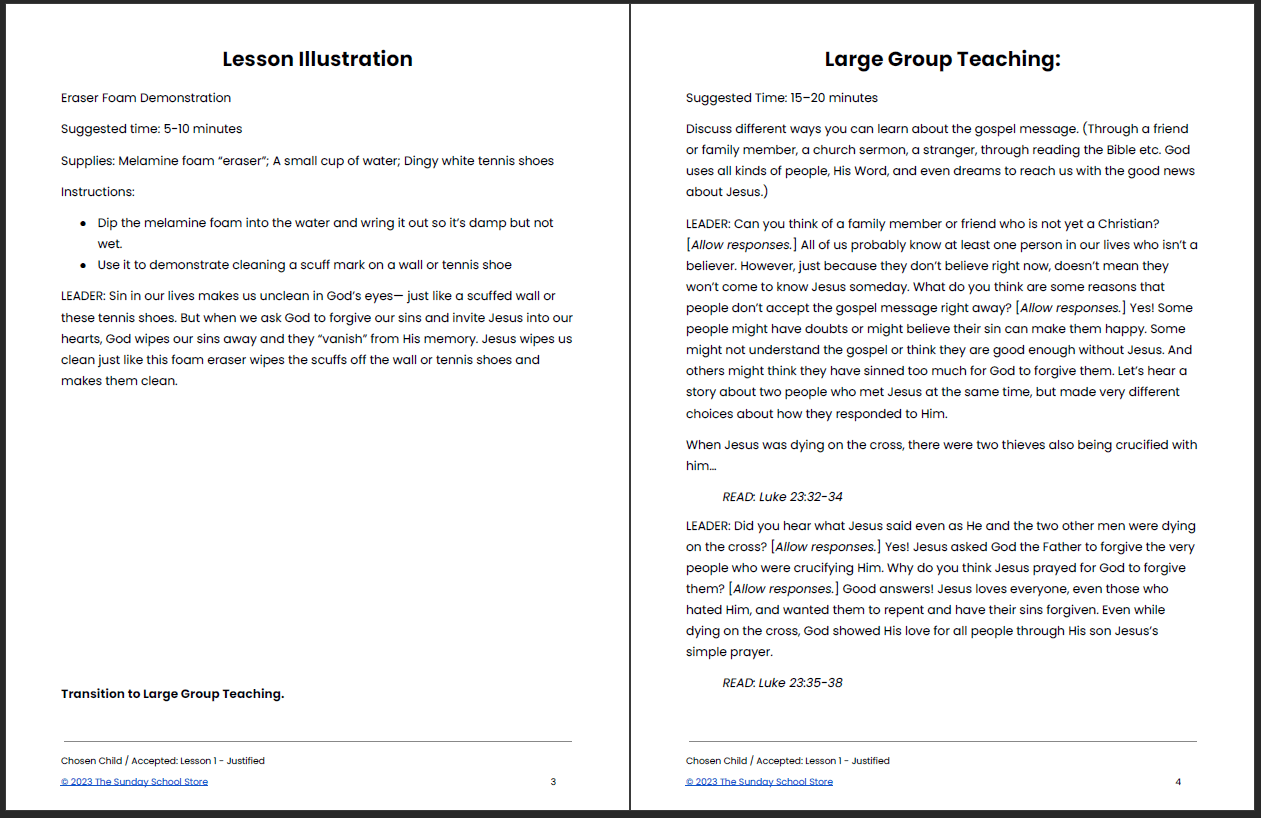 Chosen Child: 4-Week Children's Ministry Curriculum
Excellent Lesson
The children are having a great time with the games and the lesson.
The Chosen Child
I have not yet taught this curriculum, however, in looking it over, I am very excited to get started. It looks great!
New & Popular Children's Ministry Curriculum