Regular price
$650
Sale price
$97
Unit price
per
Sale
🎉 Coming Soon
👉 Click here to preview everything included.
Treat your ministry with the 2023 Pumpkin Bundle Deal from The Sunday School Store. This curriculum will empower churches of all sizes with high-quality Bible teaching material at an affordable price. This deal is for a limited time only.
12 curriculum themes kids will love
59 weeks of children's ministry curriculum
967 pages of download teaching material
This same curriculum would cost over $650 if purchased separately at regular price. 
🎓 Hassle-Free Teaching: Our easy-to-follow lesson plans make teaching a breeze.
💸 Budget-Smart: Save your church budget with this limited-time deal.
Why Choose Curriculum from the Sunday School Store?
🚸 Age-Appropriate: Our flexible lesson plans are crafted for ages 6-12.
🚀 Instant Access: Get digital downloads you can share with parents and co-teachers immediately.
📖 Versatile: Our curriculum works with any Bible translation and includes NIV, ESV, and KJV verse printables.

View full details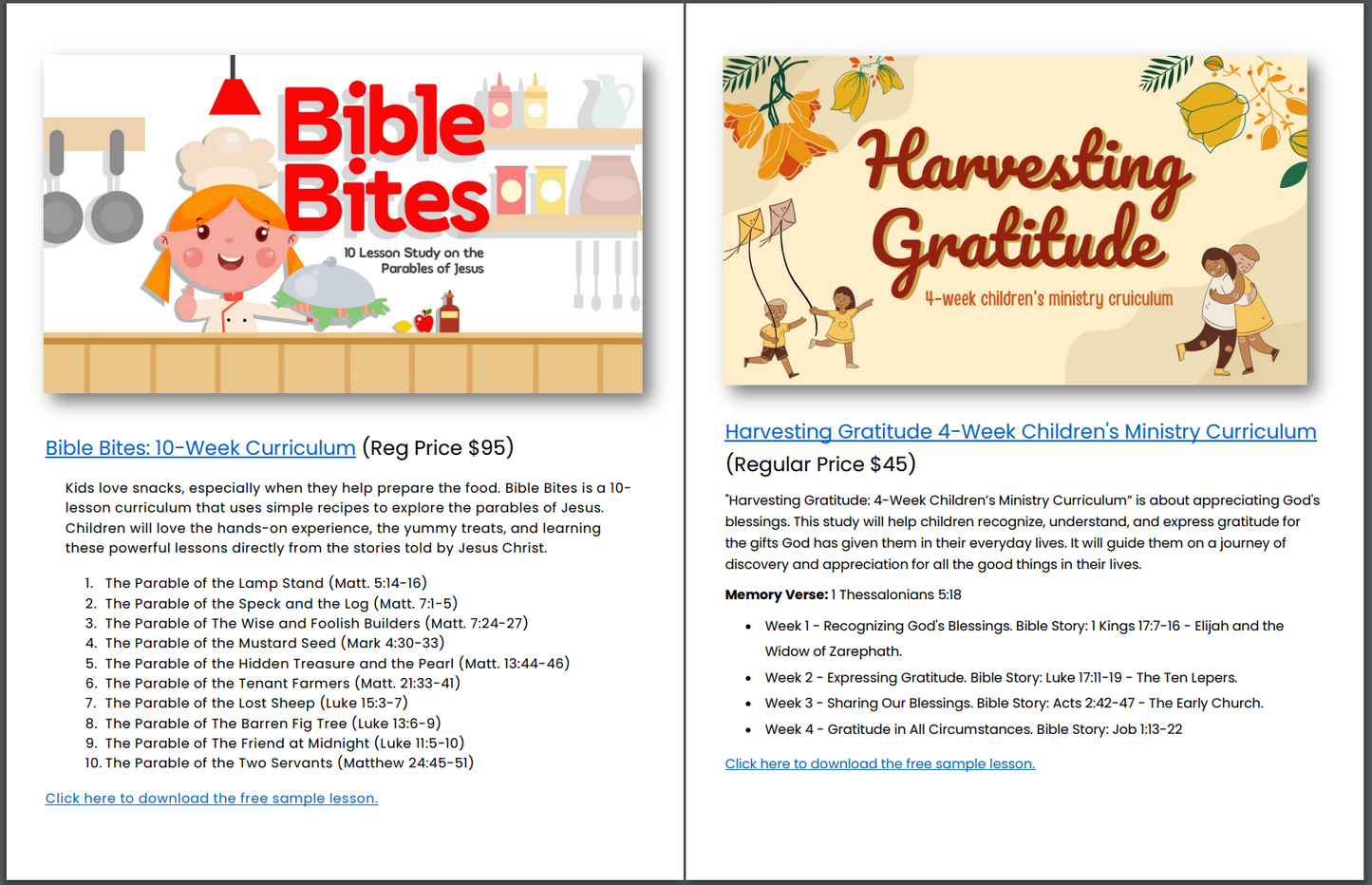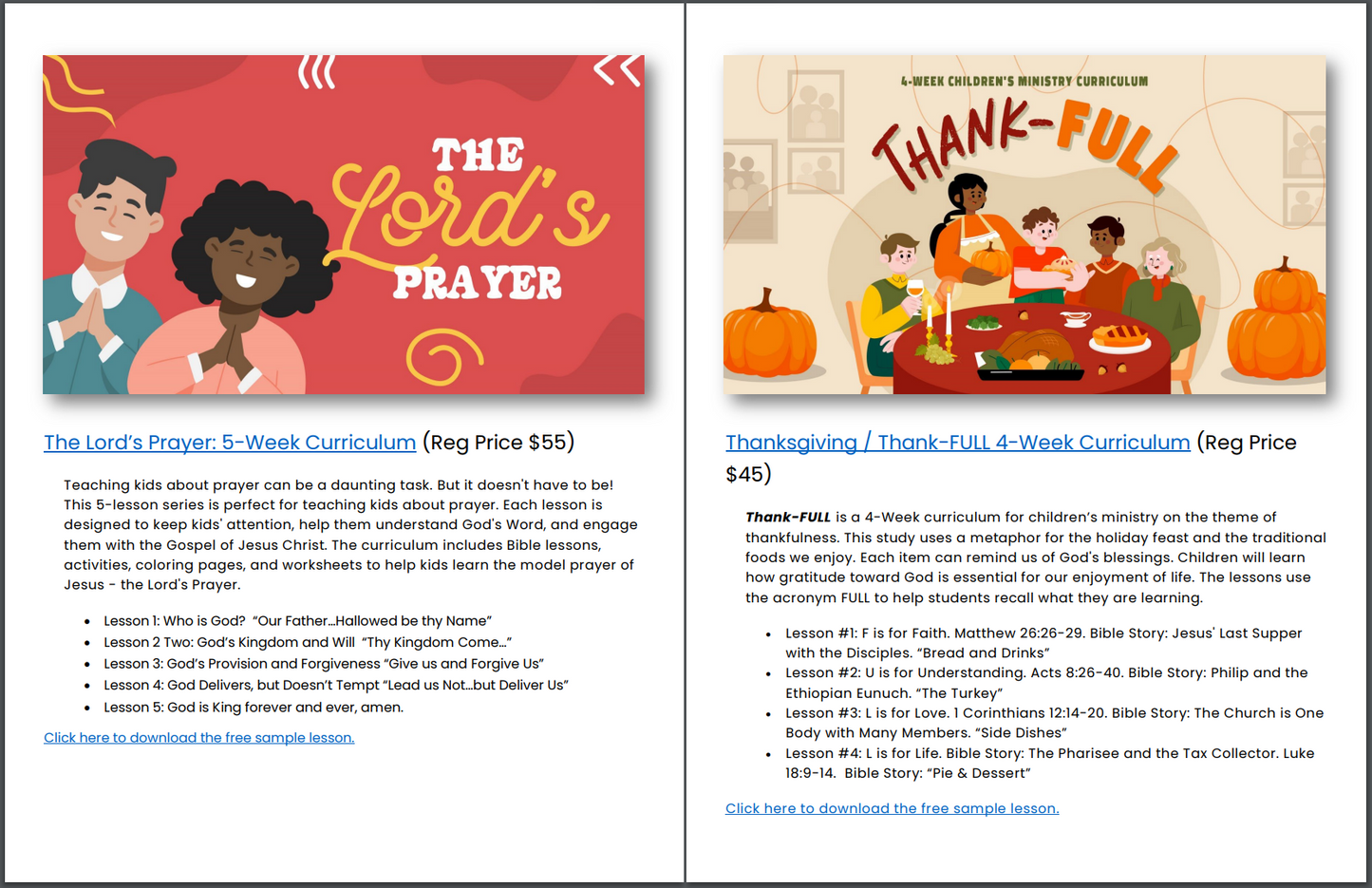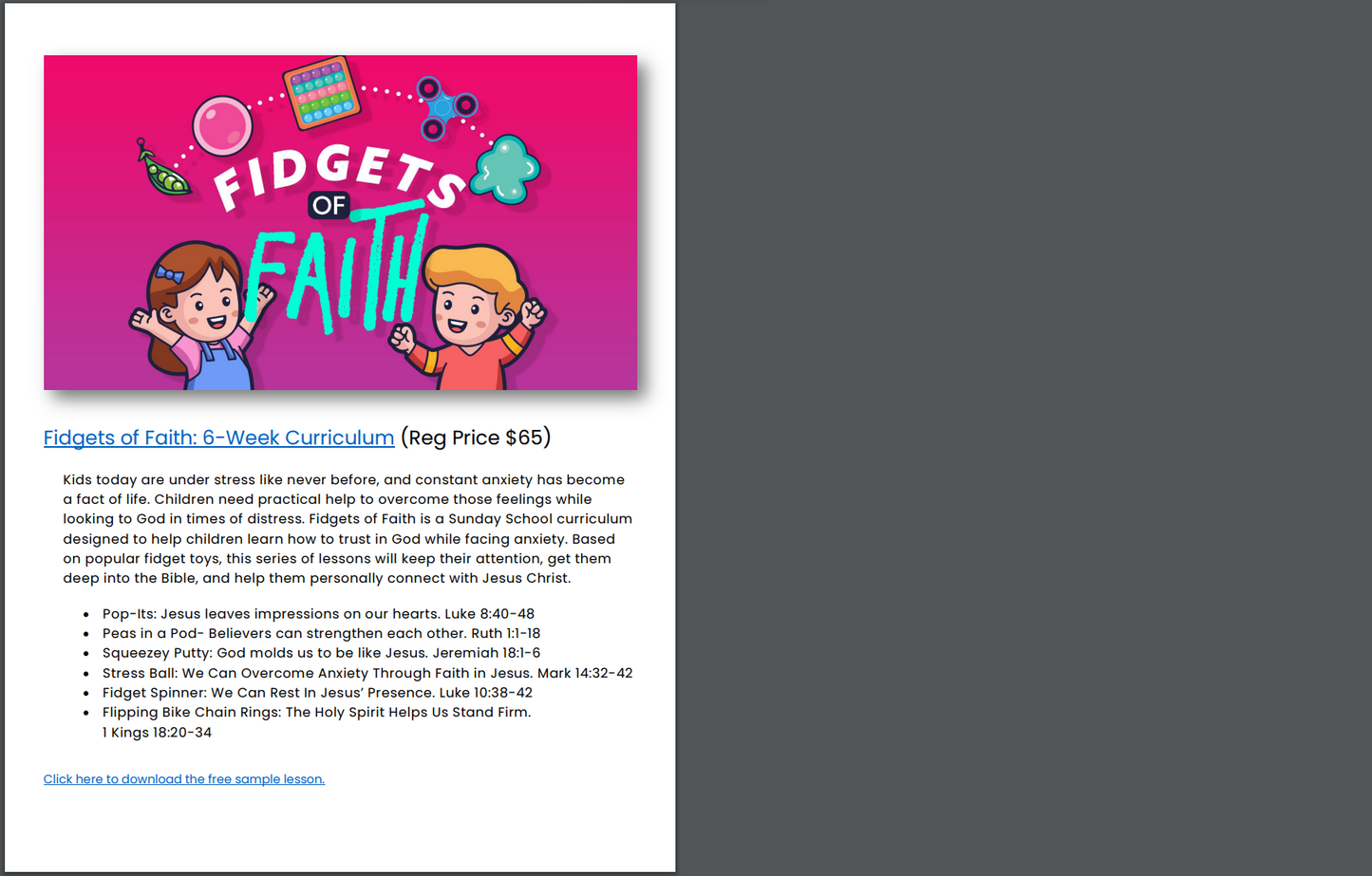 Appreciation
Your material is greatly appreciated. My small church has few teachers & few children; your lessons allow for continuity of lessons/instruction from our rotating volunteer teachers. Content is thorough & flexible for ages, interests, & time. Thank you for making sample lessons available to preview & for the "sale bundles" available to purchase, especially for small congregations with limited budgets. Kudos to your ministry-mindedness to both children & churches!
New & Popular Children's Ministry Curriculum