Regular price
$15
Sale price
$0
Unit price
per
Sale
🎉 Coming Soon
FREE Bible Verse Word Search Puzzles
Download 25 "Word-For-Word Bible Verse Search & Find" to help kids focus on every word of scripture in their activity sheets. 

Printable Word Search & Find for Kids (and Adults)
Discover our Bible Word Search Printable tailored for kids aged 6-12. This free download offers:
25 engaging scripture puzzles for word-for-word verse finding.
Available in NIV, ESV, and KJV translations.
Large print format for easy reading.
No costs, no strings—just quality scripture fun. Equip young minds with a blend of faith and entertainment today!

Bible Word Search Printable is the Ultimate Puzzle for Memorizing Bible Verses 
Engaging Format: Our Bible Word Search Puzzles turn memorization into an interactive activity. By searching for words, both kids and adults reinforce their memory of the verses.
Versatile and Accessible: Our Bible Word Search Printable offers flexibility. Print it out for group sessions or individual study, ensuring everyone can join the fun.
Cost-Effective Learning: Skip the costly Bible Word Search Books and dive into our Free Printable Bible Word Search. High-quality learning shouldn't break the bank.
Designed for All Ages: With Bible Word Search for Kids and Large Print Bible Word Search, we cater to young minds while ensuring readability for older participants.
Always Available: Whether you're planning a group activity or some personal reflection time, our Bible Word Search Download Free ensures scripture is always within reach.
Integrate our Bible Word Search into your daily routine and make scripture memorization a delightful and effective journey for all!
View full details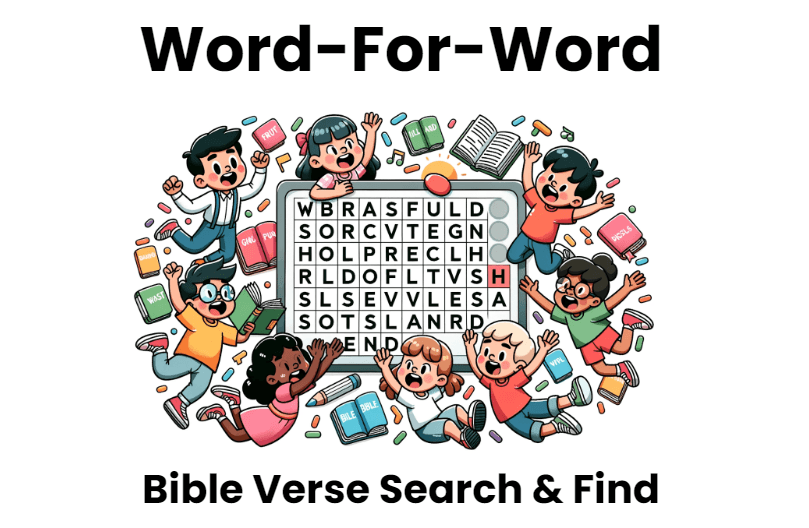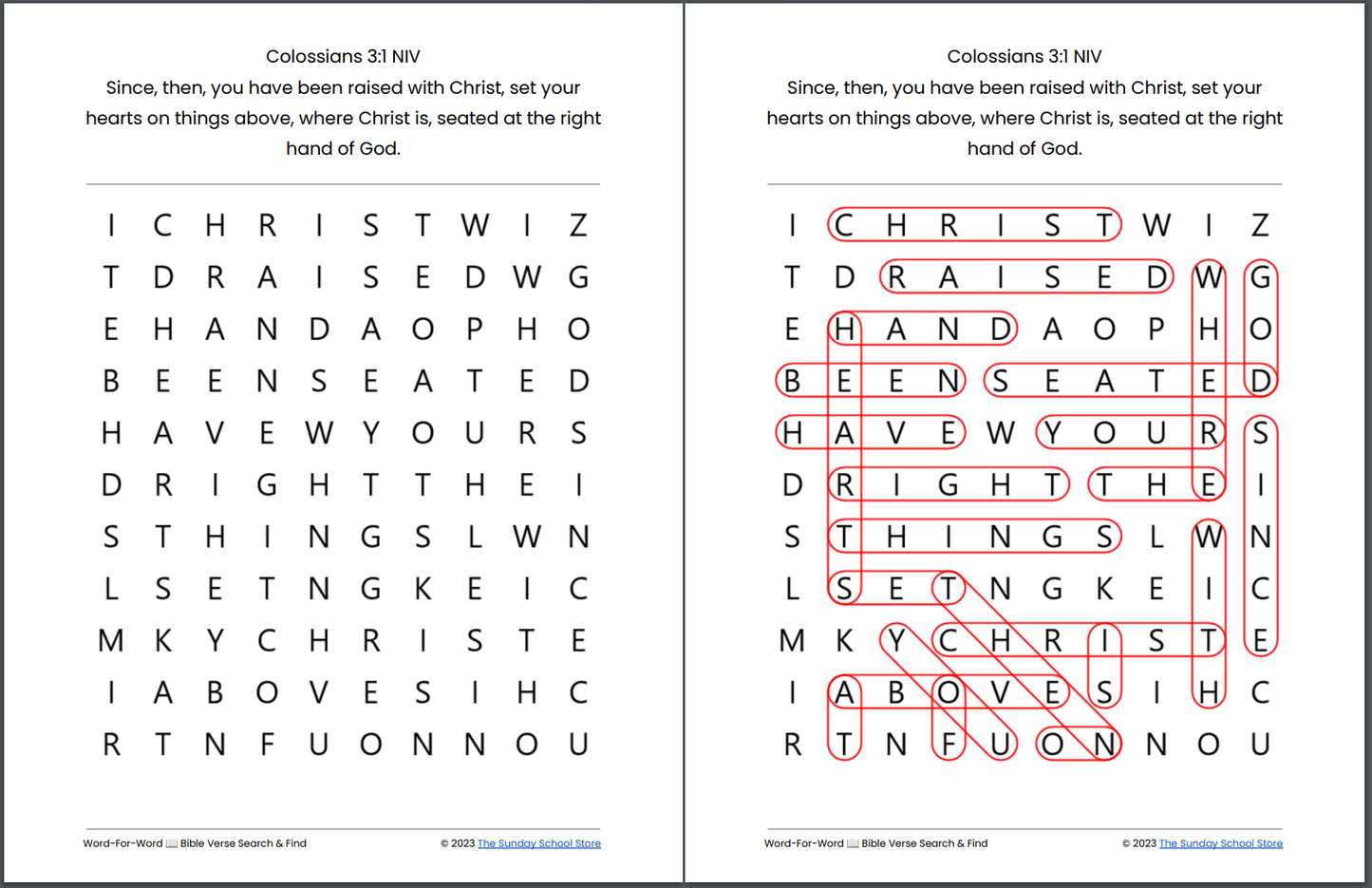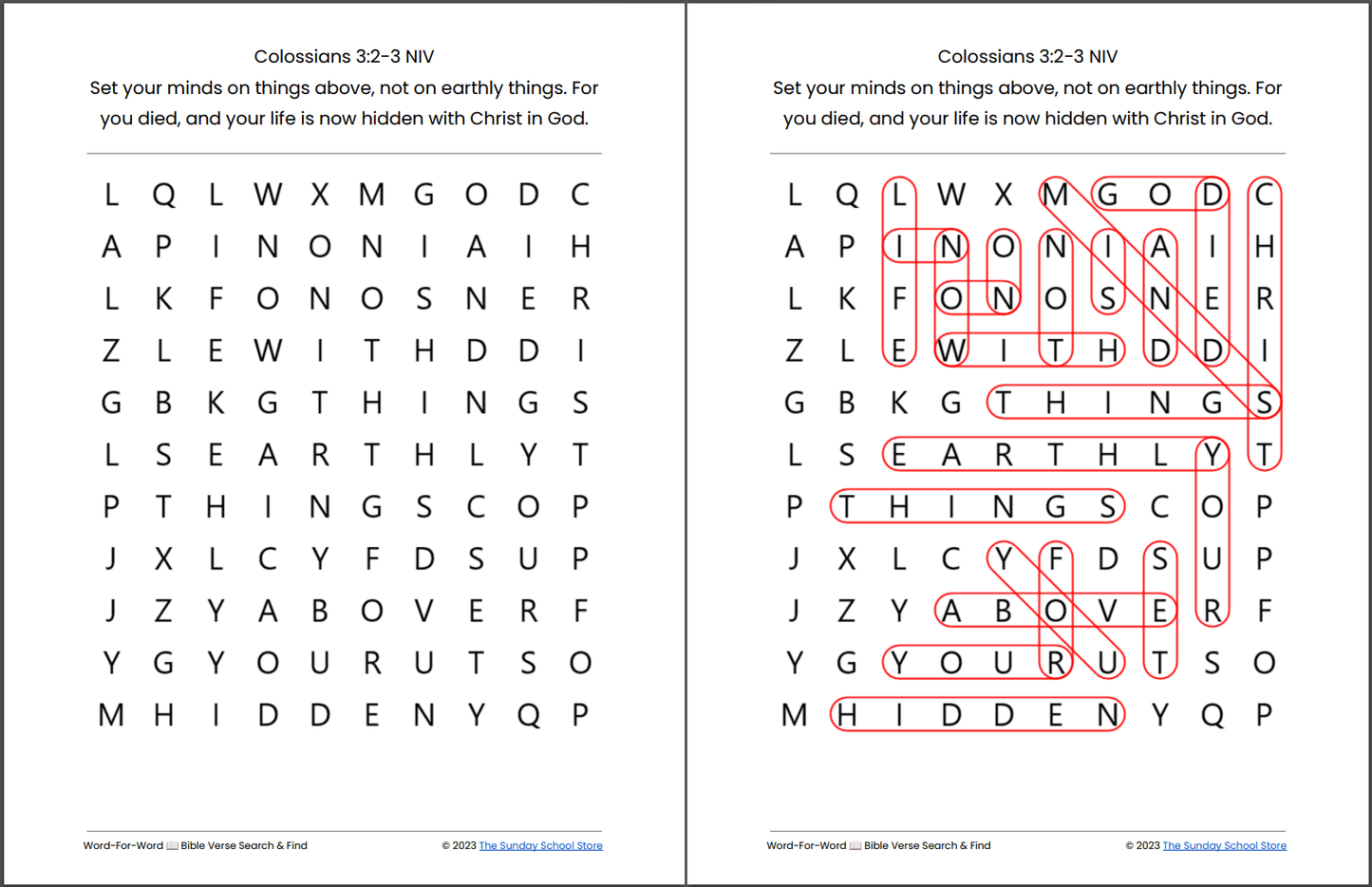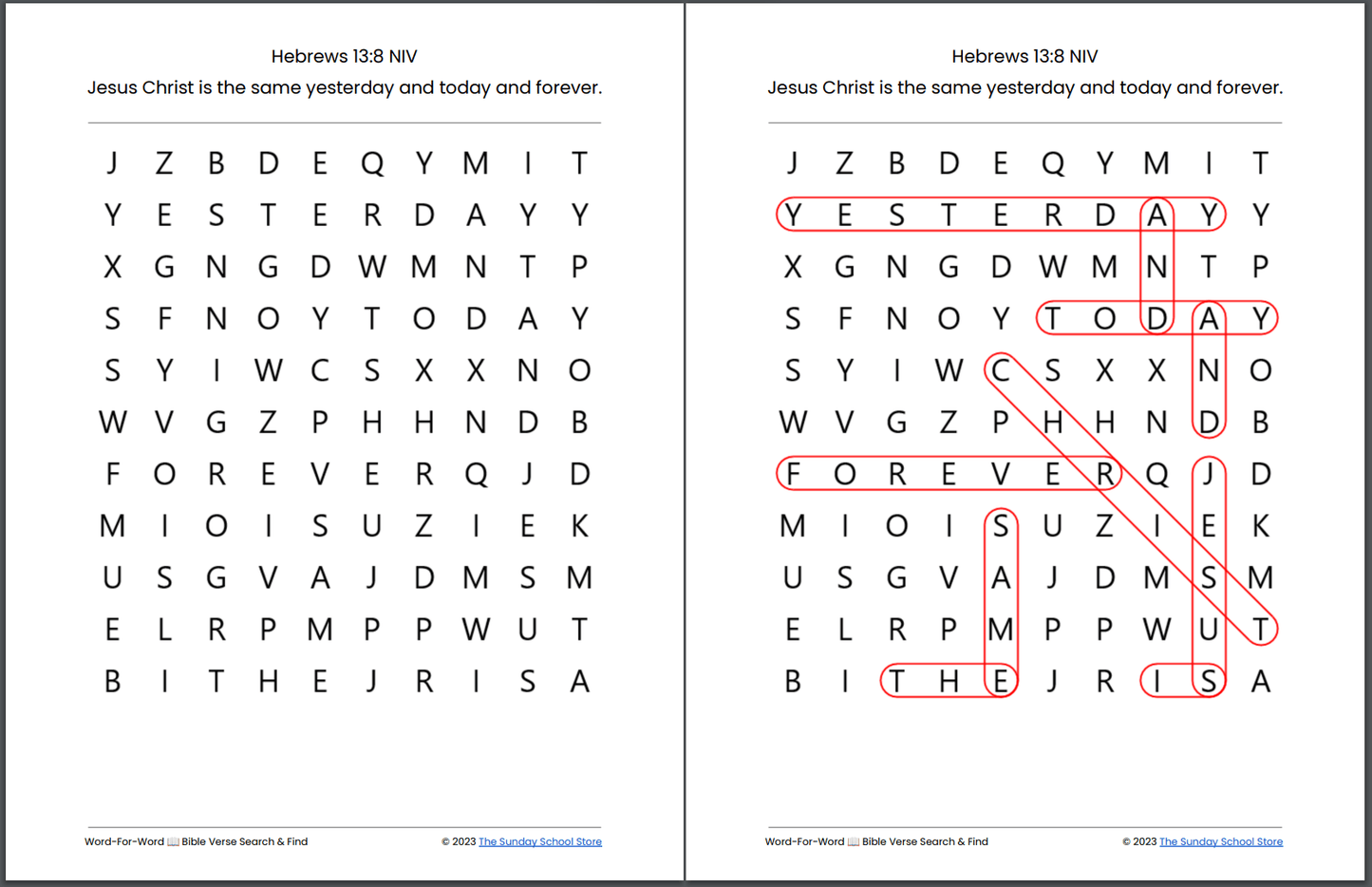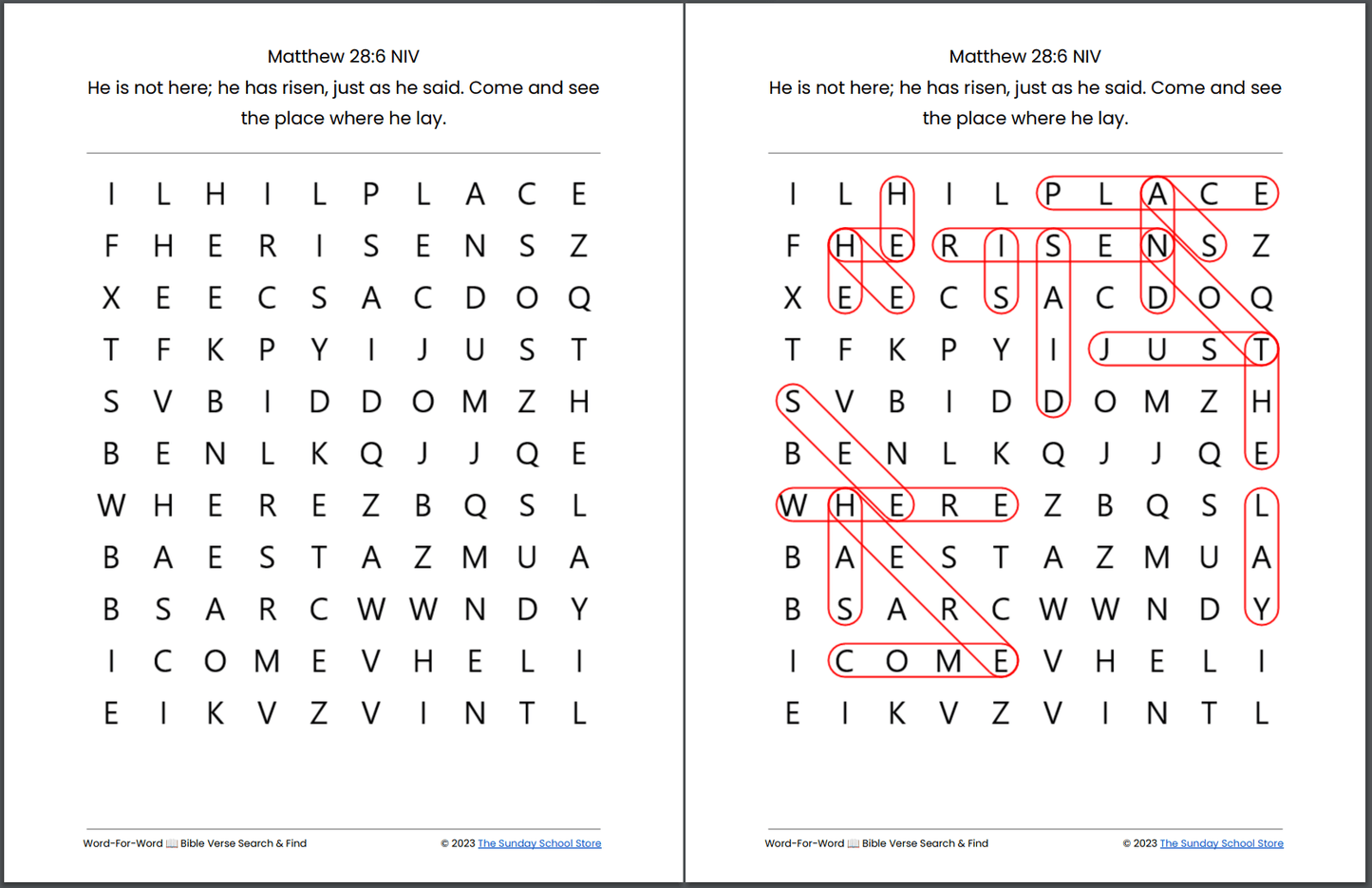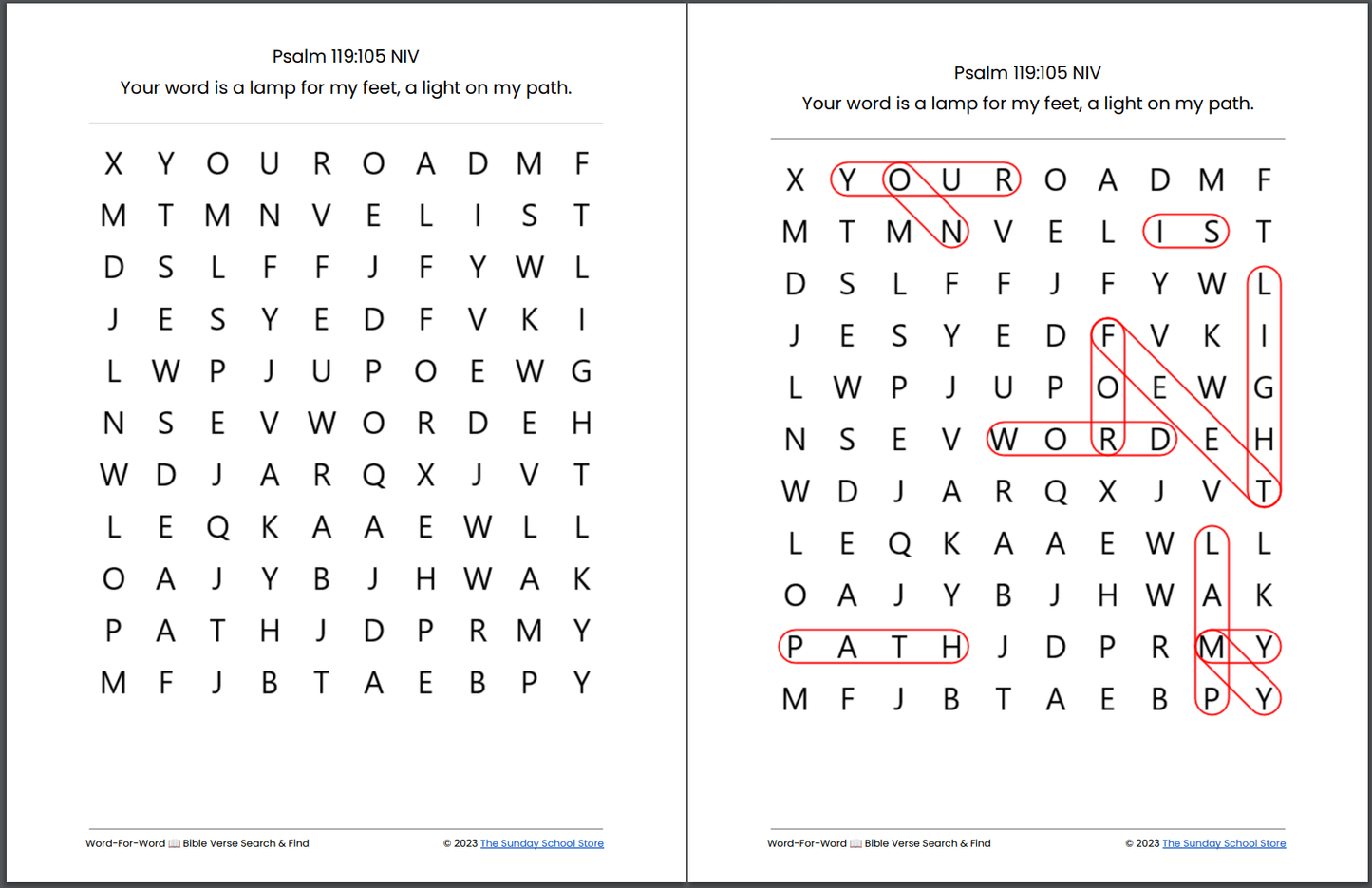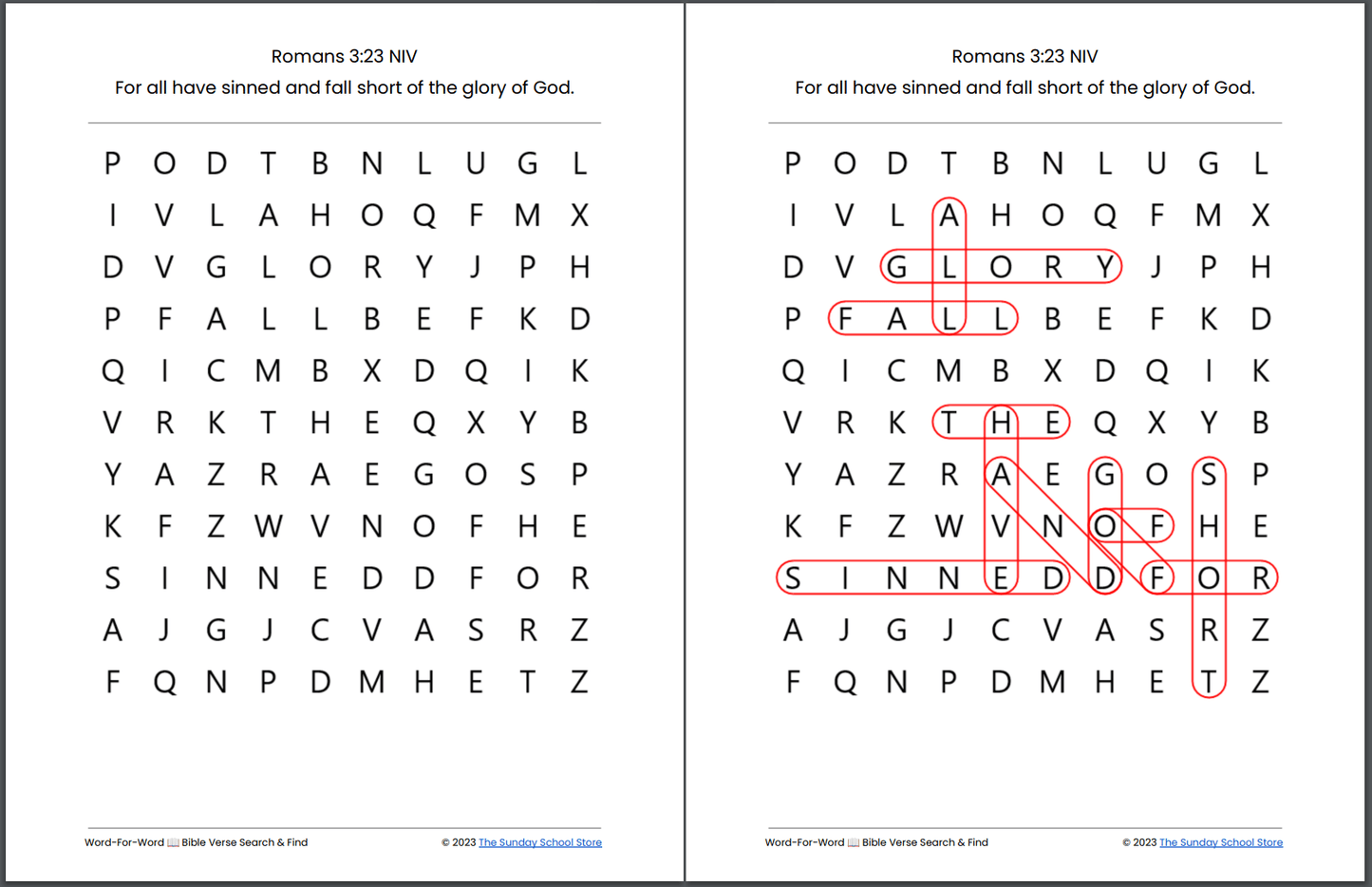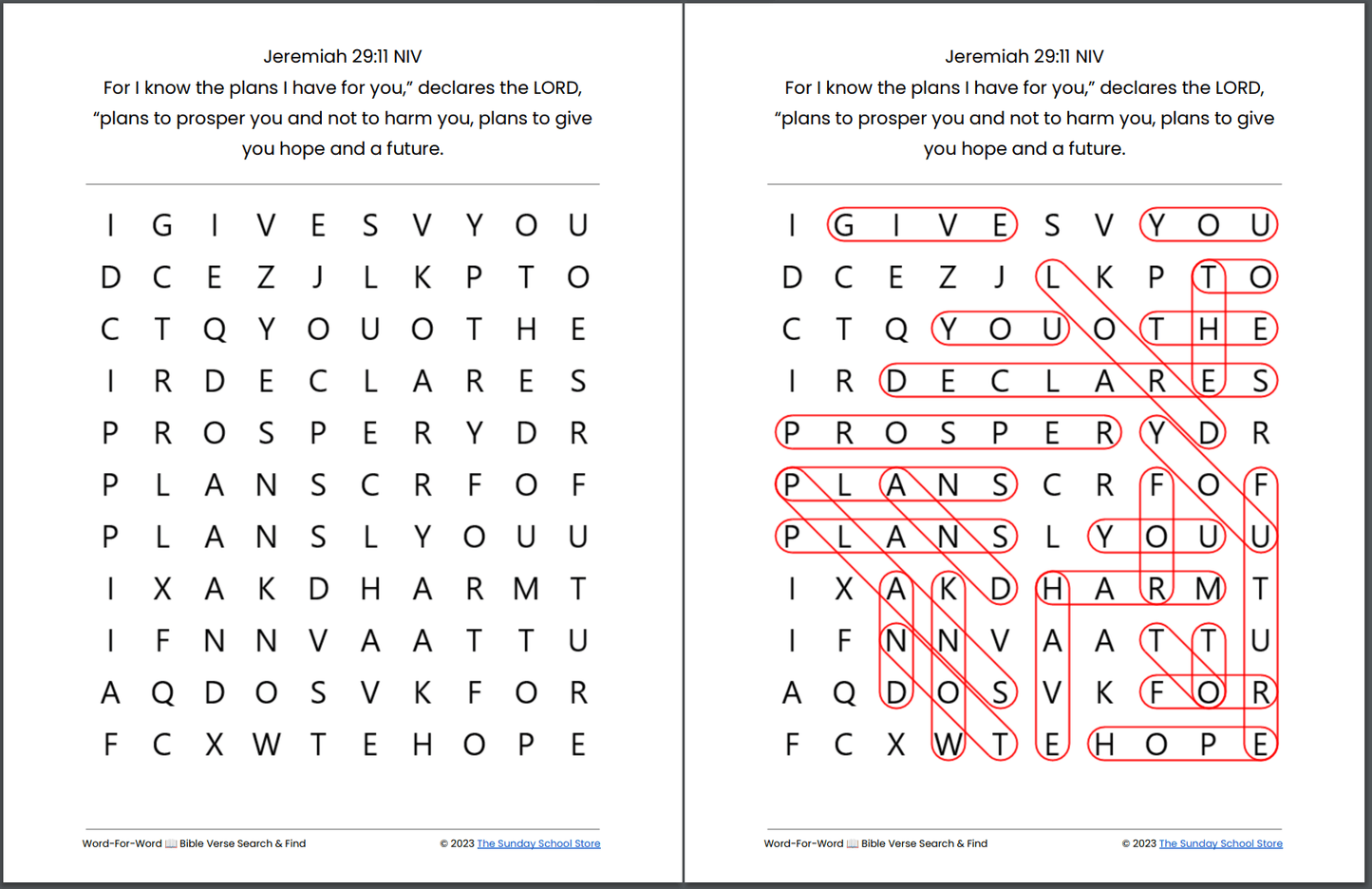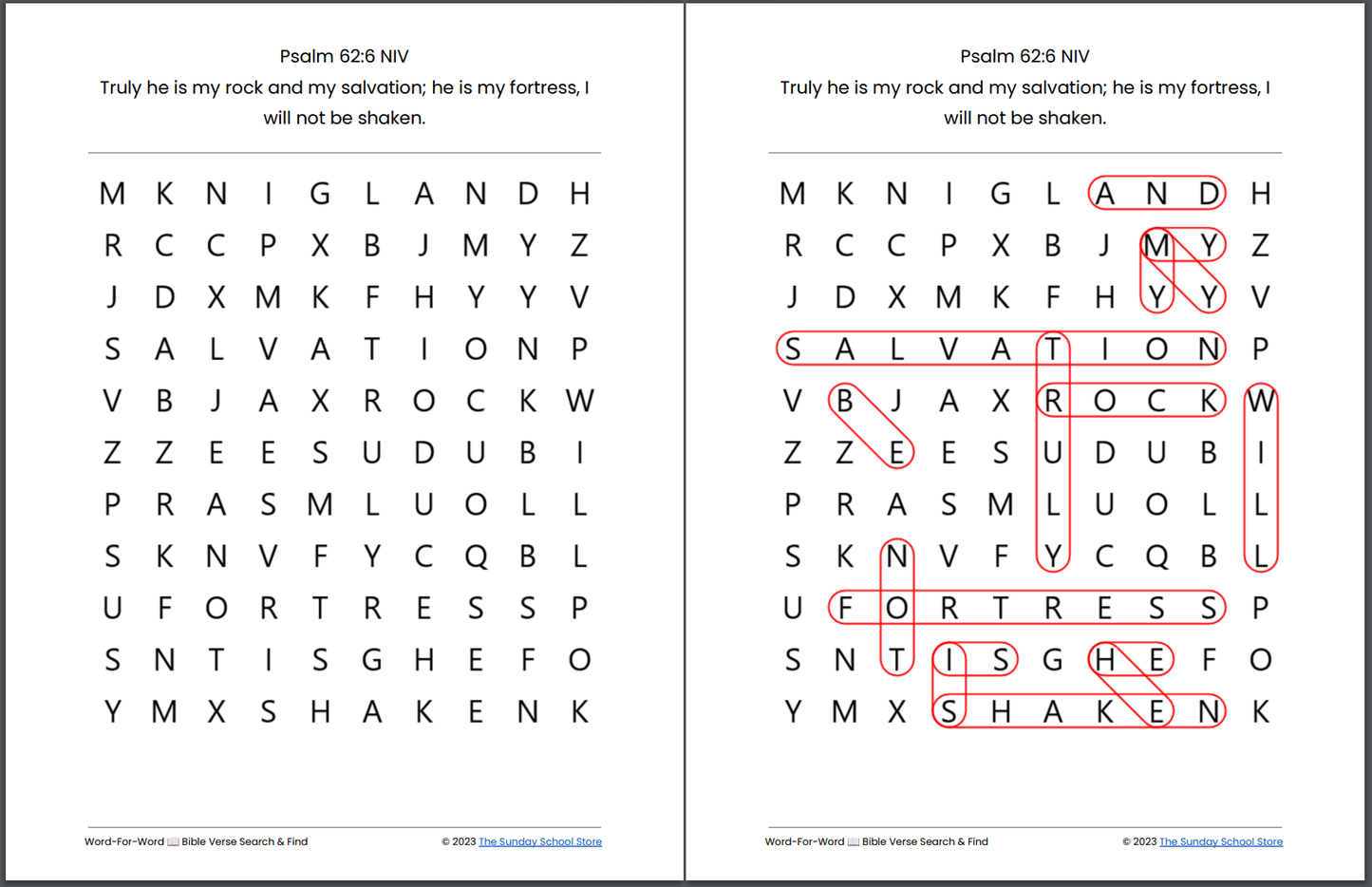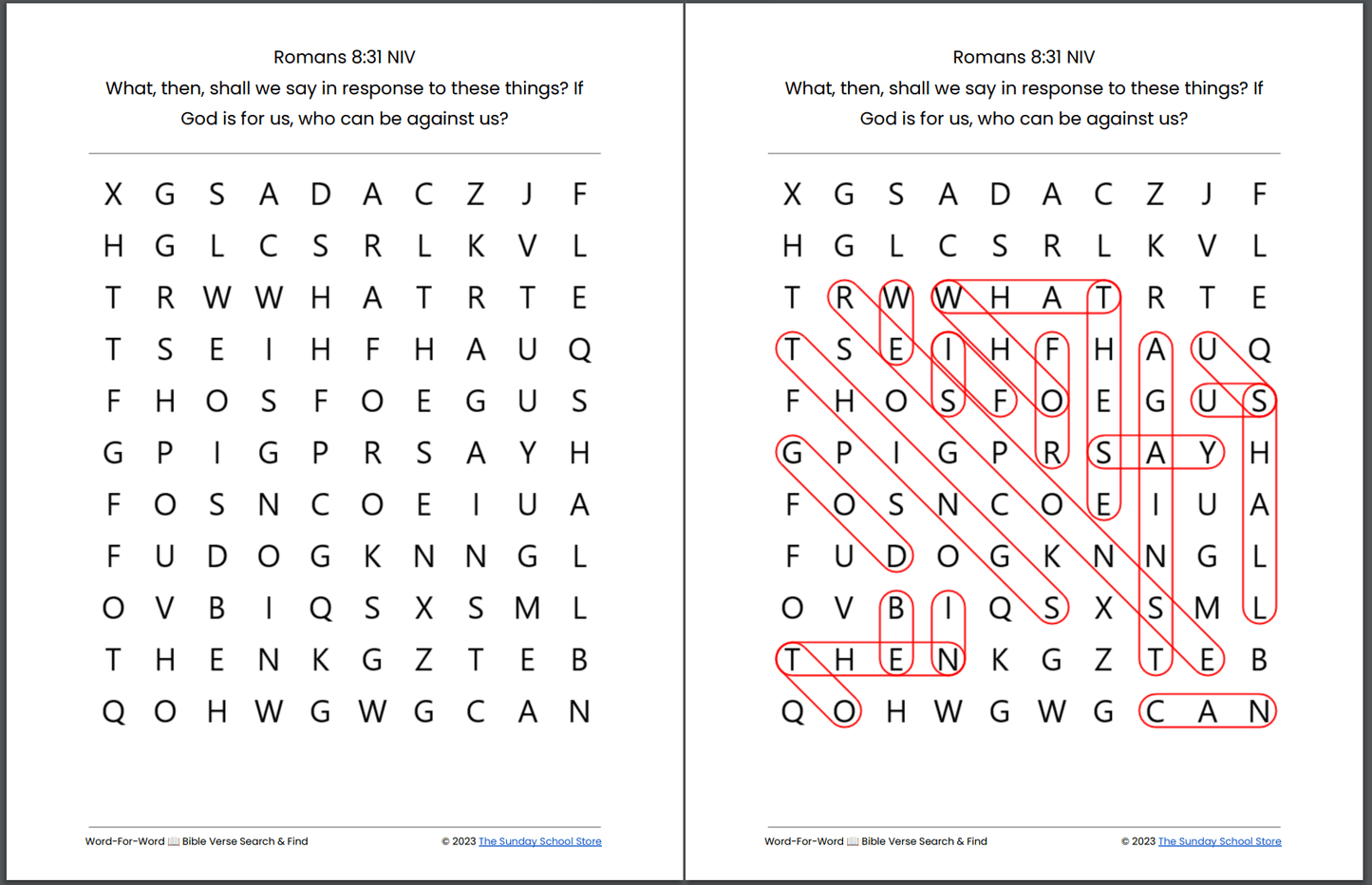 the Sunday school kids. we really appreciate.
our Sunday school team are really enjoying what you have send us, it made our task easy . thank you very much
Is It Time Yet?
I love these curriculums for the fact that they are very rich in theology. There is more than enough to cover, including activities. As our class time is shorter than some, because our kids stay in worship with us, we ended up needing to divide each class in two parts in order to cover the topic fully. I would note that if you want to use this curriculum for younger kids, you will need to simplify a fair bit and add more simple activities..
Coloring pages
I love to have these pages available for children who finish activities before the others in the class and for children who are not always wanting to participate in game time. It allows options for them that are still supporting the message of the lessons.
My Sunday School class really likes them.
Great teaching tool!
Great teaching tool that is fun!
25 Free Bible Word Search Puzzles [PDF Printable Download]
A Blessing for sunday school teachers
Hi, I just wanna show my gratitude because this store really help me in a many ways. Especially those free bundle worksheet, the kids in our church enjoy it so much. Thanks again and may God continue to Bless the Sunday School Store 🤗
Struggling Sunday School
The free materials (The Story of Joseph, God Made Me Special and the Word Puzzles) were just what I was looking for. We have a struggling Sunday School in a congregation that is overwhelming retired and have a "Do we really want to have children again and deal with all the noise, children in church, etc. all over again? As you might have guessed, I do not agree with that sentiment and am working hard to again have a functioning Sunday School of all ages. Because I may have toddlers one week and middle school another and too many Sundays with no one at all, I have to be prepared for anything! These materials, as with everything I have purchased from your company, have made it easy for me to juggle! Thank you for your generous opportunities to obtain materials at no cost and so much more that is affordable. I was the child whose parents did not attend church and I literally credit Sunday School and the wonderful people who gave of their time and love for saving my life! I want to be able to do that for children today who have no idea of what Sunday School is or can be. Thank ypu! Jackie Voss
New & Popular Children's Ministry Curriculum