Regular price
$15
Sale price
$9
Unit price
per
Sale
🎉 Coming Soon
Heads UP ⏰ This item is included in the Black Friday Bundle Deal. Get $3,897 worth of children's ministry curriculum for only $97.

Format 📩 Instant PDF Download
🚸 Ages 6-12 Years Old
Choices are part of daily life for everyone. While young children are not faced with quite as many decisions as adults, it is still important for them to learn that choices are meaningful and can have a significant impact on their lives. In this lesson, discuss with students examples of choices, and talk about the most critical option we have: whether to serve or abandon the Lord. Describe what it means to serve God, and how it will bless our lives when we do.  
 God is faithful to us and provides for us. He loves us and promises to always be with us. Part of the Lord's love is that He gives us a choice. We are not forced to serve Him, but can decide who and what we devote ourselves to. When we consider God's power and providence, though, there really is only one option. Serving Him demonstrates our gratitude for His faithfulness, and also allows us to be richly blessed by His love and mercy.   
Passage: Joshua 24:1-28 
Target Audience: Kindergarten-6th grade 
Materials Needed: Construction paper; decorative supplies; glue; markers or crayons; tape; scissors; box/container; paper plates; trays or plates; items representing choices; Bibles.
More Resources Online
Easy-Prep Bible Lesson
Target Age: elementary school, adaptable for K-6th grades
Translation: choose NIV, ESV or KJV
Stand-alone lesson plan
Instant digital download
Flexible teaching plan for mixed age groups
Ideal for Kids' Church or Sunday School (45-60 minutes teaching time)
Attention Keeping Activities
Object Lesson with video demonstration

Game Suggestions
Easy To Follow Teaching Plan
Craft Ideas with video demonstration 
Coloring Page
Word Find Worksheet
Memory Verse Poster
View full details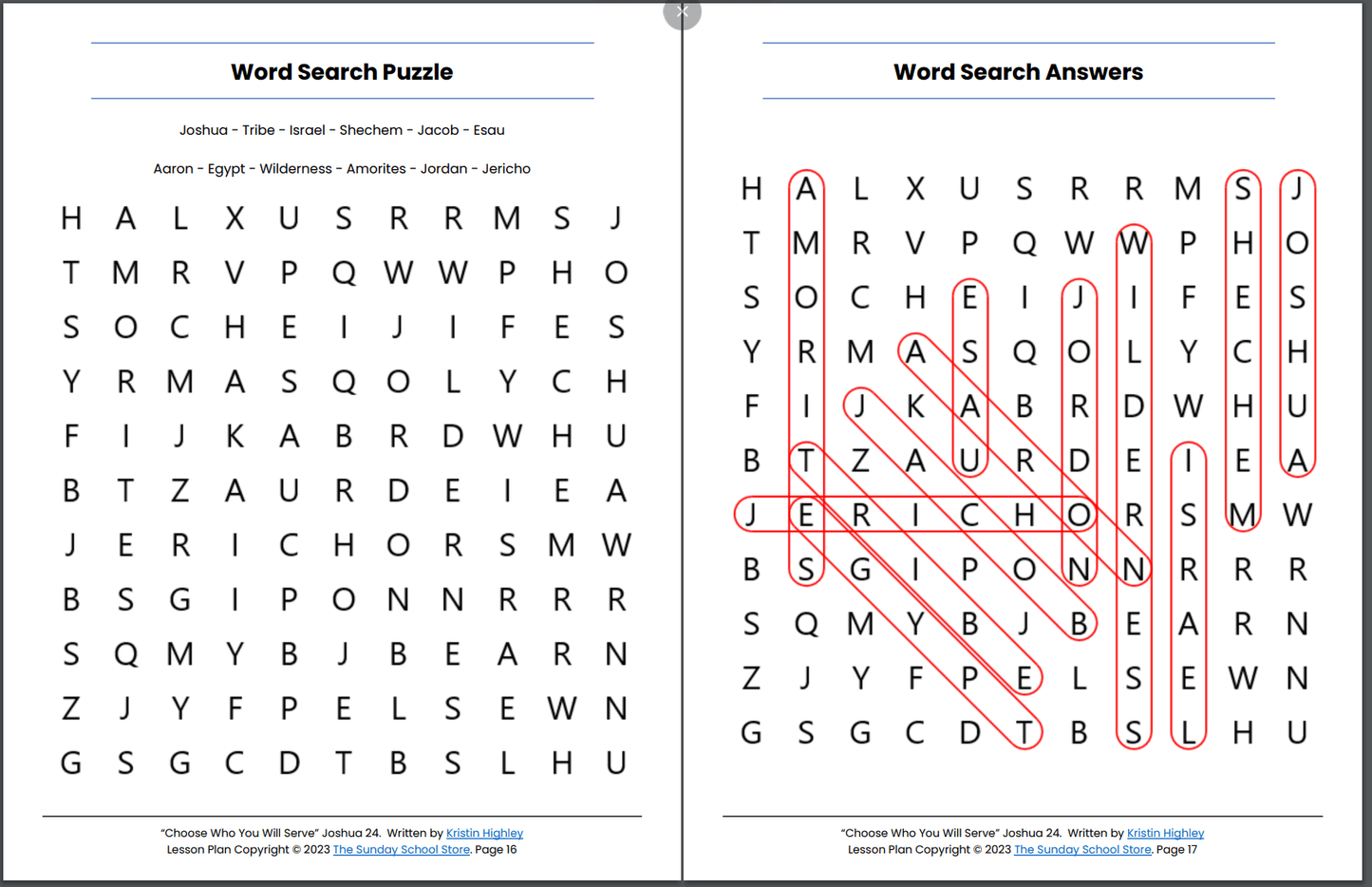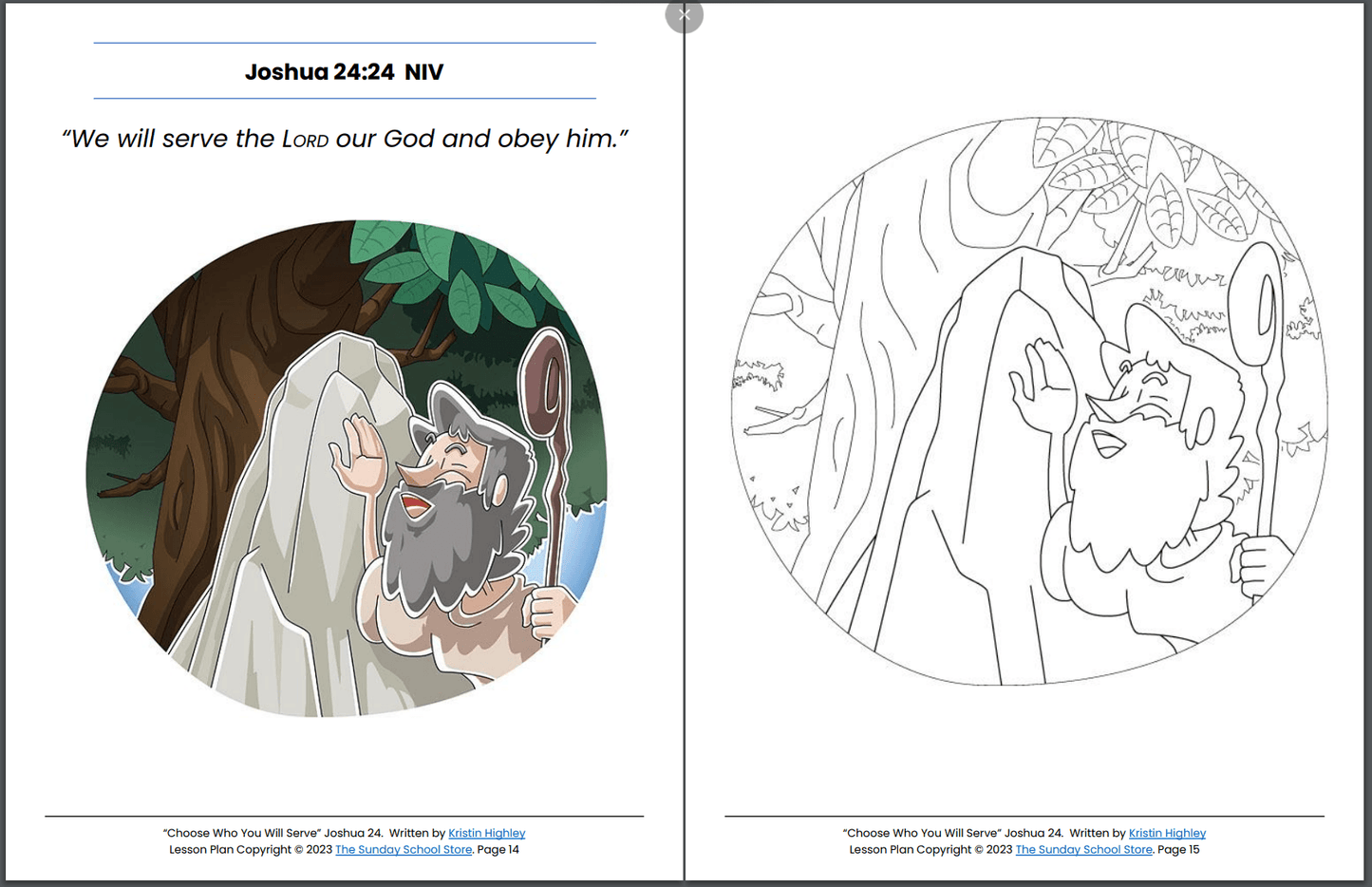 New & Popular Children's Ministry Curriculum