Regular price
$10
Sale price
$0
Unit price
per
Sale
Unavailable
⌛ {timer} ⌛
DEAL ENDS SOON
This printable coloring book includes 23  pages that illustrate the biblical story of God creating the world.  Here's what you get with your instant download
Combined PDF with all 23 coloring pages for easy printing
NEW

 

- Teacher talking points for each page to help start conversations with your students. 

NEW

 

- Suggested Bible verses for each letter
PDF folder - with all the individual sheets as print-friendly PDF files

JPEG folder - with all the individual sheets as graphic files
Full permission to copy, print, share
A hassle-free printable activity for any Sunday School or Children's Ministry setting
Craft time becomes teaching time with the teacher talking points and suggested scripture quotes. 
Coloring Pages Included (each with scripture reference and teacher talking points)
Days of Creation Pages (11 pages)
Day 1 - Let there be light

Day 1 - Let there be light (alt version)

Day 2 - God made the sky & sea

Day 3 - God made dry land

Day 3 - Let the land produce

Day 4 - Signs and seasons

Day 5 and 6 - God filled the creation with life

Day 5 and 6 - God made all the animals

Day 7 - God called it very good

Day 7 - God rested in his good work
Bible Verses & Themes about Creation (6 pages)
The Earth will be filled with the knowledge of the glory of God Habakkuk 2.14
BOY VERSION -  I am fearfully and wonderfully made Psalm 139.14

GIRL VERSION - 

I am fearfully and wonderfully made Psalm 139.14

The heavens declare the glory of God Psalm 19:1

Book of Genesis Bible Coloring Page

A is for Almighty (pictures God holding the world in his hand)
Praising God for the Four Seasons (6 pages)
Autumn

Spring 

Spring (alt version)

Summer

Summer (alt version)

Winter
The Sunday School Store is an online marketplace that brings Biblically-faithful curriculum in a hassle-free digital format. Our materials are developed by real teachers, tested in their ministry, and shared here to bless your ministry.
About this Coloring Book
Many of the pages in this project was first published as individual sheets on Ministry-To-Chidren.com
Our updated version included extensive teacher notes and conversation starters to transform each coloring sheet into a relational learning experience. 
This resource is now formatted into a convenient new format that provides you everything needed to print, copy, and enjoy this artwork with your students.
Also exclusive to the Sunday School Store, each page now includes suggested Bible verses for discussion or memorization. We value your time, so the scriptures are included with both ESV.
View full details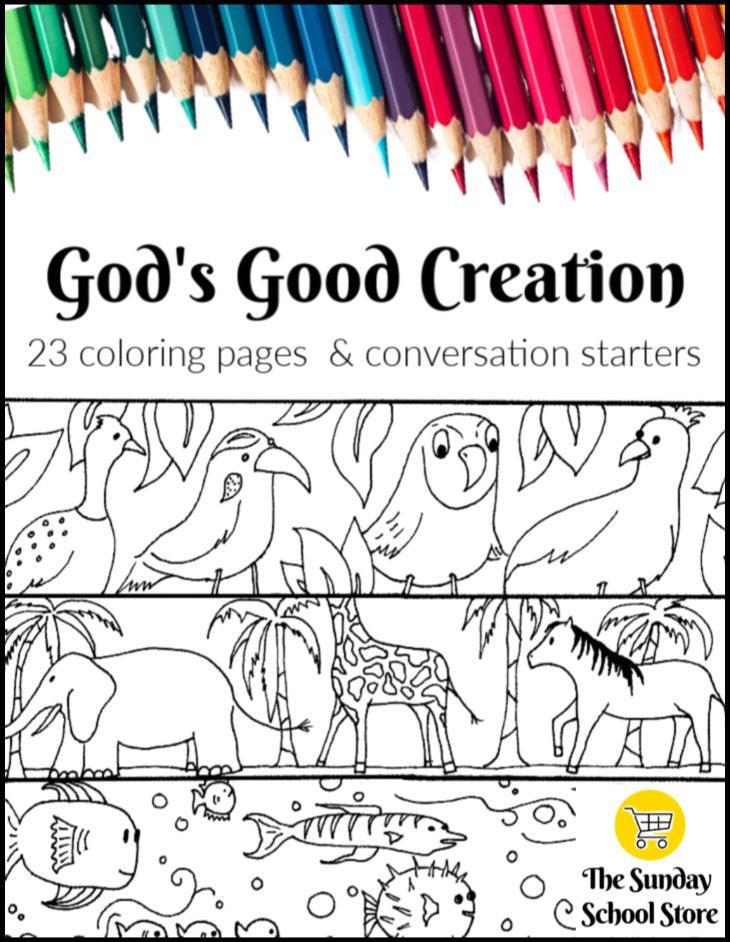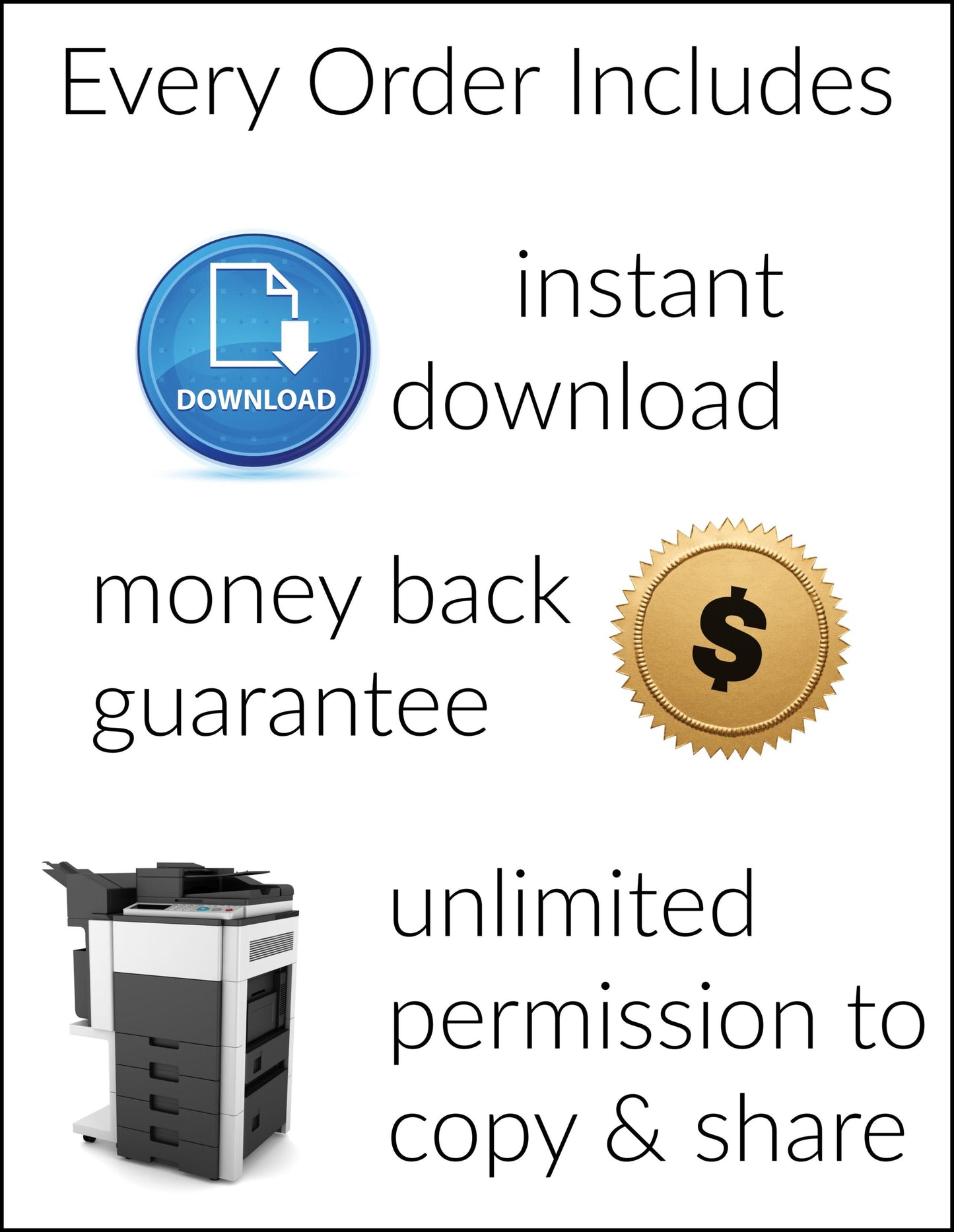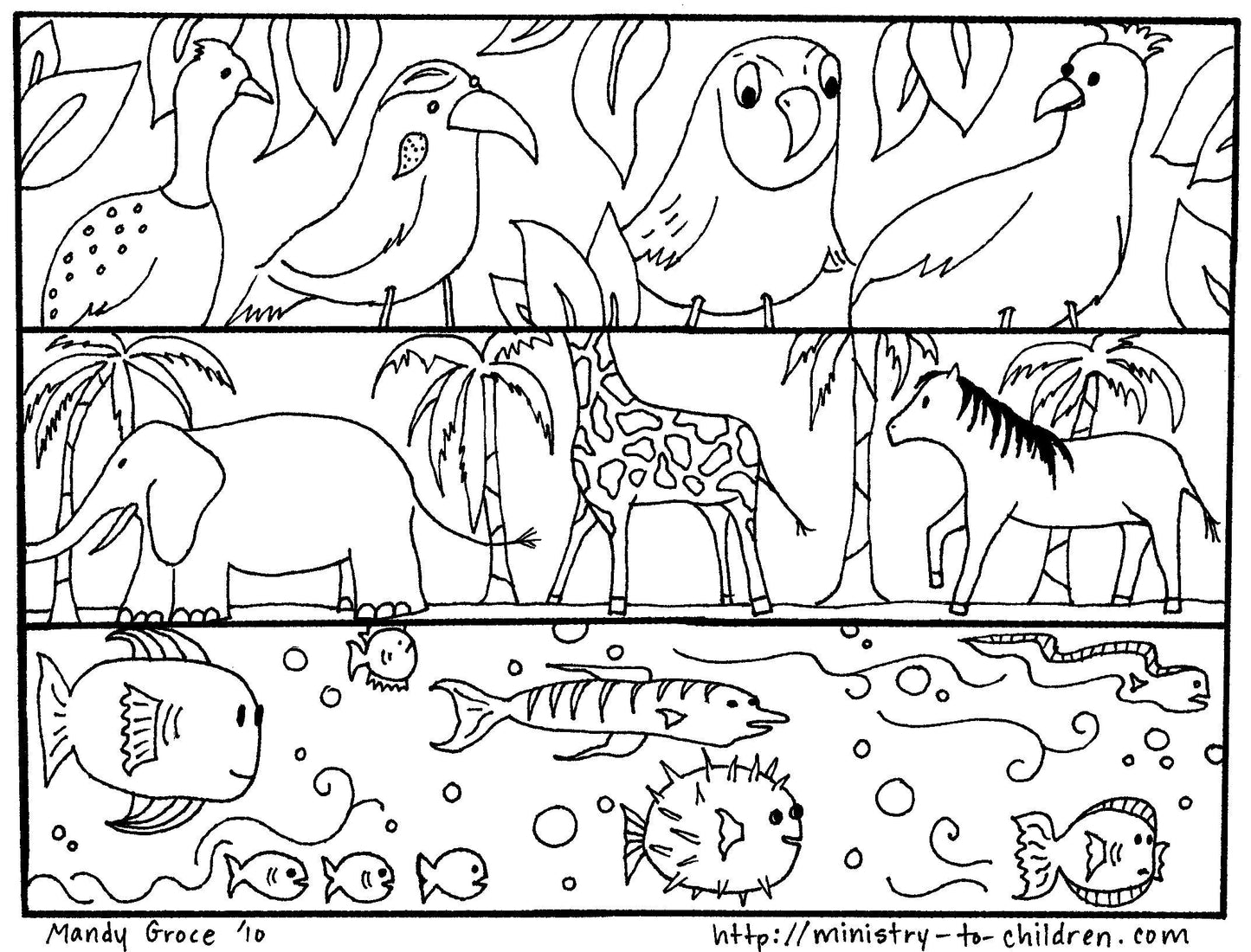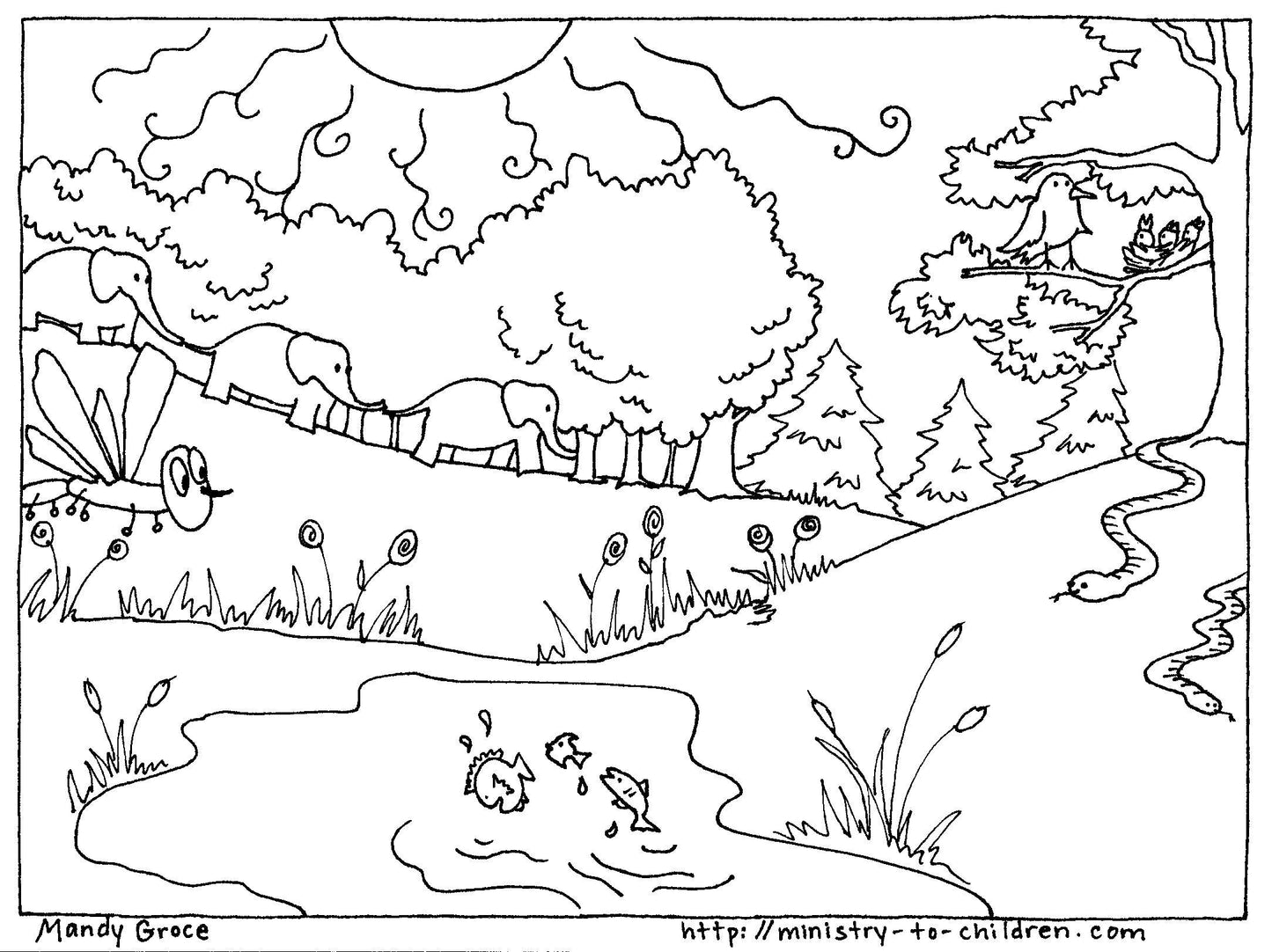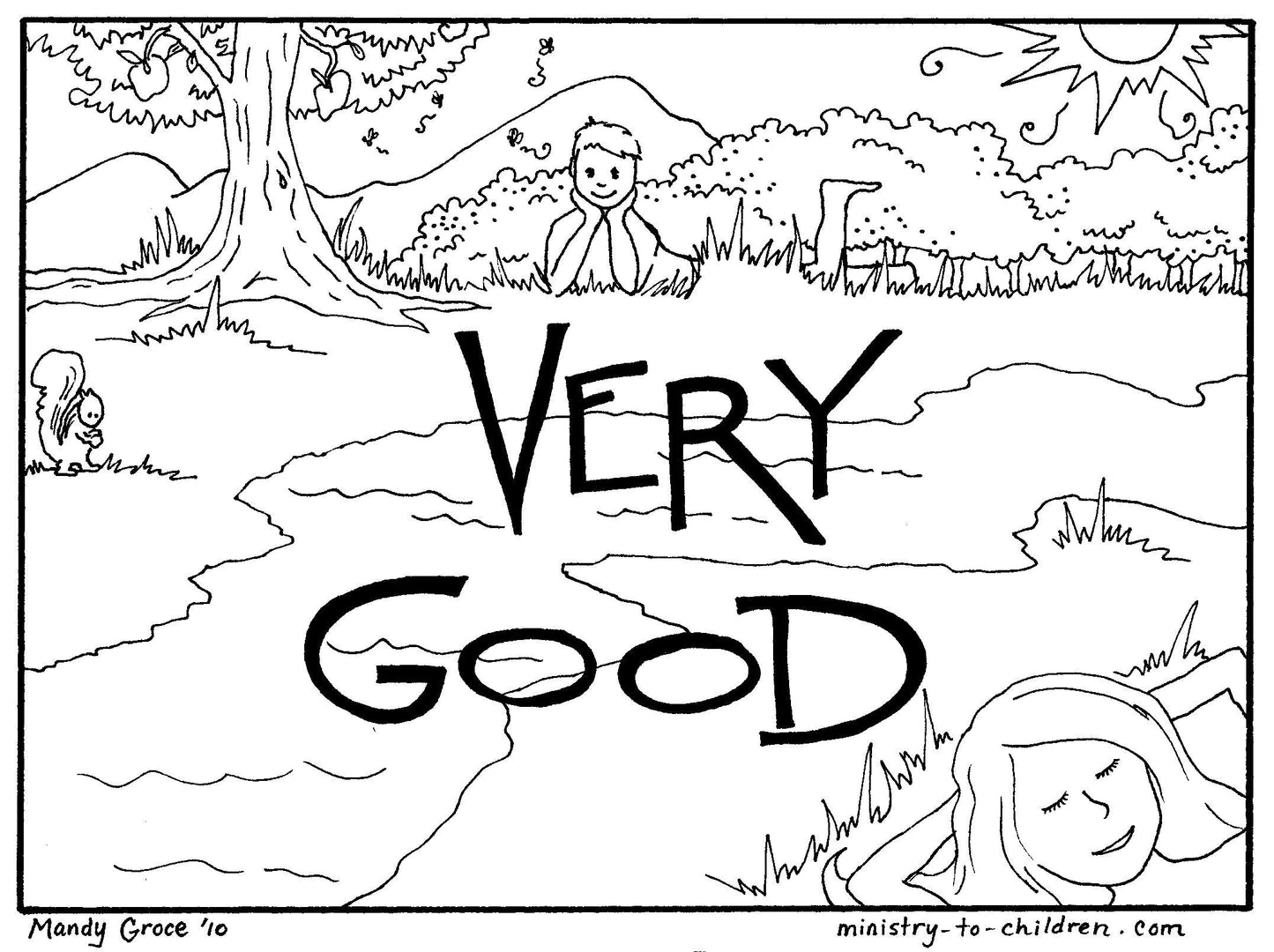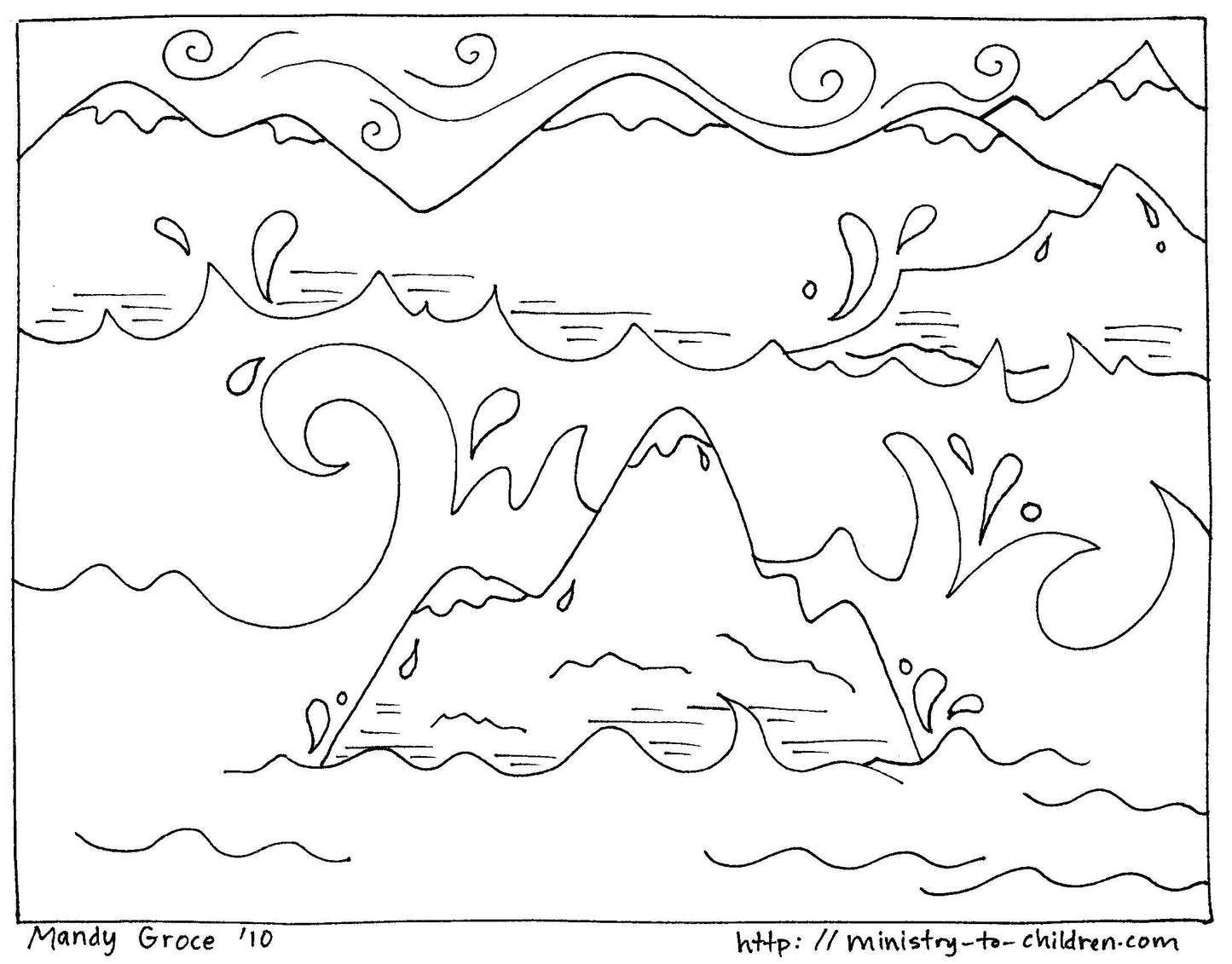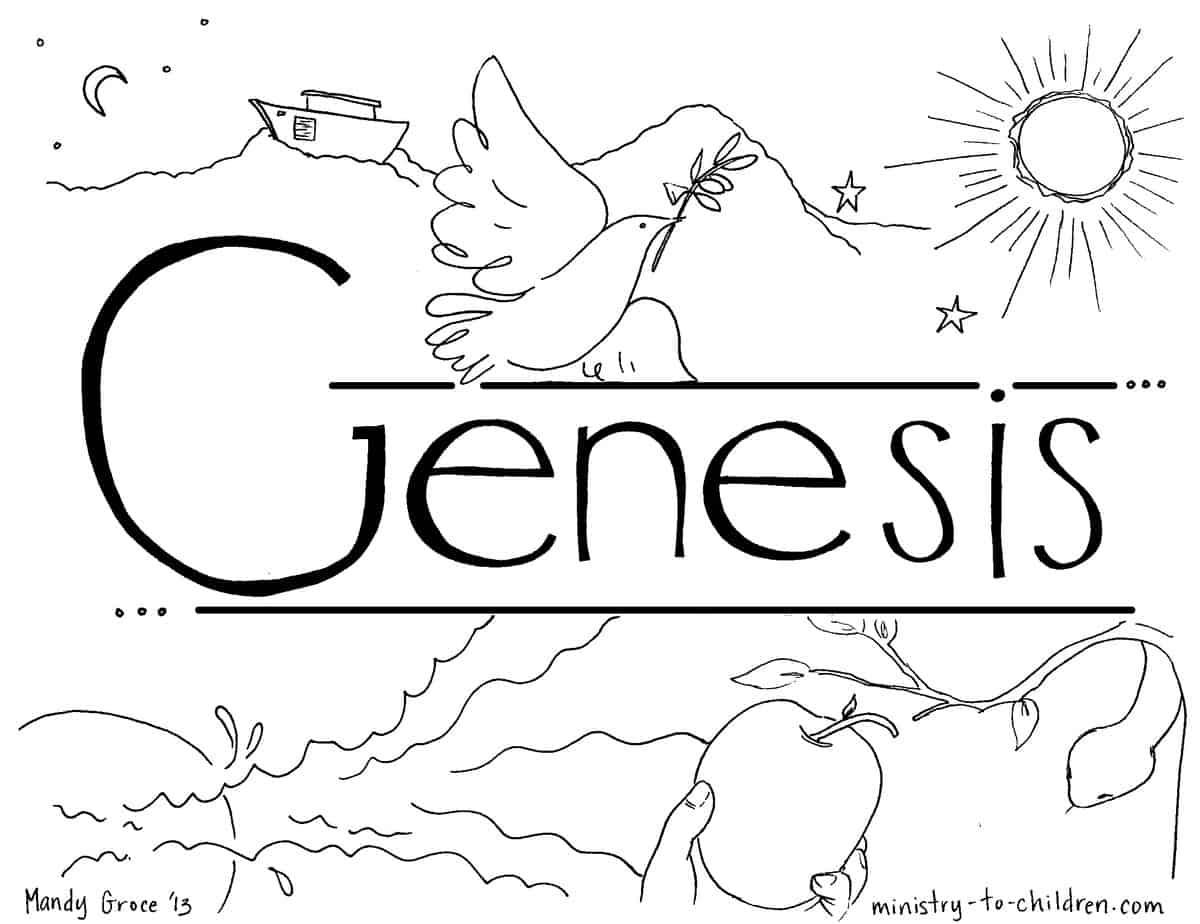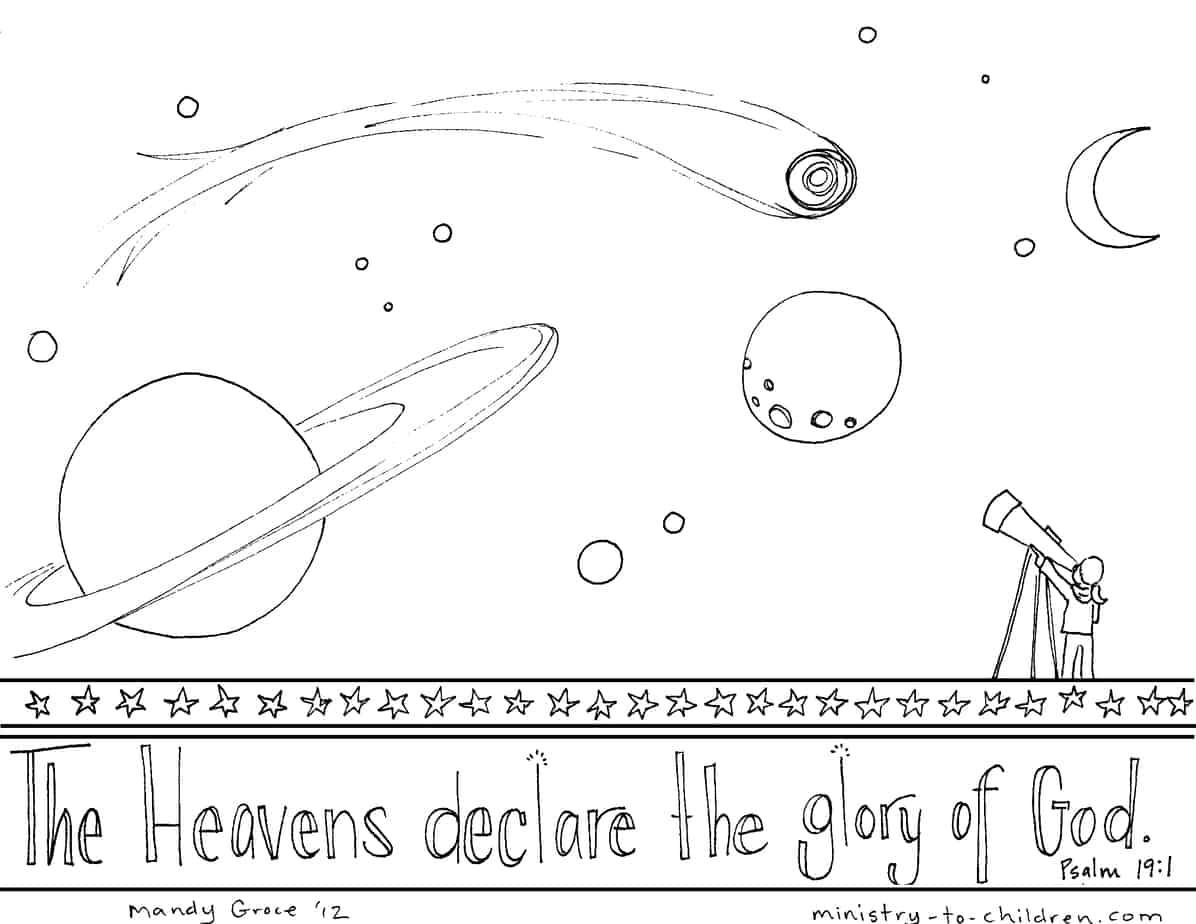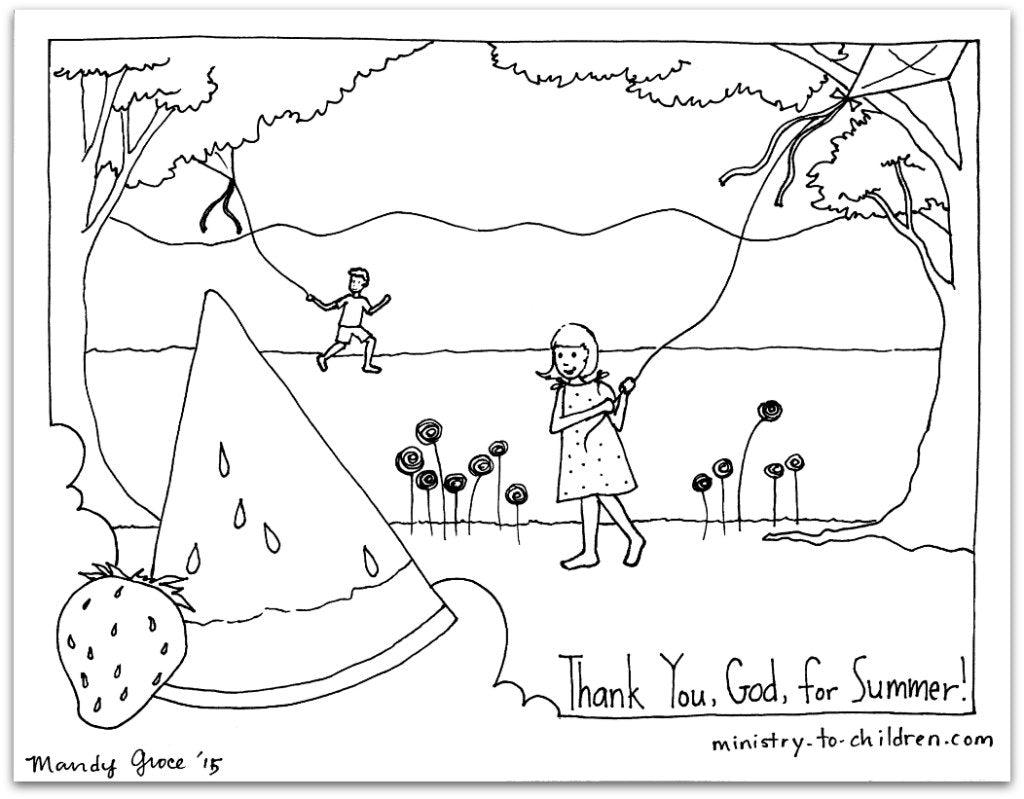 God's Good Creation - 23 Page Coloring Book & Teacher Talking Points
Amazing for kids!
I am about to start teaching my class this new course and it is so detailed and fun!
Great all-in-one
This is a very complete package of coloring pages. Use them all or chose what to use. I love it!
Thank you for your generosity in sharing
God's Good Creation
The kids of all grades just love coloring! What a better way to have their minds set on God's creation and more! Keeping their faith interested and alive at the same time educating the fascination of God's imagination kept real in the children's heart, mind, and spirit! Mahalo for you great resources! God be with all of you.
God's good creation
This was really useful as we were looking at the creation story in our children's sessions. It gives the children a choice about what they want to colour
God's Good Creation - 23 Page Coloring Book & Teacher Talking Points
I wanted more information on the coloring sheets themselves, so I added the day number and a scripture or theme to each of the 7 days.
5
This is just amazing material. Kudos to sundaschool team for this precious materials that our children are enjoying.
New & Popular Children's Ministry Curriculum