Regular price
Sale price
$0
Unit price
per
Sale
Unavailable
⌛ {timer} ⌛
SALE ENDS SOON
Kids need scripture to fight against fear and learn to put their faith in God. This free coloring page bundle will help them meditate and memorize powerful Bible verses for overcoming fear.
2022 Update- Added 2 New Coloring Sheets from the new "God I am feeling" series
This instant art project is perfect for Sunday School class, youth groups, or adult prayer groups. As the group colors, they can discuss the meaning of the scriptural quote and how it's relevant to their lives.
WHATS INCLUDED IN THIS DIGITAL DOWNLOAD
6-page coloring book in easy print PDF format

"Fear not for I am with you" Isaiah 41:10 - boy surrounded by Halloween theme created by Mandy Groce
"Fear not for I am with you" Isaiah 41:10 - boy surrounded by Halloween theme created by Mandy Groce
"Whenever I am afraid I trust in you" Psalm 56:3 from our Bible Verse Coloring Book
"The Lord is my Fortress" Psalm 18:2 from our Psalms Coloring Book

unlimited permission to copy, print, share in your ministry
ABOUT THESE COLORING SHEETS
Recommended for elementary through adult ages
Suited for colored pencils or fine tip markers
Ideal for memorization or simply meditating on God's Word
ABOUT THE SUNDAY SCHOOL STORE
Church budgets are tight. That's why our fresh digital curriculum is half the cost of stale printed material. Even when finances are limited, your teaching can make an eternal difference.
The Sunday School Store opened its virtual doors in April 2020 and has become the fastest growing resource provider for children's ministry. Our powerful new curriculum is making a difference in thousands of churches who value Biblical faithfulness and good stewardship of ministry budgets.
View full details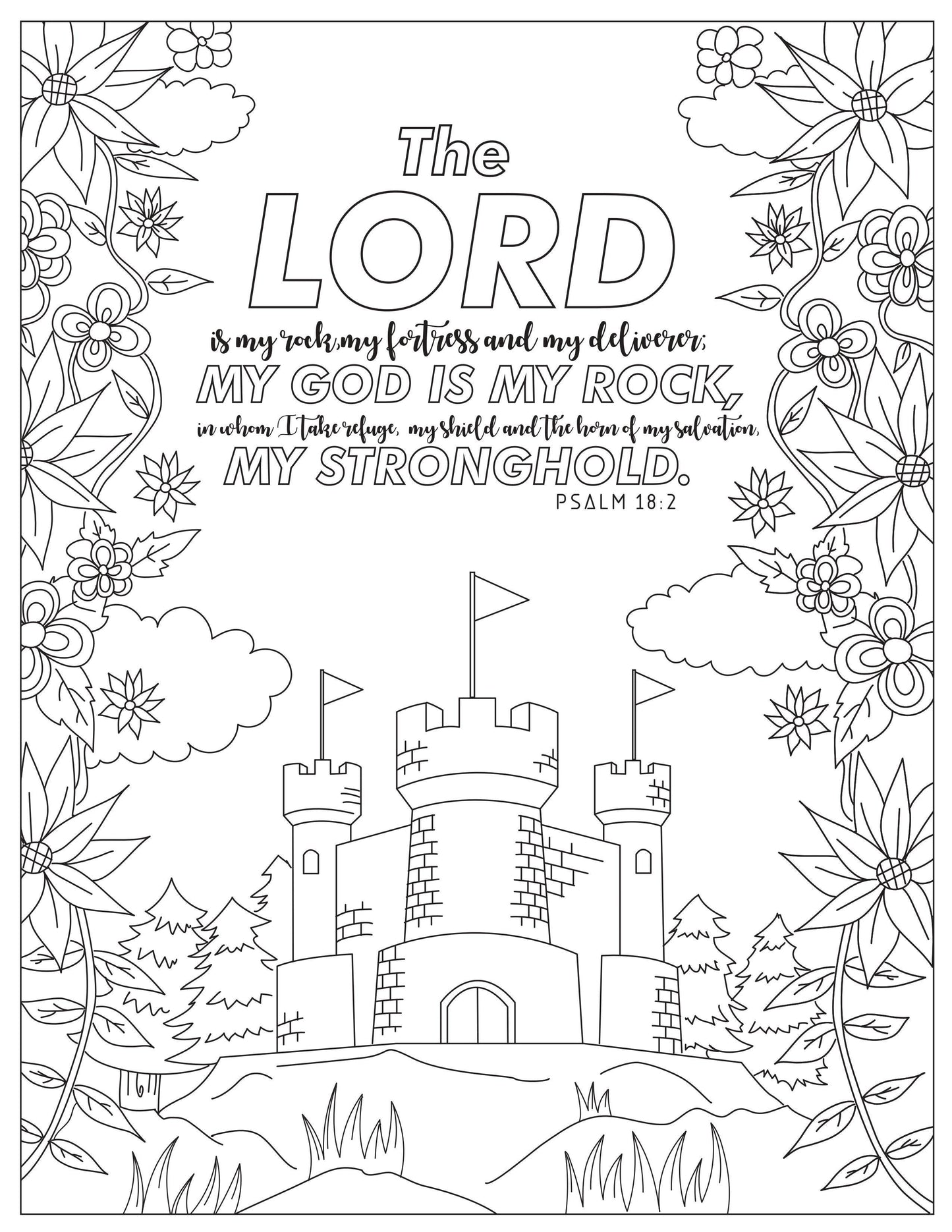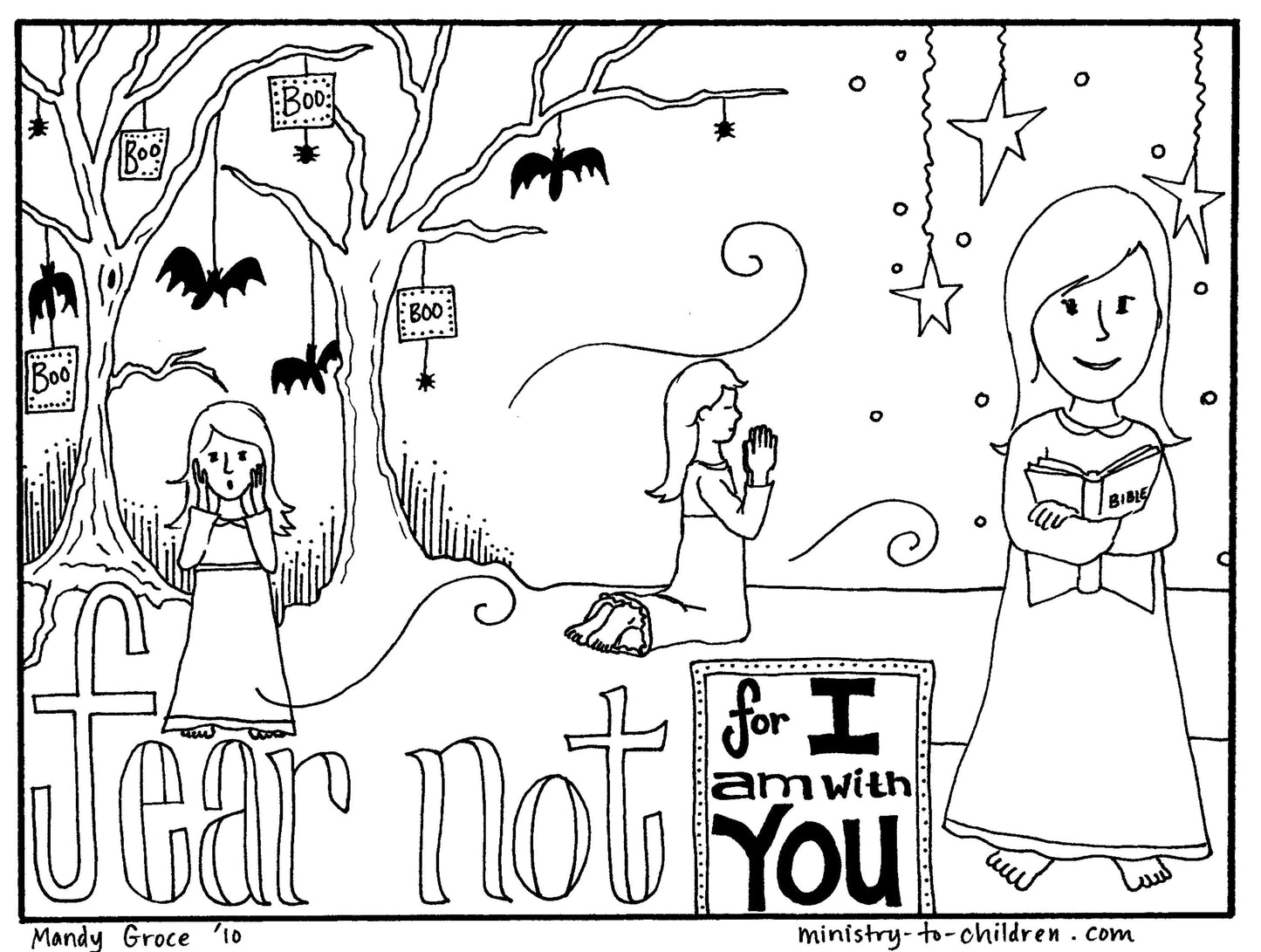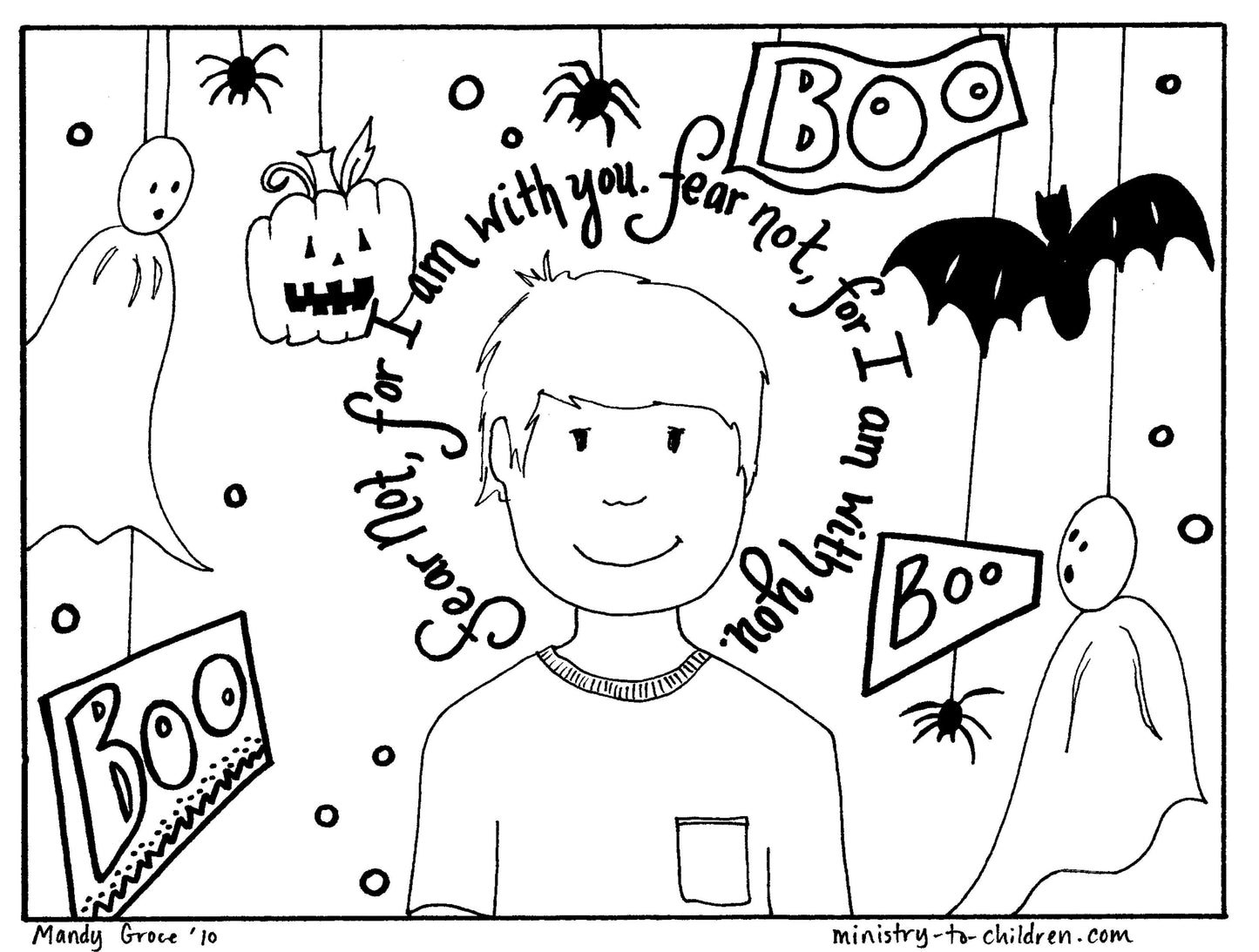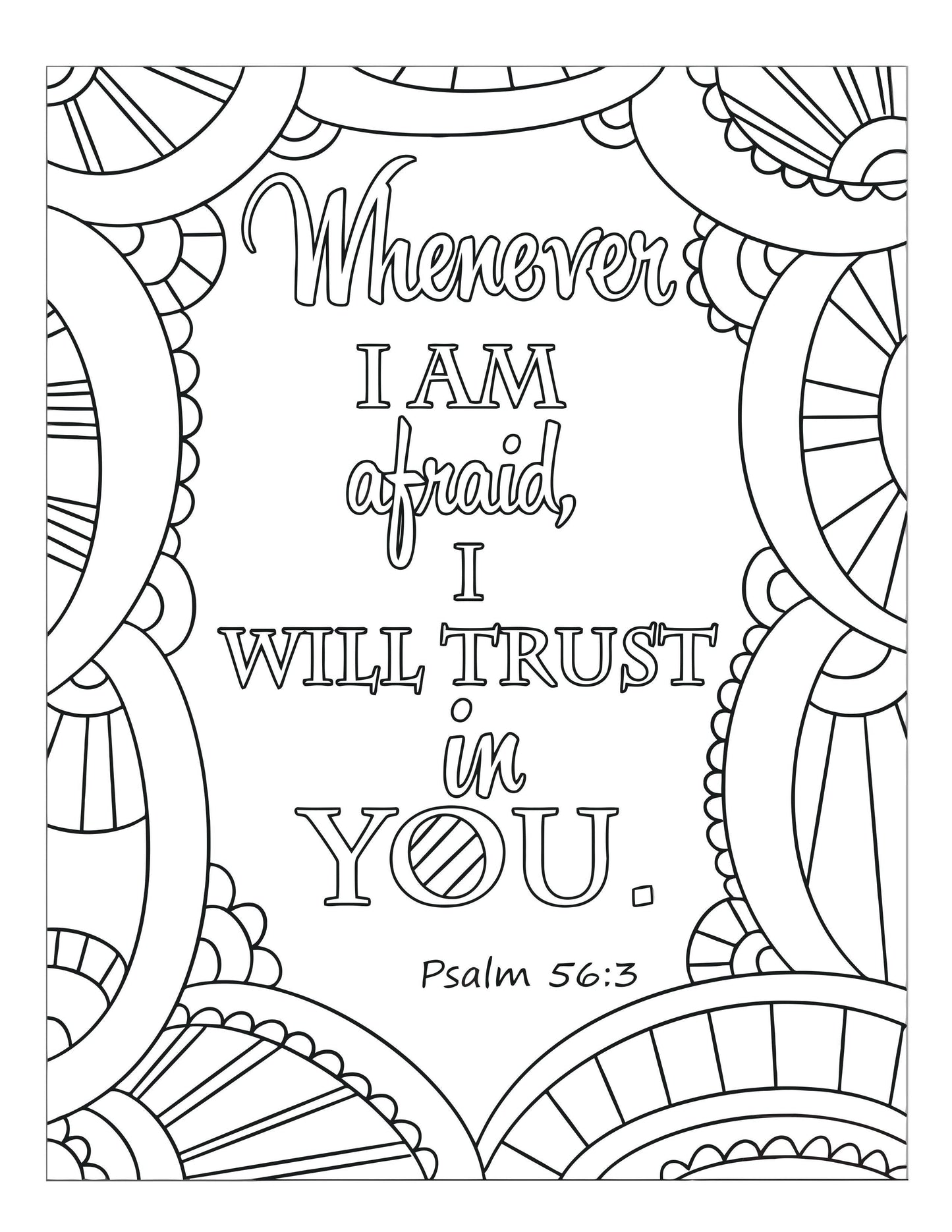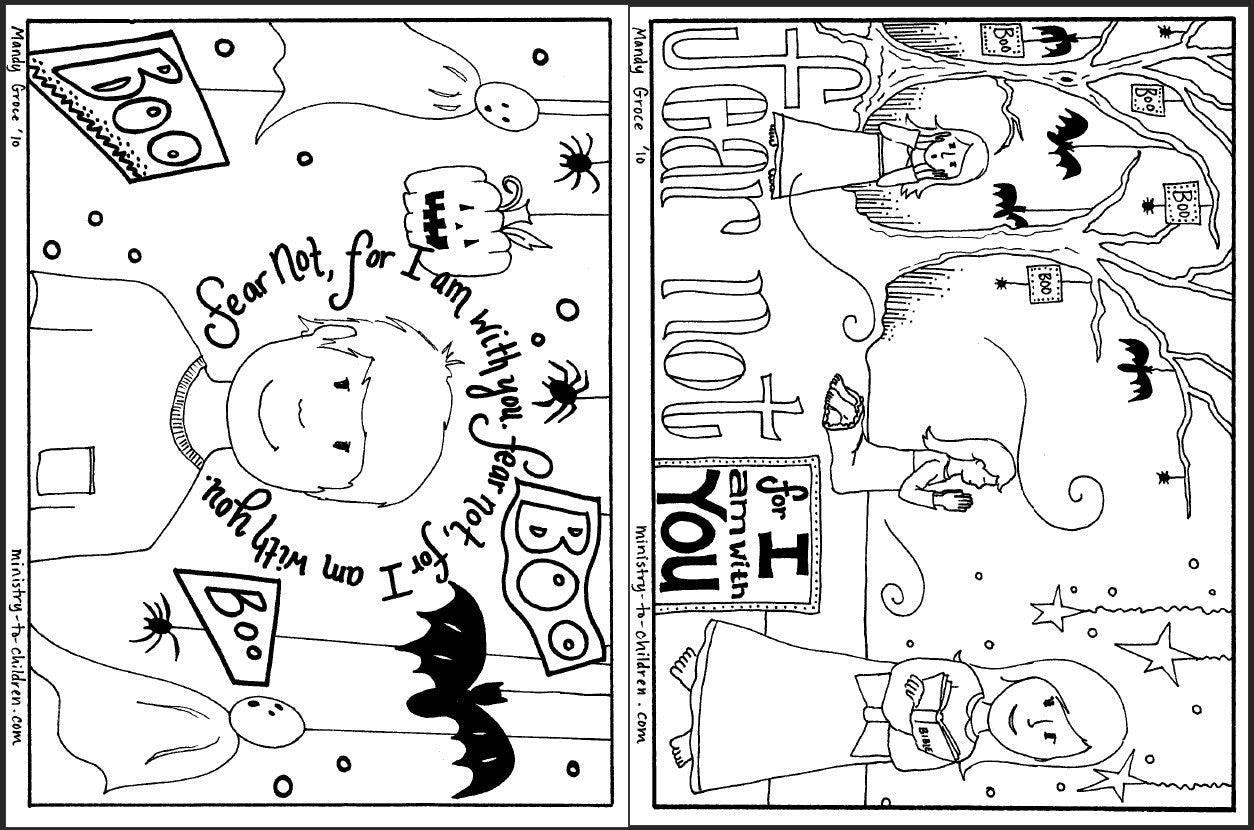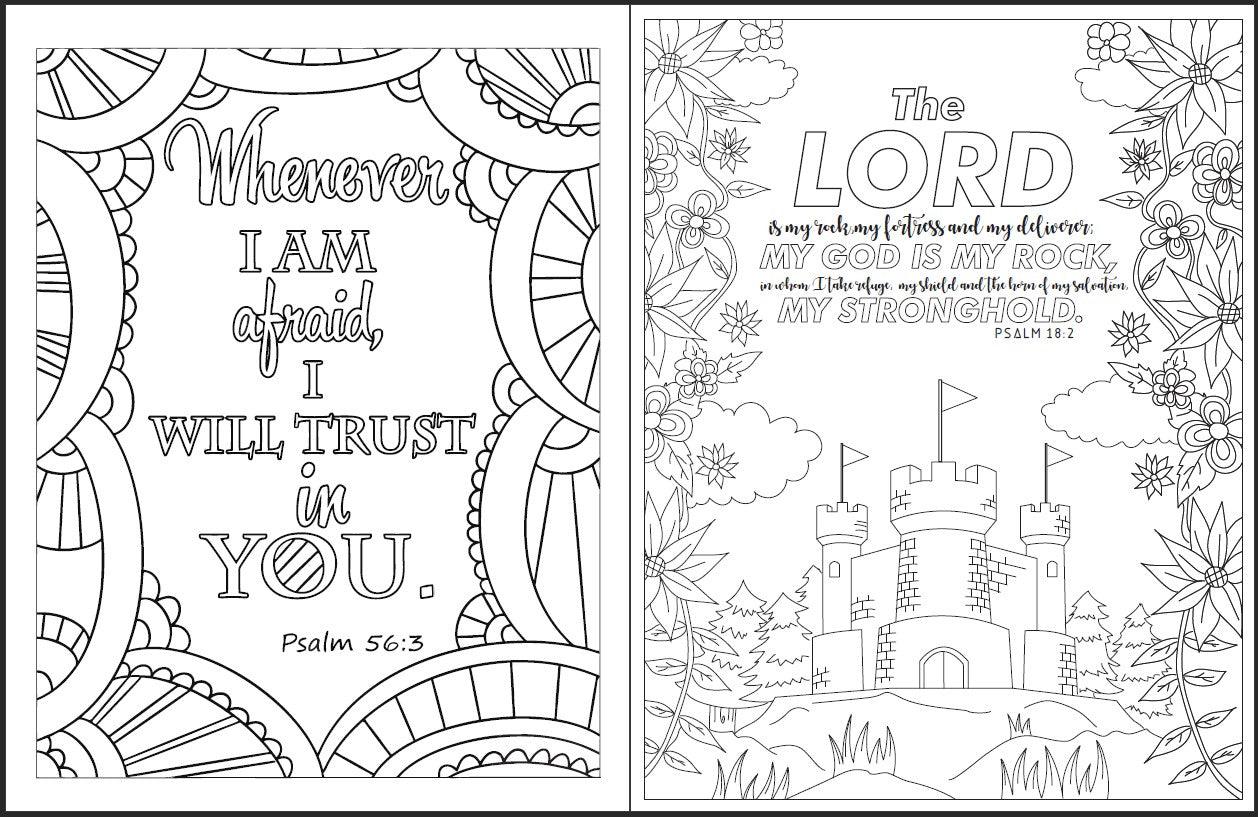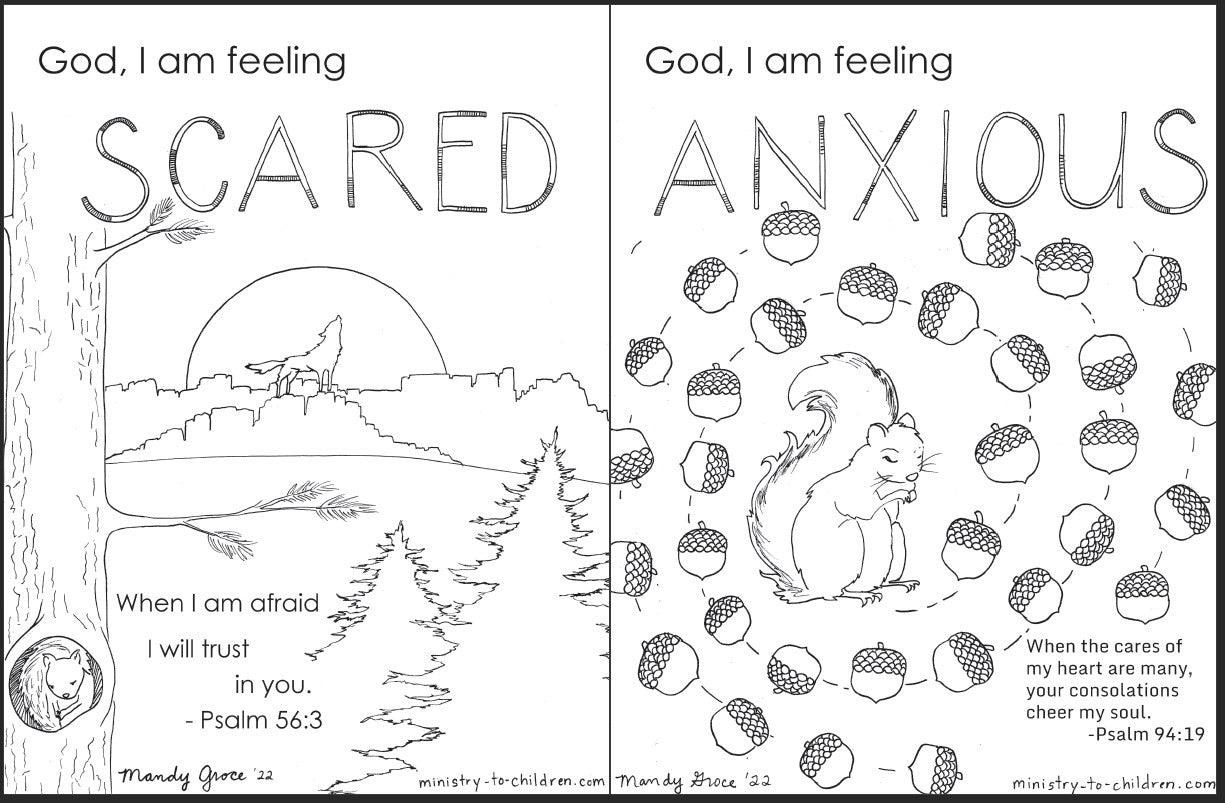 The kids love the color sheets and enjoy the activities
Do Not Fear Coloring Sheets (FREE) 6-Page PDF Download
Great tools for teaching God's Word
Our church only has 31 members with 12-14 children ages 3-12. The Sunday-school store has provided lesson for free that I can use for all ages. They have answered prayers!! Thank you Sunday School Store. Blessings Alison
Great details. Challenging.
We are a small congregation with little resources and we hope to reach many more people with your and Gods help! Thank you, God bless, good health for you and yours!
Shared these at a Nursing Home
I noticed that my mother-in-laws roommate was working on some generic coloring sheets, and she had wanted to get the ashes for Ash Wednesday, so I thought these would be appropriate for her. (She wouldn't be offended by Scripture.) She's been pretty ill,so I thought the Do Not Fear sheets might be helpful to her. She was happy to get them. If you read this review, pray for Kathleen. :-) 3/06/2023
Great Christian content!!
I love that they provide easily accessible Sunday school material to help the body of Christ grow! Thank you for bringing children educational materials that reveal God's Word and the Truth!!!
Do Not Fear Coloring Sheets (FREE) 6-Page PDF Download
Love these coloring sheets, Great resources for my school
New & Popular Children's Ministry Curriculum