Regular price
Sale price
$0
Unit price
per
Sale
🎉 Coming Soon
Children are dealing with fear like never before. That's why it's so important to open God's Word and help them see the answer is found in Jesus Christ. 
That's why we wrote the 5-week study called, "FAITH OVER FEAR." This study will help children to become brave Christ followers, no matter how crazy this world gets.​
Don't miss the 2nd unit in this series, "MORE FAITH / LESS FEAR"
ABOUT THIS FREE SAMPLE LESSON

Theme: Faith Over Fear
Free Sunday School Lesson on Fear
Memory Verse: "Now faith is the assurance of things hoped for, the conviction of things not seen." Hebrews 11:1
Challenge Verse: "So faith comes from hearing, and hearing through the word of Christ." Romans 10:17
Bible Story: What is faith? ~ Hebrews 11 The Point: Salvation is by faith alone
It's a 40 pg document... full lesson, large group, small group, teaching materials, take home pages, plus the virtual teaching guide for online and home.
MORE RESOURCES
Don't miss Bethany's blog post offering more resources to help kids overcome fear through faith in Jesus Christ.
For 200+ more lessons by Bethany Darwin and many other ministry resources, please click here.
View full details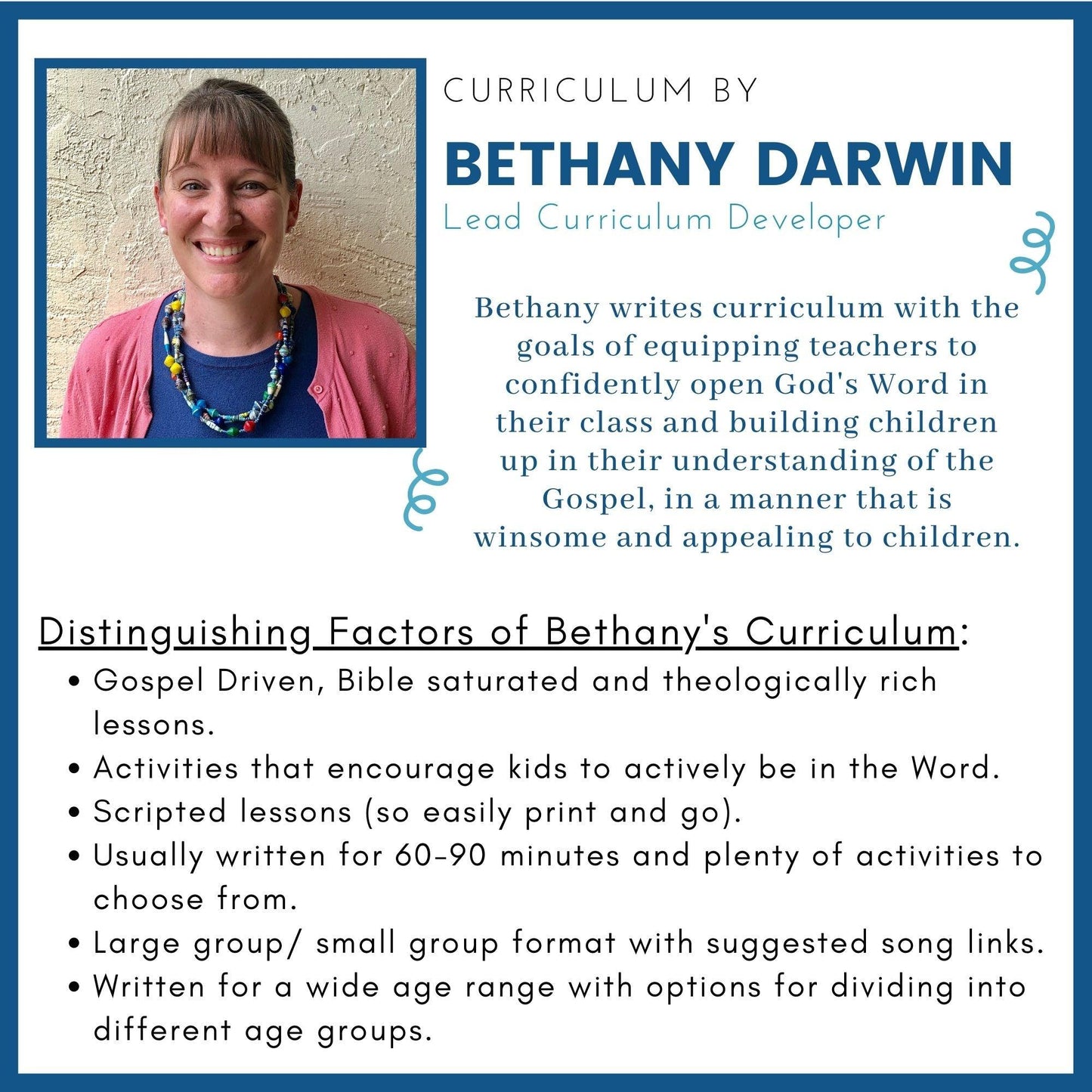 "Faith Over Fear" Free Sample Lesson
"Faith Over Fear" Free Sample Lesson
Excellent
Faith over Fear " Free Sample Lesson ...It is an Excellent material simple to follow and easy to make kids understand about Faith..
Faith Over Fear
It's really beneficial in planing the kids' lessons . It is also understandable and simple to follow.
Faith over Fear
I didn't have students the Sunday I ordered them and had surgery the following week, so have not been able to use it.
"Faith Over Fear" Free Sample Lesson (download only)
"Faith Over Fear" Free Sample Lesson (download only)
Great Sample Teaching material
New & Popular Children's Ministry Curriculum