Regular price
$15
Sale price
$9
Unit price
per
Sale
🎉 Coming Soon
Heads UP ⏰ This item is included in the Black Friday Bundle Deal. Get $3,897 worth of children's ministry curriculum for only $97.

Format 📩 Instant PDF Download
🚸 Ages 6-12 Years Old
Sometimes life feels challenging or downright impossible. Fortunately, we serve a God who can do the impossible and so much more! The parting of the Red Sea reminds us of that, and this message describes the remarkable event for children. Use fun experiments and seemingly "impossible" tasks to demonstrate how God is at work in our lives. He loves, cares for, and protects us. If He can use a man to defy nature, imagine what He can do in our lives! 
 God's justice and might are seen in the plagues sent against Egypt, particularly in the striking down of the firstborn. However, in the Passover we see His mercy, as the people of Israel were spared. The lamb died as a substitute and its blood protected the people. Ultimately, this event points to a much greater one: Jesus Christ, the lamb of God, died as our substitute, to satisfy God's wrath and remove our sins. His blood now covers us and protects us. Jesus died in our place and took our punishment, so that we have the hope of eternal life! The Passover and exodus are actually powerful representations of the Gospel message that we should share and honor. 
Passage: Exodus 14:10-31
Target Audience: Kindergarten-6th grade 
Materials Needed: Construction paper; decorative supplies; glue; markers or crayons; tape; scissors; popsicle sticks; pepper; dish soap; cotton balls; crepe paper; Bibles.
More Resources Online
Easy-Prep Bible Lesson
Target Age: elementary school, adaptable for K-6th grades
Translation: choose NIV, ESV or KJV
Stand-alone lesson plan
Instant digital download
Flexible teaching plan for mixed age groups
Ideal for Kids' Church or Sunday School (45-60 minutes teaching time)
Attention Keeping Activities
Object Lesson with video demonstration

Game Suggestions
Easy To Follow Teaching Plan
Craft Ideas with video demonstration 
Coloring Page
Word Find Worksheet
Memory Verse Poster
View full details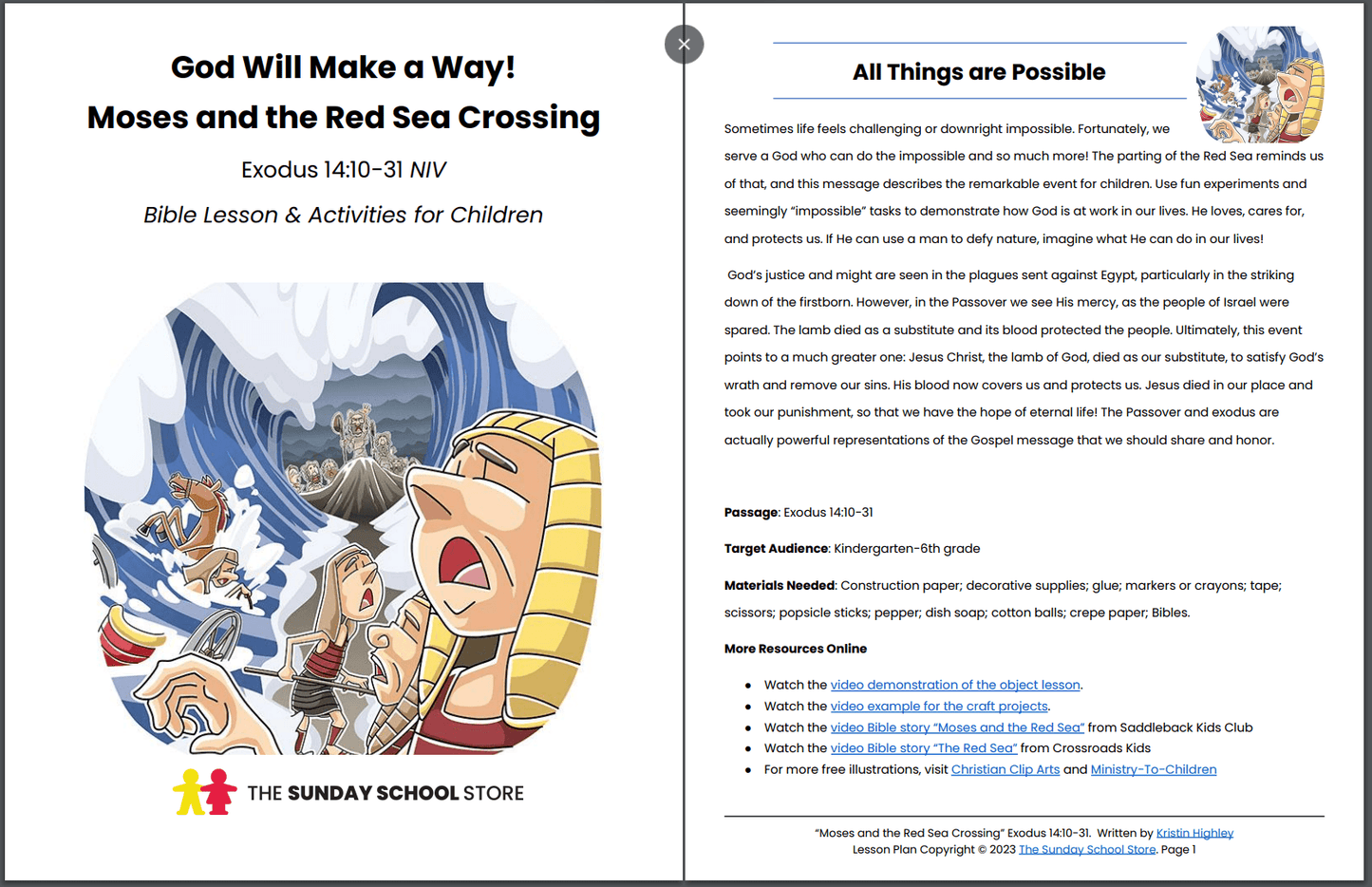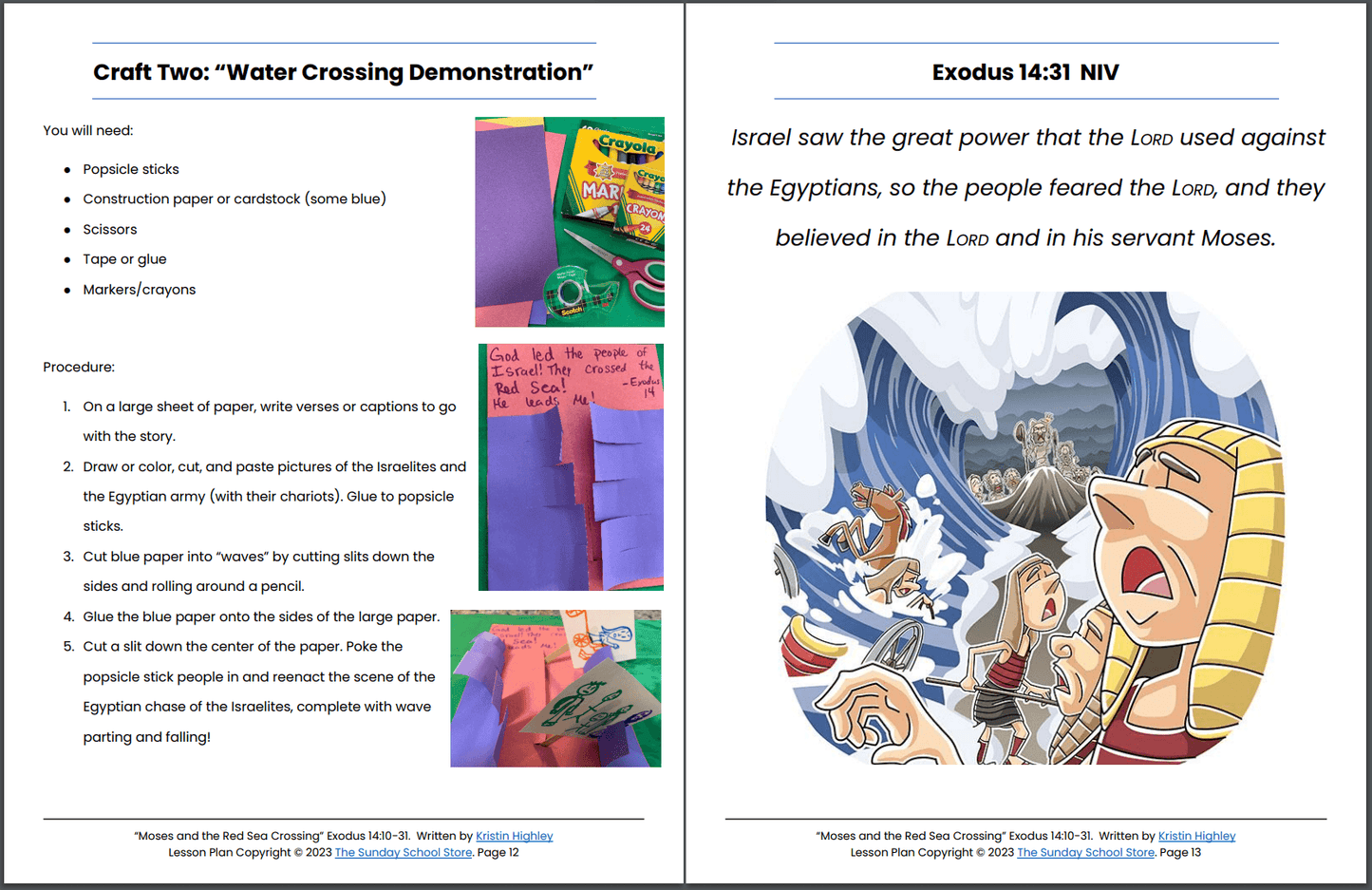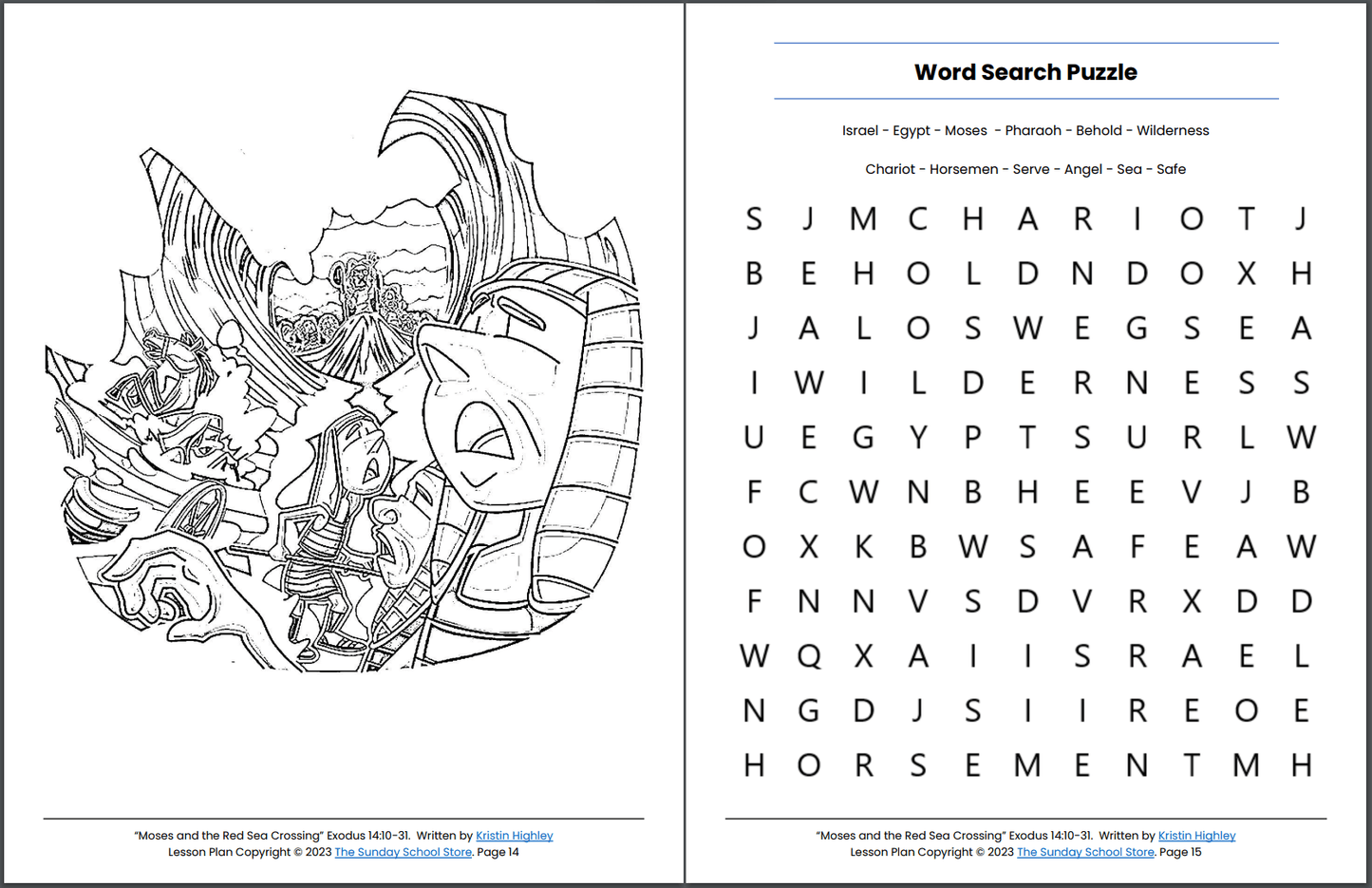 New & Popular Children's Ministry Curriculum