Regular price
$15
Sale price
$9
Unit price
per
Sale
🎉 Coming Soon
Heads UP ⏰ This item is included in the Black Friday Bundle Deal. Get $3,897 worth of children's ministry curriculum for only $97.

Format 📩 Instant PDF Download
🚸 Ages 6-12 Years Old
Should we honor the government or God? The short answer, given by Jesus in Matthew 22, is "yes." When the Pharisees attempted to stump the Messiah, He reminded them that we are called to honor human leaders, but still put God first and foremost. This lesson reminds us that God has placed people in authority roles over our lives and wants us to respect our leaders. However, no one has a higher command than the Lord, and His Law always comes first.  
 Jesus came not to abolish the Law, but to fulfill it. He often came up against scrutiny and questioning by the authorities, but the Messiah always had the last word. In this passage, the Pharisees tried to catch Jesus with a question about authority and rule-following but missed the point entirely. Jesus instructed the people to give to Caesar what is Caesar's, and to God what is God's. Ultimately, everything belongs to God and will go back to Him. Our lives belong to Him, too. We don't have to worry over following the Law perfectly, because Christ did that on our behalf! 
Passage: Matthew 22:15-22
Target Audience: Kindergarten-6th grade 
Materials Needed: Construction paper; decorative supplies; glue; markers or crayons; tape; scissors; empty container/box; aluminum foil; string; coins/money; pictures of authority figures; Bibles.
More Resources Online
Easy-Prep Bible Lesson
Target Age: elementary school, adaptable for K-6th grades
Translation: choose NIV, ESV or KJV
Stand-alone lesson plan
Instant digital download
Flexible teaching plan for mixed age groups
Ideal for Kids' Church or Sunday School (45-60 minutes teaching time)
Attention Keeping Activities
Object Lesson with video demonstration

Game Suggestions
Easy To Follow Teaching Plan
Craft Ideas with video demonstration 
Coloring Page
Word Find Worksheet
Memory Verse Poster
View full details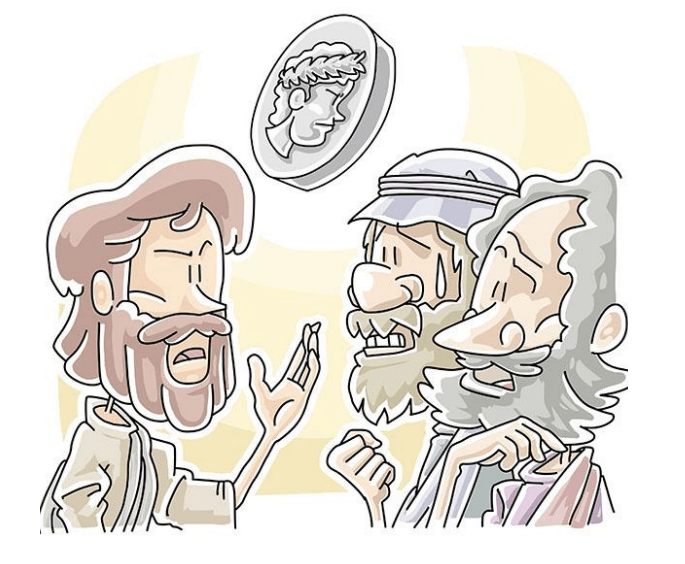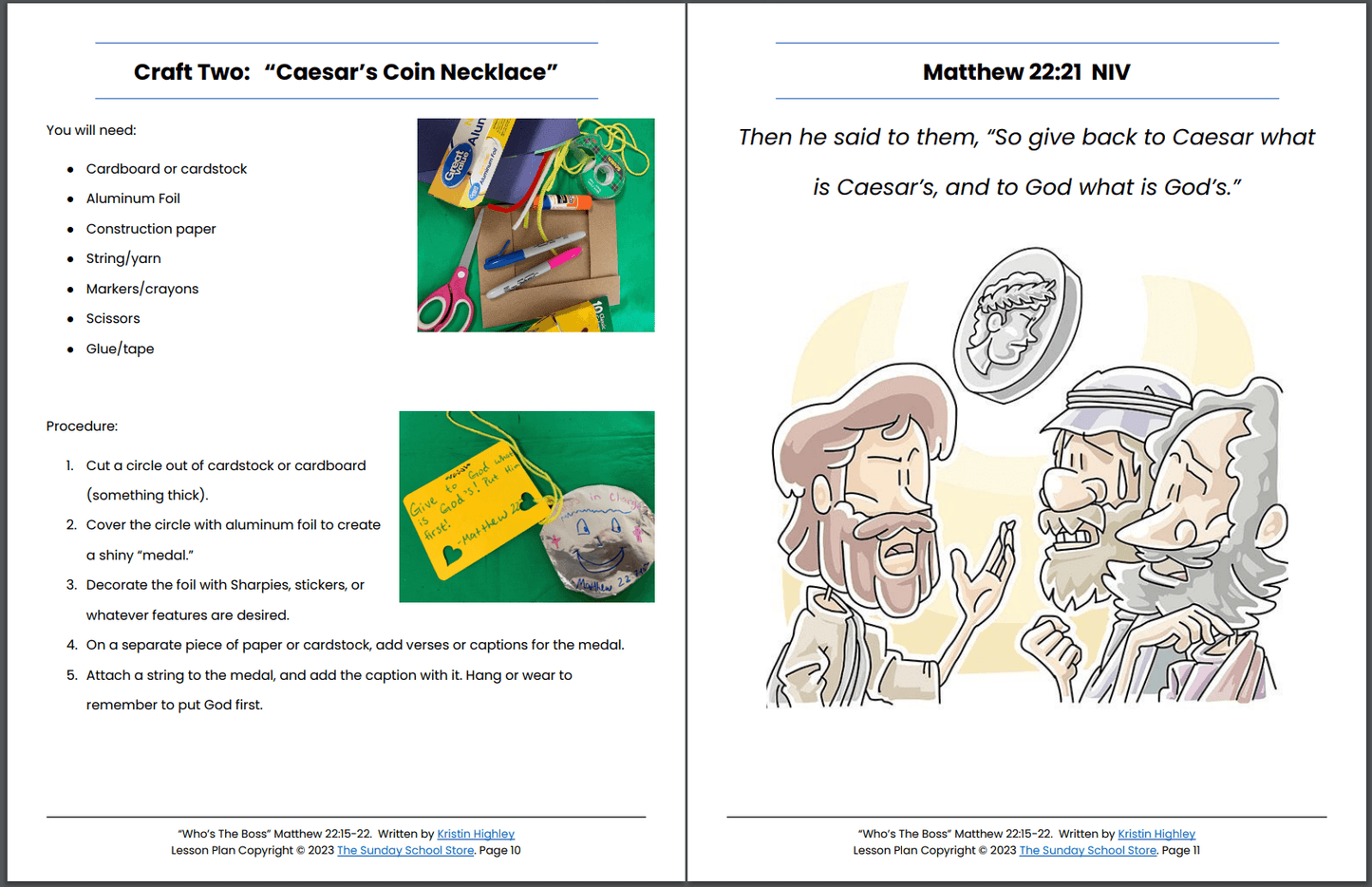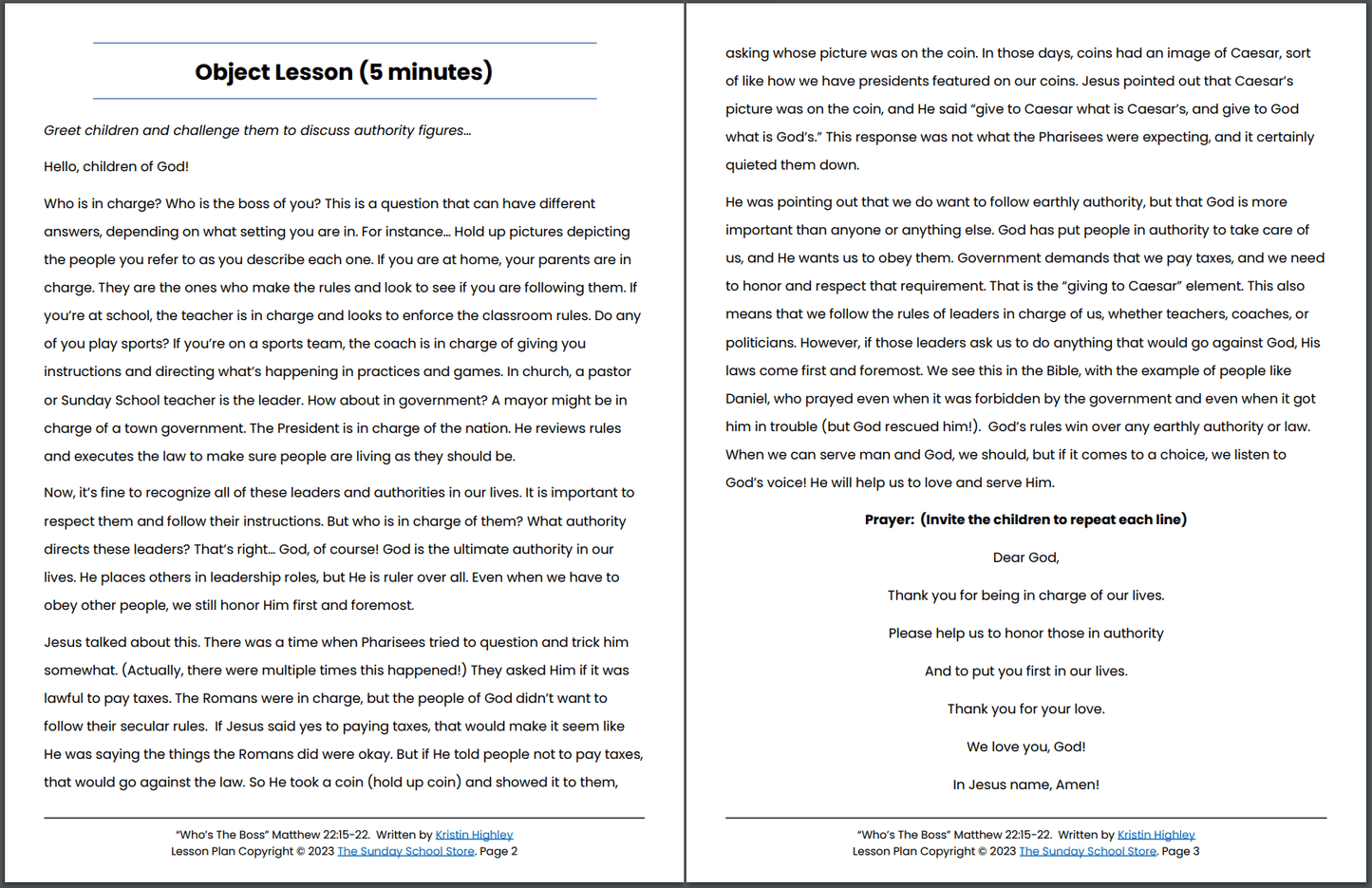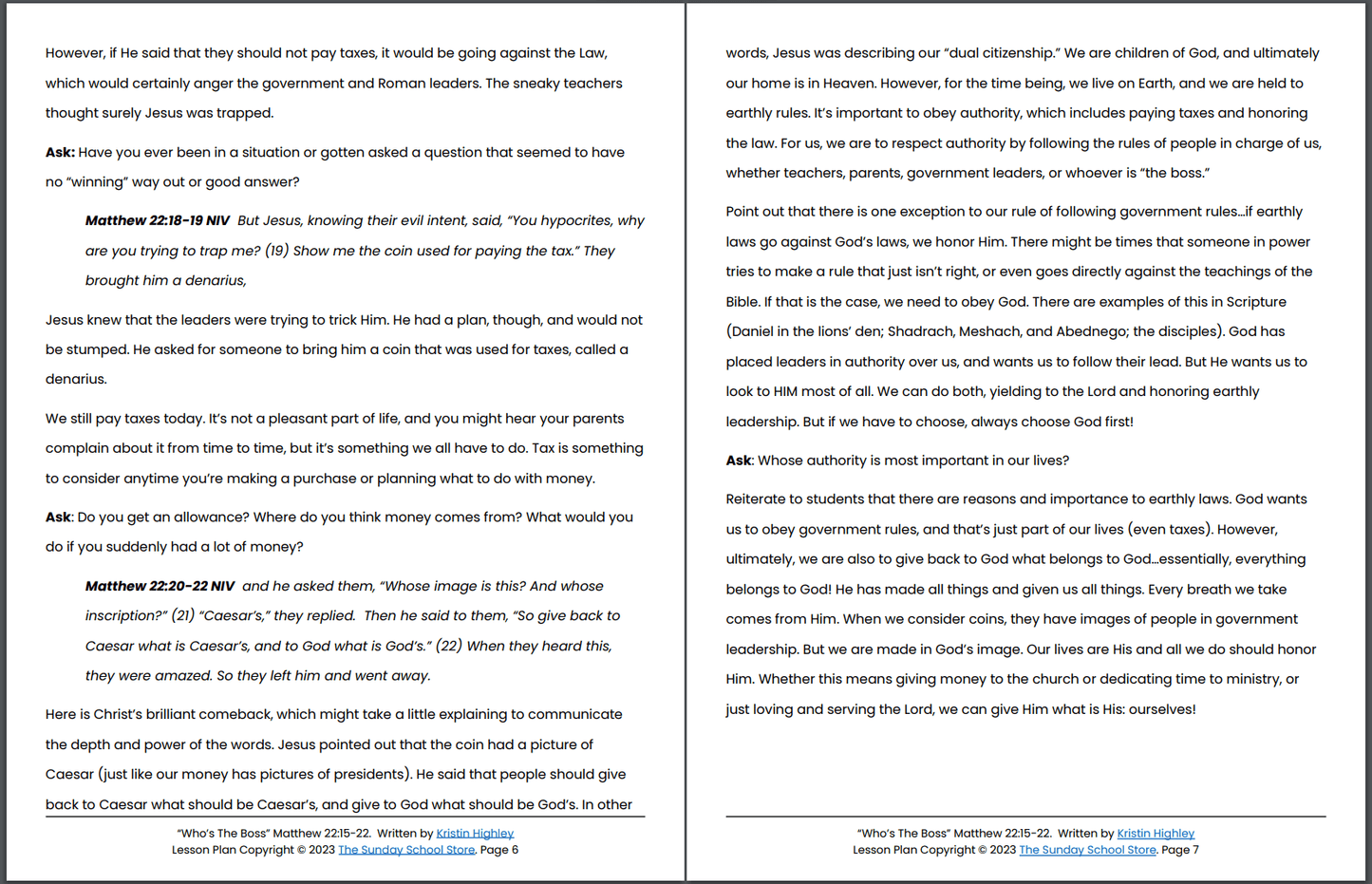 New & Popular Children's Ministry Curriculum