Regular price
Sale price
$45
Unit price
per
Sale
🎉 Coming Soon
"Thankful Still" is a 4-week Sunday School series designed to remind children (and adults) that even when things seem bad, that we have so much to be thankful for.
In these 4 lessons, students will see that some things never change and that we can always give thanks for these things. This curriculum also includes a month-long Thanksgiving Challenge where each week students will add to the challenge and hopefully develop an attitude of gratitude by the end of the month.
For 200+ lessons by Bethany Darwin and many other ministry resources, please click here.
4-Week Curriculum Overview
Thankful Still for Who God is!
Scripture Text -

Isaiah 40 & Acts 17

The main point – God doesn't need anything

Thanksgiving Challenge – Who can thank the most?

Thankful Sill That God Hears My Prayers!
Scripture Text – Matthew 6
The Main Point - Prayer is about a relationship with God
Thanksgiving Challenge – Gratitude Journal

Thankful Still for the Cross!
Scripture Text - John 18 & 19
The main point – Jesus brought people back into a relationship with God
Thanksgiving Challenge – Thank You Notes for Pastors, Teachers & Missionaries

Thankful Sill That God Didn't Leave Us Alone!
Scripture Text – Acts 1-2
The main point - God sent the Holy Spirit to be with His people
Thanksgiving Challenge – Memorize thanksgiving Bible verses
EACH LESSON INCLUDES
Introductory Activity
Thanksgiving Challenge
Large Group Worship Time

Welcome activity
Study God's Word – teaching materials for the Biblical text
3 songs
Prayer

Small-Group Lessons (2 options – ages 5-8 and ages 8-12)

Review
Application
Memory Verse
Prayer
All necessary printables and resources

Take home – family devotional guide with everything families will need for thanksgiving challenges
ABOUT THIS CURRICULUM
Perfect for ages 5-11 (grades K-6 in the USA)

4-weeks of teaching material
Suggested use dates in 2020: November 1st, 8th, 15th, 22nd
109 pages of material

Requires 45 minutes – 1 hour per lesson
Scripture verses from from ESV
Bonus PPT and image slide for virtual teachers
This is an instant download curriculum
The key verse for this unit is 1 Chronicles 16:34
"Oh give thanks to the Lord, for he is good;
for his steadfast love endures forever!"
1 Chronicles 16:34
Links to Suggested Worship Songs
In the Large Group Worship time, songs have been suggested. Here are links for the suggested songs.
Ideas and Inspiration for Thanksgiving Lessons
ABOUT BETHANY DARWIN 
AUTHOR'S BIO: Bethany Darwin spent 20 years working full time in children's ministry before recently coming home to raise her son. During her years in children's ministry, Bethany discovered gaps in the available curriculum and often struggled to find a curriculum that worked in her church setting. It was this discovery that awakened a passion in her for writing children's ministry curriculum. 
Bethany is a popular curriculum writer for Ministry-to-children and you can find many resources of hers there. You can connect with Bethany through Facebook at 'Treasure Trunk Books' or on IG at 'Treasure Trunk Kids.' On these pages, she shares articles and resources for families as well as what she is doing to point her little one to Christ. You can also find other resources of hers there. Bethany is a member of Bethany Bible Church in Thousand Oaks, CA.

ABOUT THE SUNDAY SCHOOL STORE
Church budgets are tight. That's why our fresh digital curriculum is half the cost of stale printed material. Even when finances are limited, your teaching can make an eternal difference.
The Sunday School Store opened its virtual doors in April 2020 and has become the fastest growing resource provider for children's ministry. Our powerful new curriculum is making a difference in thousands of churches who value Biblical faithfulness and good stewardship of ministry budgets.
View full details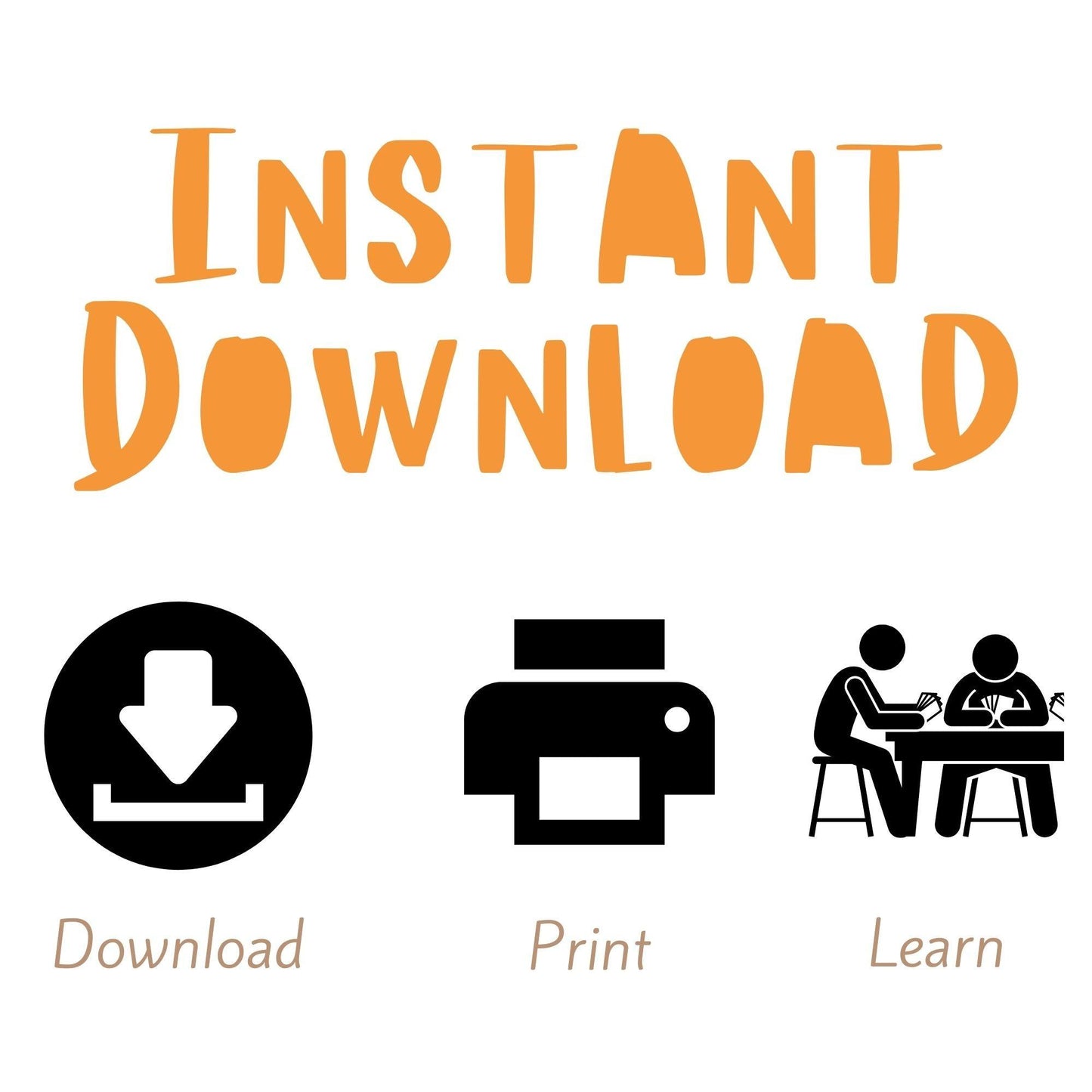 Very useful
I teach grades 1-3 at my church and currently, that means 6-7 boys. Very occasionally I have a couple of girls but pretty much it is boys. My boys often have behavioral and concentration issues (they mostly have unstable family situations and learning disabilities). I have found that these lesson plans give me enough leeway to keep their interest and provide productive interaction. This is not the first download I have used; I greatly appreciate them. Thank you
Great for a verbal lesson without any activities that involve movement
I wish it had some movement activities to go along with it. The message is great but could have used some game, or physical activity to remind kids who to work as a team or how to be challenged in a safe environment.
Wonderful!
The lessons are very good - we are doing them in February - they are appropriate all year! My teachers seem to like them, also. The one thing that could be improved is if the teaching materials pages were noted with the names given them during the lessons. It would help a lot.
Thank you
New & Popular Children's Ministry Curriculum