Regular price
$65
Sale price
$49
Unit price
per
Sale
Unavailable
⌛ {timer} ⌛
DEAL ENDS SOON
📩 Instant PDF Download
🚸 Ages 6-12 Years Old
📖 Free Week #1 Lesson
The Armor of God: 6-Week Bible Lesson Bootcamp is a dynamic children's ministry curriculum designed to empower young believers with God's spiritual armor, as outlined in Ephesians 6:10-18. Every day, children grapple with spiritual struggles. These encounters may often go unrecognized, yet they play a significant role in our youngsters' lives. It's crucial, therefore, to help them understand the importance of donning God's full armor to combat the devil's wiles effectively.

In these interactive lessons, children will learn about God's Armor and its practical application in daily life. The Armor of God is more than a metaphor, it's a tool for kids to remember the Gospel in face of life's challenges and rest their faith in Jesus alone. 
The Armor of God: 6-Lesson Bible Curriculum for Kids
Memory Verse: Ephesians 6:10-11
Big Idea: "Because Jesus loves me, He equips me with His armor to face any spiritual battle!"
Gospel Connection: This curriculum highlights how our personal relationship with Jesus and salvation through faith in Him are mirrored in the Armor of God. Each piece symbolizes aspects of Jesus' love and sacrifice, reinforcing our faith and helping us stand strong against spiritual challenges."
Lesson 1: 'Uncovering the Belt of Truth' - We'll explore how God's Word, the truth, holds everything together and strengthens us against the enemy's lies. The story of Jesus and the Temptation in the Wilderness will illustrate this. (Matthew 4:1-11) The children will learn the importance of the Belt of Truth and how knowing God's Word helps resist temptation and stay strong in their faith.
Lesson 2: 'Breastplate of Righteousness' - We'll examine how righteousness protects our hearts and guides us to make godly decisions. The story of Daniel and his Friends Choosing Righteousness will serve as our guide. (Daniel 1:1-17) The children will understand the role of the Breastplate of Righteousness in protecting their hearts and how making godly choices attracts blessings and favor from God.
Lesson 3: 'Shoes of the Gospel of Peace' - We'll show that being ready with the Gospel of peace allows us to stand firm and share the Good News with others. The story of Philip and the Ethiopian Eunuch will demonstrate this. (Acts 8:26-40) The children will learn the importance of the Shoes of the Gospel of Peace and how being ready with the Good News allows them to share God's love with others.
Lesson 4: 'Shield of Faith' - We'll investigate how faith works as a shield, protecting us from life's hardships. We'll use the story of Peter walking on water (Matthew 14:22-33). When Peter kept his eyes on Jesus, he could do the impossible, but when he focused on the storm, he started sinking. Children will learn that the Shield of Faith can protect them in difficult times and that keeping their focus on Jesus can help them overcome fear and doubt.
Lesson 5: 'Helmet of Salvation' - This week, we'll explore how the knowledge of our salvation keeps our minds focused on God. We'll share the story of Zacchaeus' encounter with Jesus (Luke 19:1-10). When Zacchaeus, a notorious tax collector, met Jesus, his life transformed completely, showing that salvation is available to everyone. The children will learn the importance of the Helmet of Salvation and how the knowledge of their salvation can influence their thoughts and actions, leading to transformation.
Lesson 6: 'Sword of the Spirit' - We will discuss how God's Word, the Bible, is our offensive weapon against the enemy. The story of Jesus' resurrection will exemplify the power of God's Word, as death itself was overcome by His might (John 20:1-18). The children will learn about the Sword of the Spirit and understand how God's Word can guide them through life's difficulties and help them stand strong in their faith.
Credits: This series was developed by Mia Elizabeth and edited by Tony Kummer. Further assistance was provided by Estherline Dessime and Chloe Kummer.
Translation: This study is written to work with any Bible translations and poster visuals are included using the NIV, ESV, and KJV.
Attention Keeping Learning Activities 

Easy to teach lesson plan

Discussion questions and prayer
Memory verse activity
Printable word search worksheets
Bible story coloring pages
Craft activities
Perfect for Children's Ministry, Kids Church, or Sunday School

Use this Bible study in your children's ministry, kids' church, or Sunday School. Our curriculum includes everything you need to keep the children's attention, get them into God's Word, and help them grow in their personal relationship with Jesus Christ.
102-pages of teaching material
perfect for children aged 6 to 12 (Kindergarten to 6th grade)
designed for small churches
instant digital download in one print-friendly PDF file
flexible teaching activities designed for elementary-aged students
unlimited permission to share directly with volunteers or families in your church
View full details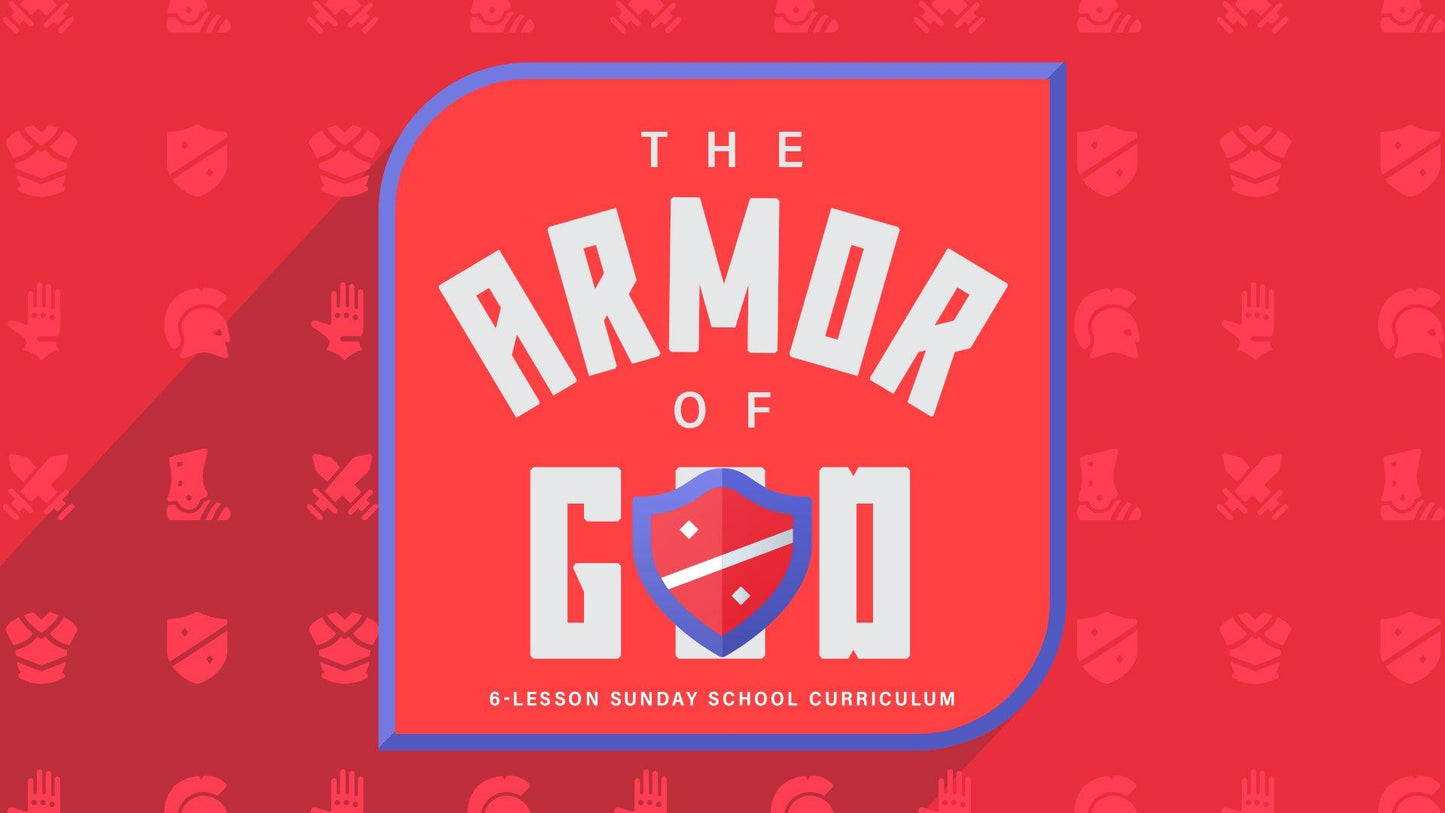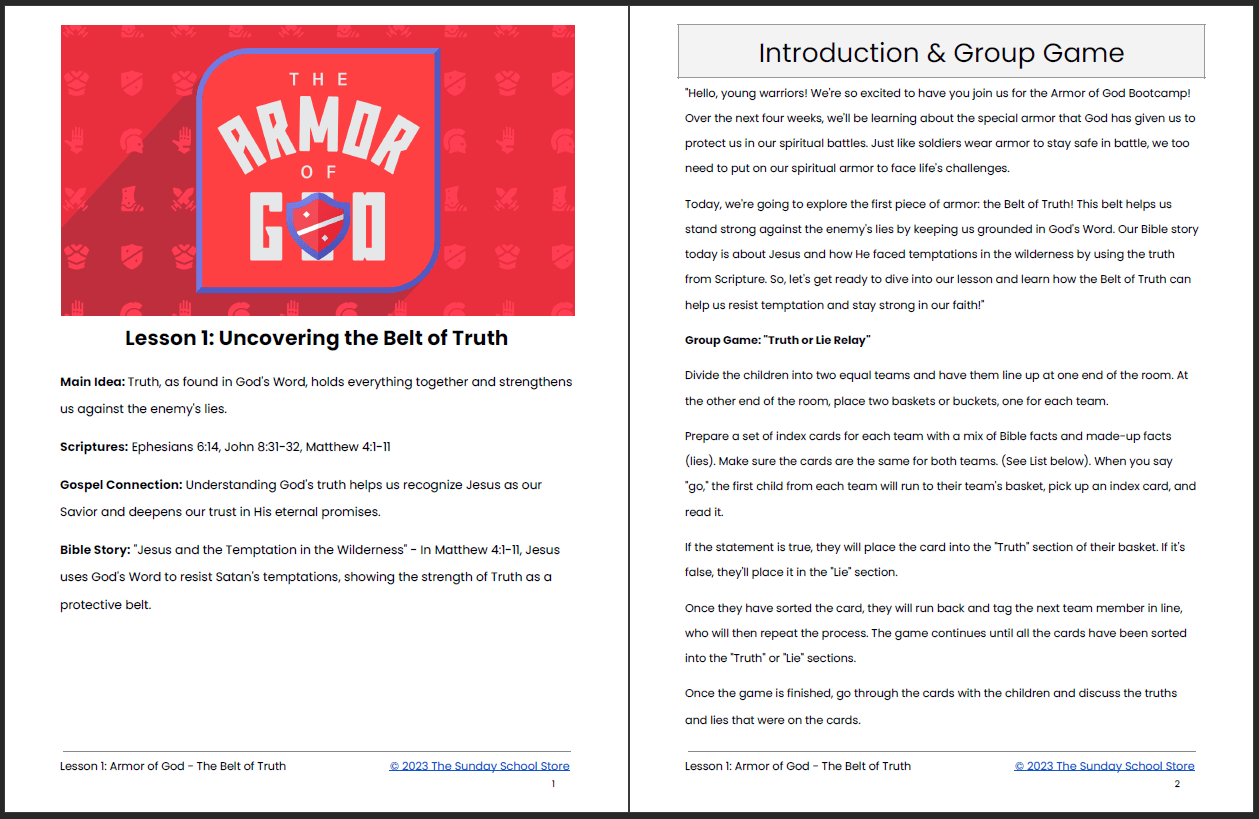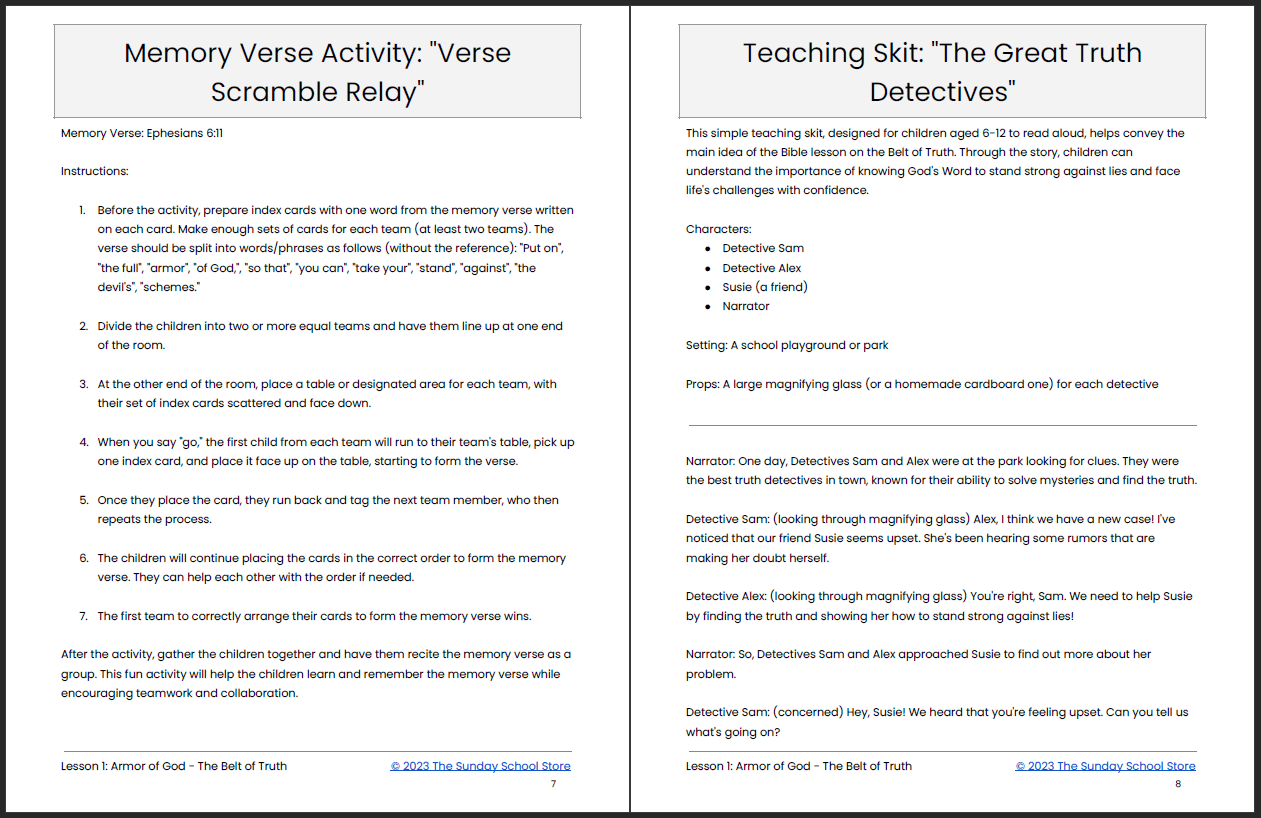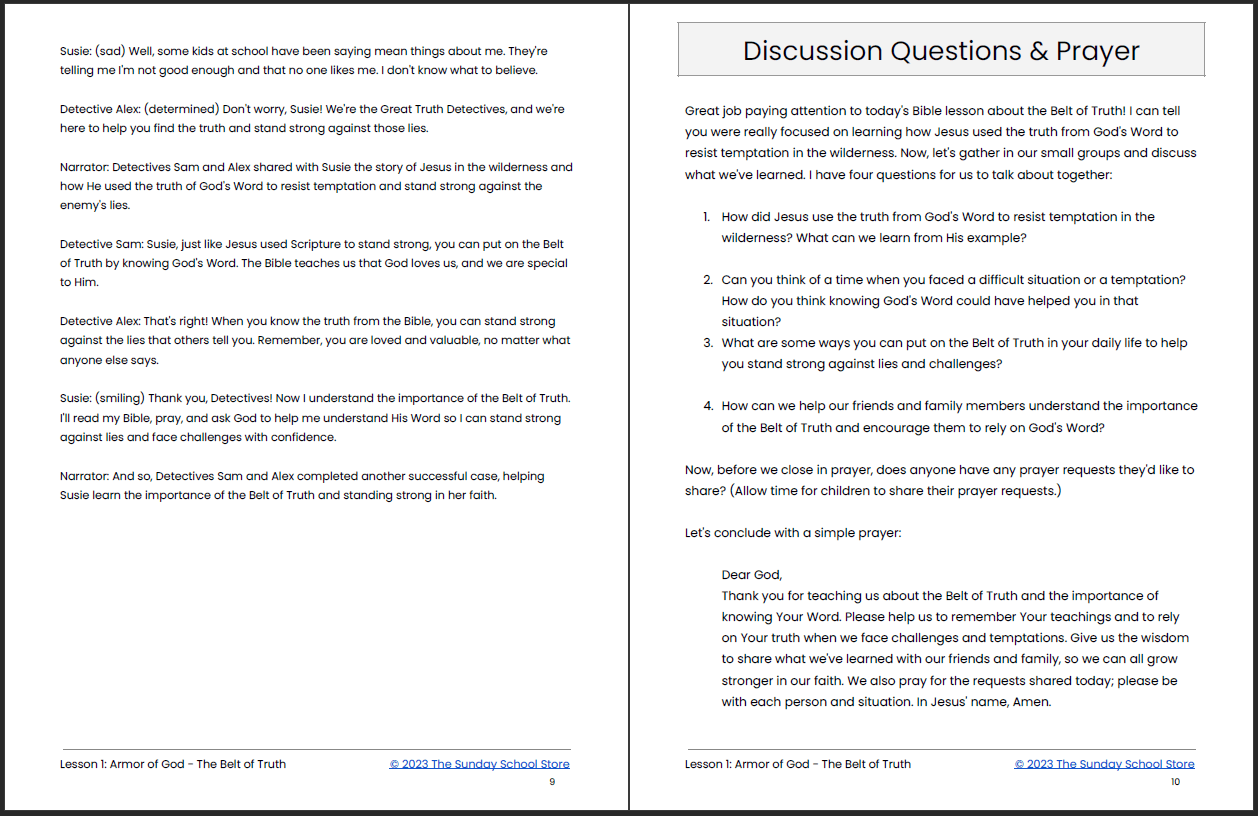 New & Popular Children's Ministry Curriculum