Regular price
Sale price
$45
Unit price
per
Sale
Unavailable
⌛ {timer} ⌛
DEAL ENDS SOON
This 4-part curriculum download helps children understand what it means to follow Jesus. This is where faith becomes very practical - starting with James 1:5. 
If any of you lacks wisdom, let him ask God, who gives generously to all without reproach, and it will be given him.

Lesson 1 Walk in Wisdom teaches children the difference between earthly and spiritual wisdom.
Lesson 2 Walk in Truth explains how truth is not personal opinion, but found in the Word of God.
Lesson 3 Walk in Love shows how God's love helps us truly love others well.
Lesson 4 Walk in Faith explores how to practically follow God's path here and now.
Use this short unit in your summer pre-teen class to give kids a spiritual boost before they head back to school. It's also ideas for a parent & child Bible study.
Included in this instant digital download:
4 complete lesson plans
Files are in both PDF (easy-print) and Microsoft Word (easy editing)..
Printable memory verse poster (and template to change translation).
Craft and games suggestions.
Bonus 4-page coloring book "How do I follow Jesus?"

Bonus 15-page workbook for children who have newly come to Christ.
Full permission to copy, print, and share within your local ministry.
100% money back guarantee
TARGET AGES: age 10-14 but adaptable for any students ages 6-16

View full details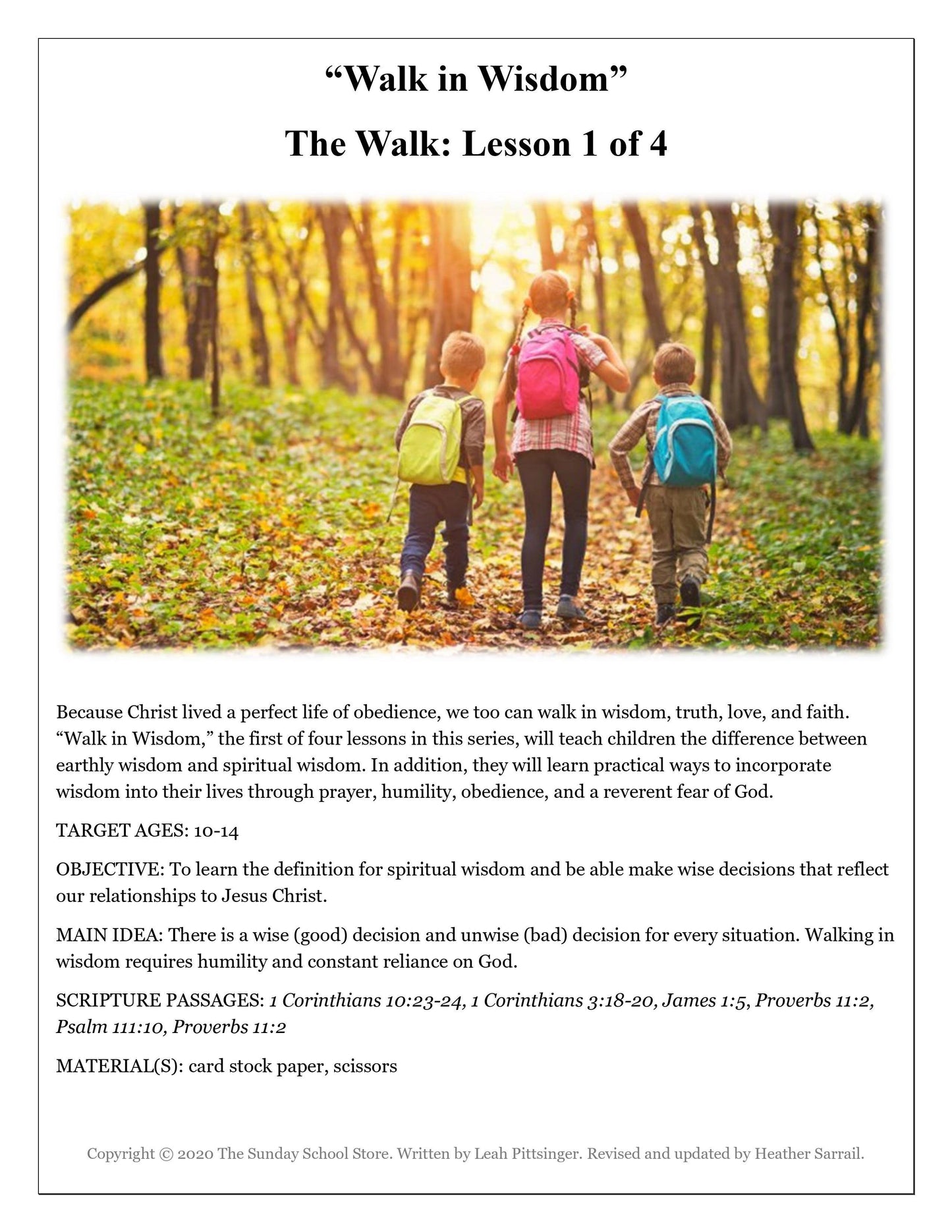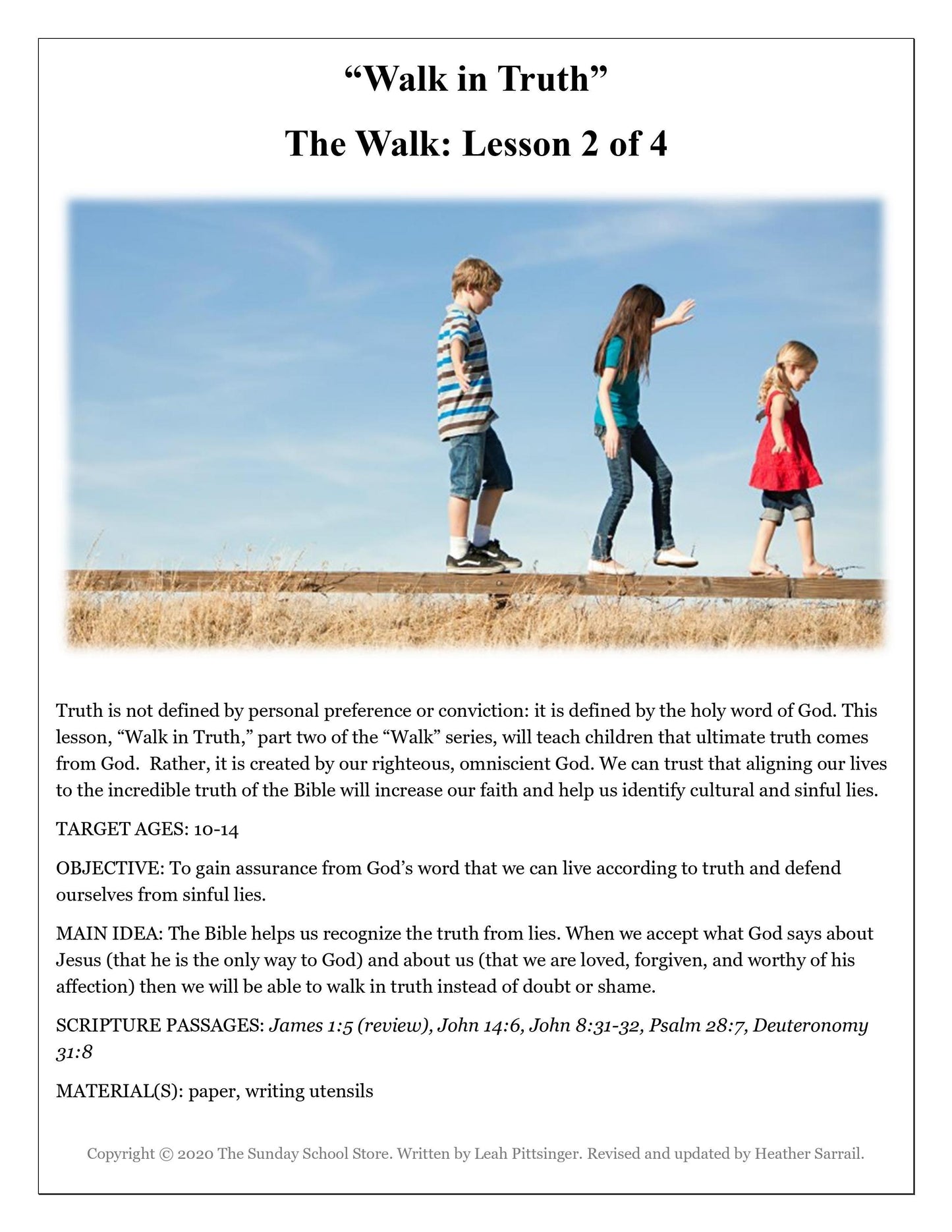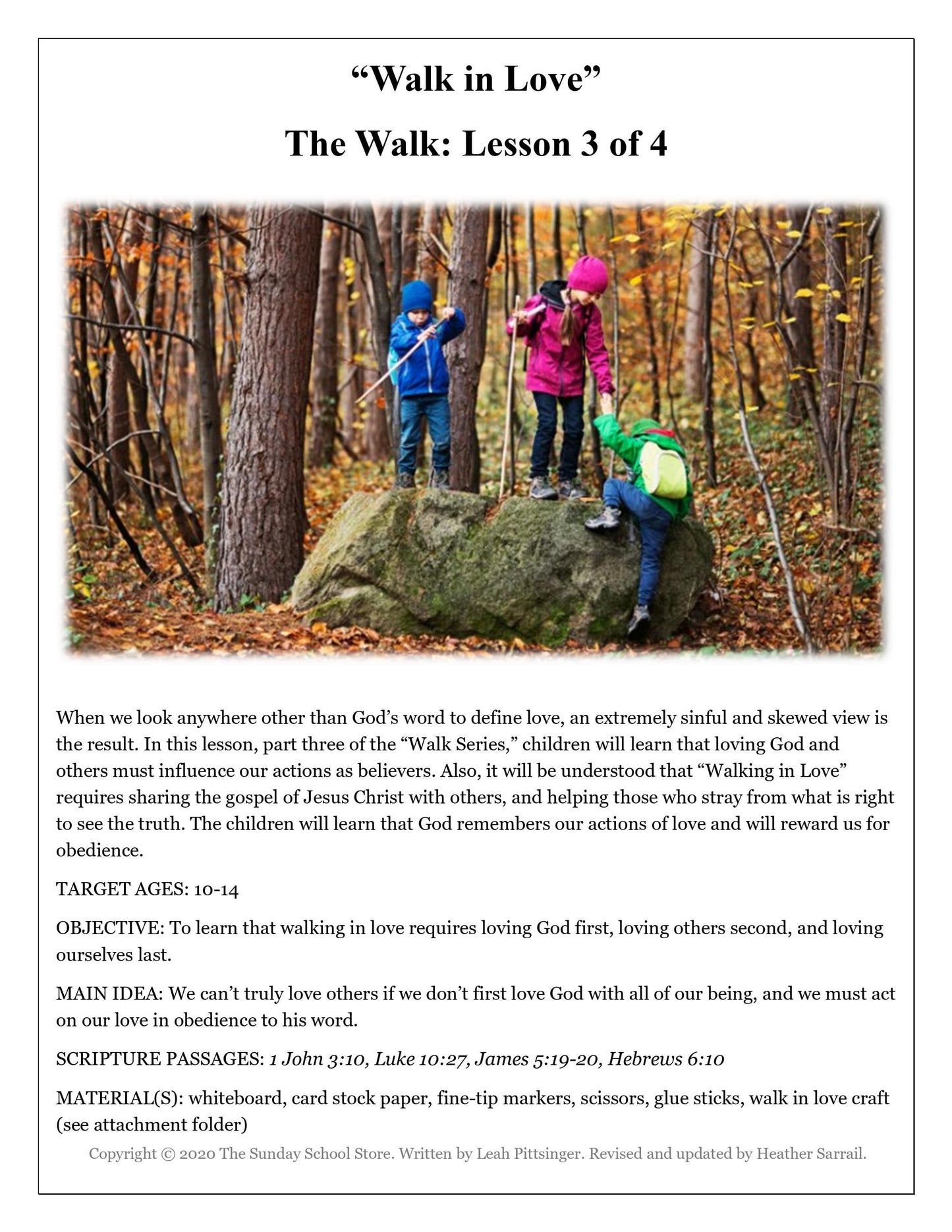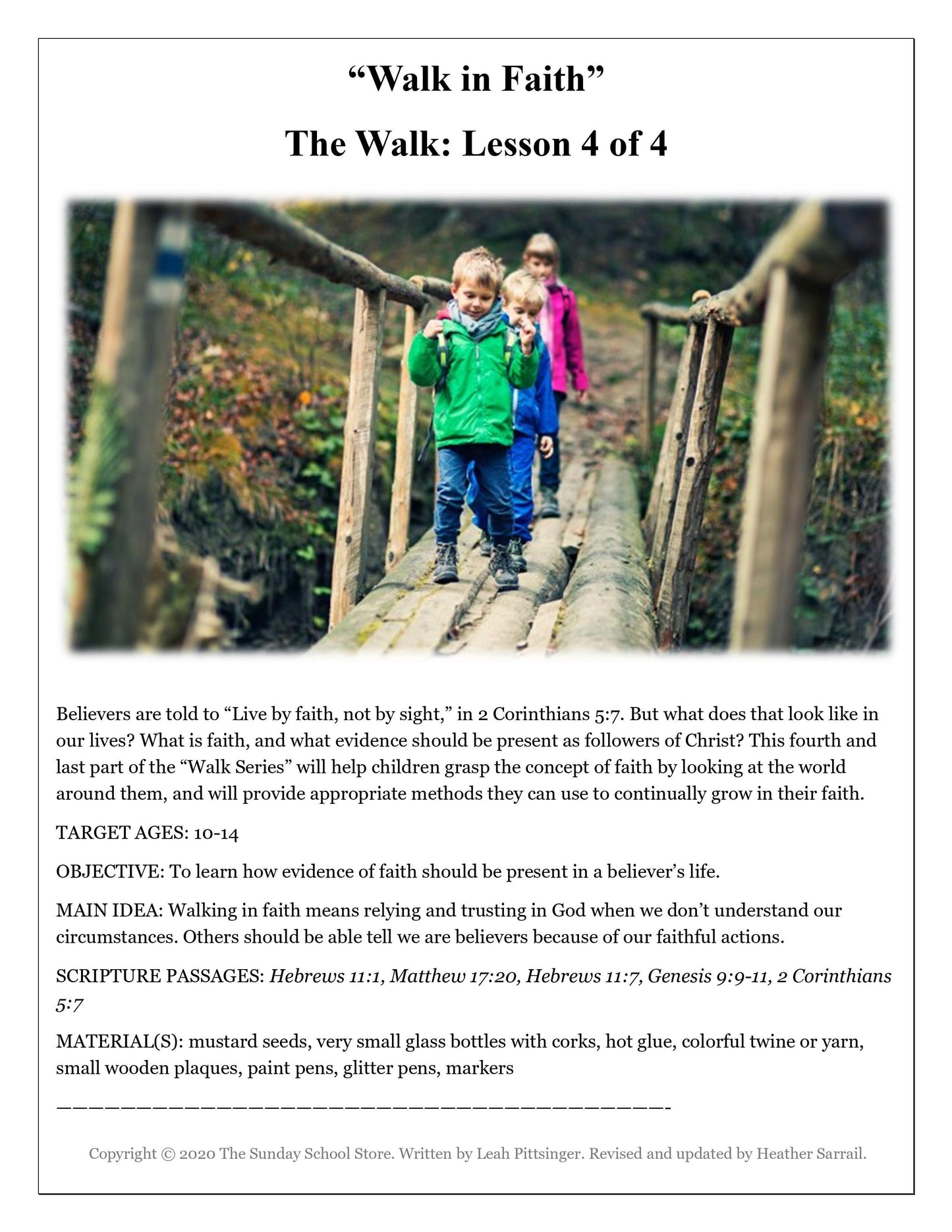 It's okay
It has good scaffolding to work with, but the content itself needs a little tweaking. For example, in one of the lessons it says "having wisdom requires making right decisions." I think that's backwards. Making right decisions requires wisdom. We seek wisdom, then we make wise decisions, not the other way around. Maybe I'm just being too picky, but I think it's important that we are very careful when communicating abstract concepts. Also would have loved more activity ideas. Had to go searching for more hands on activities. But otherwise it's a fine curriculum.
The Walk: 4-Week Study
This has been a great study for my Children's church school classes. Easy to teach well done and the class has really enjoyed and there was a lot of class interaction. I give 5 stars.
my co-teachers loved the materials and the lesson. the teaching is also a great tool for Children ready to face adolesence. Thank you.
New & Popular Children's Ministry Curriculum