Regular price
Sale price
$75
Unit price
per
Sale
Unavailable
⌛ {timer} ⌛
DEAL ENDS SOON
Amazing Nature is a seven-lesson children's ministry curriculum that explores how we can connect with God every day in nature. The book of Psalms is a collection of hymns and poetry in our Holy Bible that offers some beautiful descriptions of God's deep care and use for all of nature. We can experience closer connection with God when we make time to notice nature as God's creation. We are part of nature as creations of God and God can do amazing things when we appreciate and care for nature.
Each Amazing Nature lesson offers a Prayer, Activity, Scripture discussion questions, Craft with supplies list, Coloring page, and Review sheet for taking home. In reading nature verses from Psalms, children pre-K through 5 will discover a deeper connection with God and Amazing Nature. The Amazing Nature curriculum requires supplies you likely already have and allows for the freedom to make the lessons fit your group.
7-Week Overview: Amazing Nature Psalm 24:1
LESSON 1: AMAZING LAND
Theme: God made the land, the hills, the mountains. God causes the land to grow food.
Psalm 95:3-5

LESSON 2: AMAZING SEAS
Theme: God made the sea and all the amazing animals in the ocean.
Psalm 29:3-4.

LESSON 3: AMAZING SKY
Theme: God made the sky, the weather, the rain
Psalm 104:1-6

LESSON 4: AMAZING PLANTS
Theme: God made the plants, the trees, the vegetables we can eat.
Psalm 1:1-3

LESSON 5: AMAZING ANIMALS
Theme: God made all the animals and provides for them.
Psalm 104:10-21

LESSON 6: AMAZING HUMANITY
Theme: God made people, then gave them responsibility for the animals and planet.
Psalm 8:3-9

LESSON 7: AMAZING ECOSYSTEM
Theme: God made all parts of nature to work together.
Psalm 104:24-25
Each Lesson Includes
Hands-On Learning Activity
Simple Craft Project 
Group Discussion
Coloring Worksheet
Word Search
Review at Home Page

About this Series:
47-pages of teaching material
Perfect for ages 6 to 12
Designed for small churches with simplified teaching activities
Unlimited permission to share directly with volunteers or families in your church

Easy lesson preparation so you can focus on relationships

Adaptable to any Bible translation. Memory verse posters included for NIV, KJV, ESV, NKJV, NLT, NiRV, and NRSV. 

 
View full details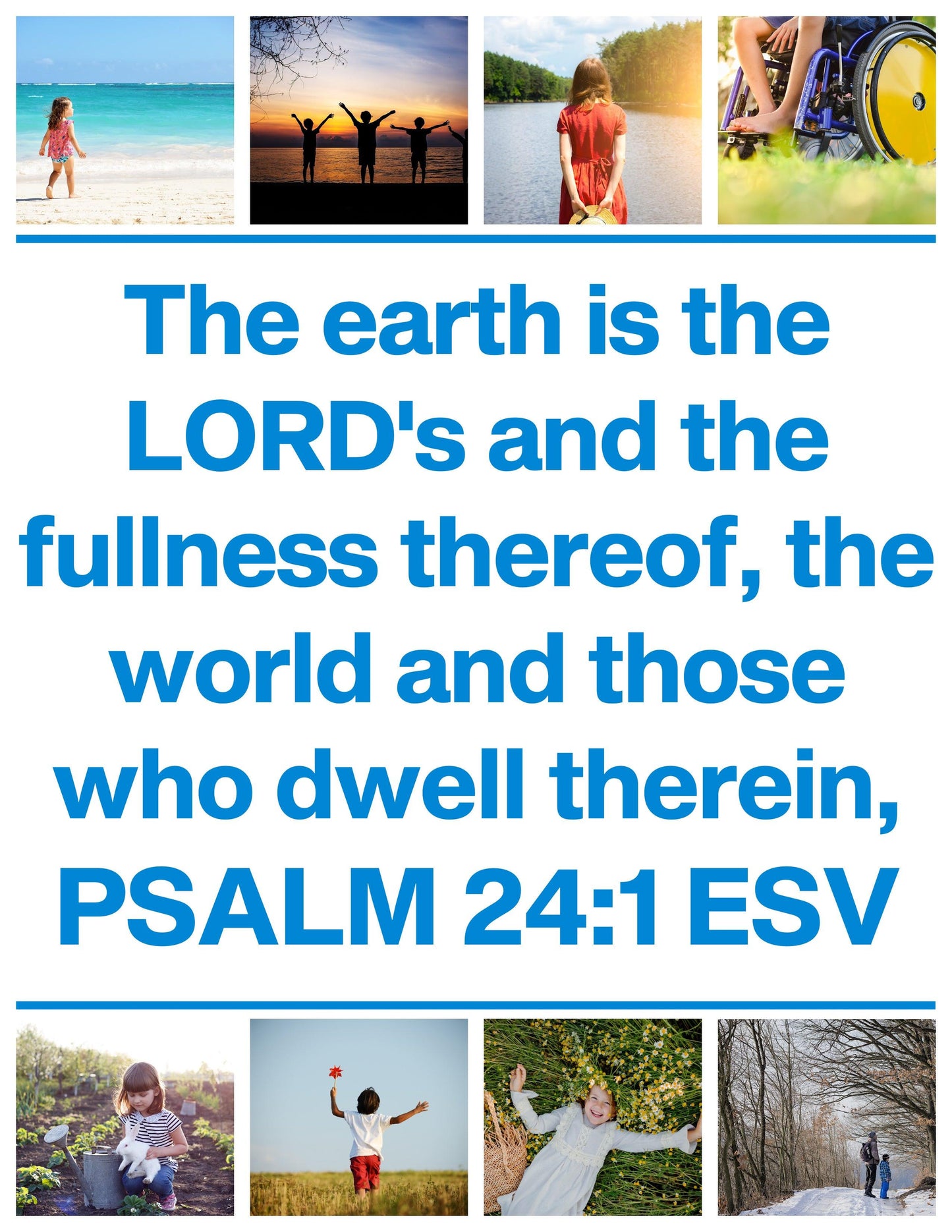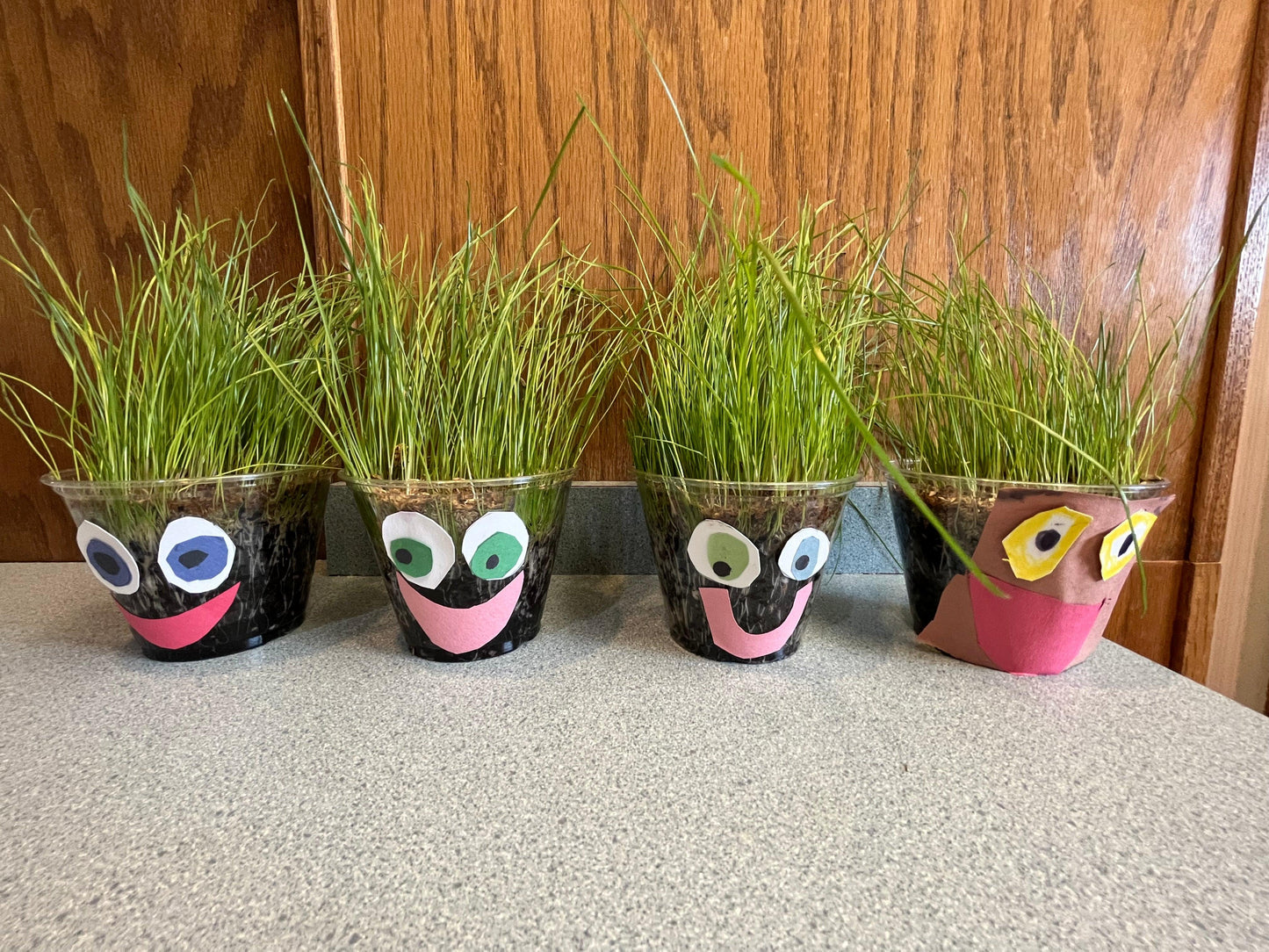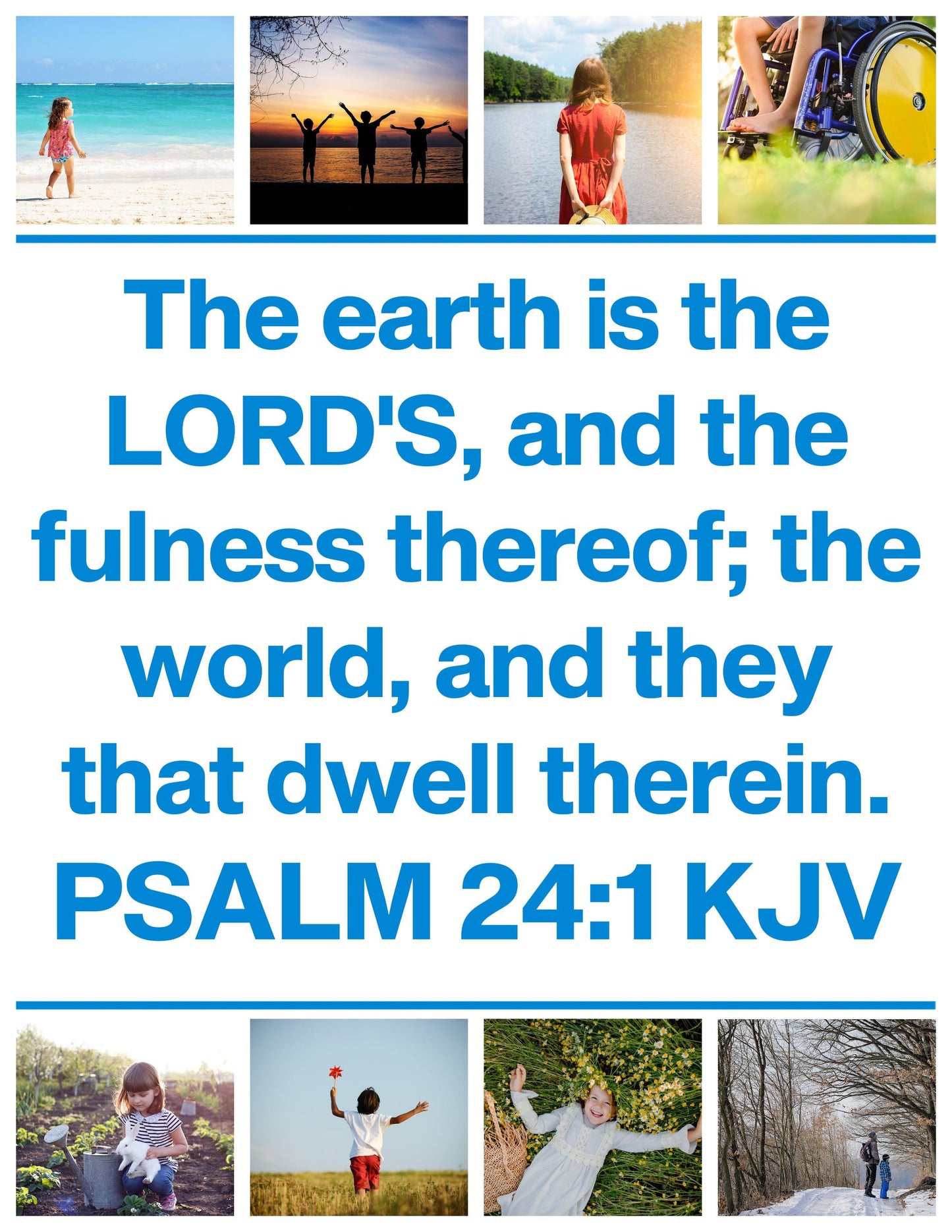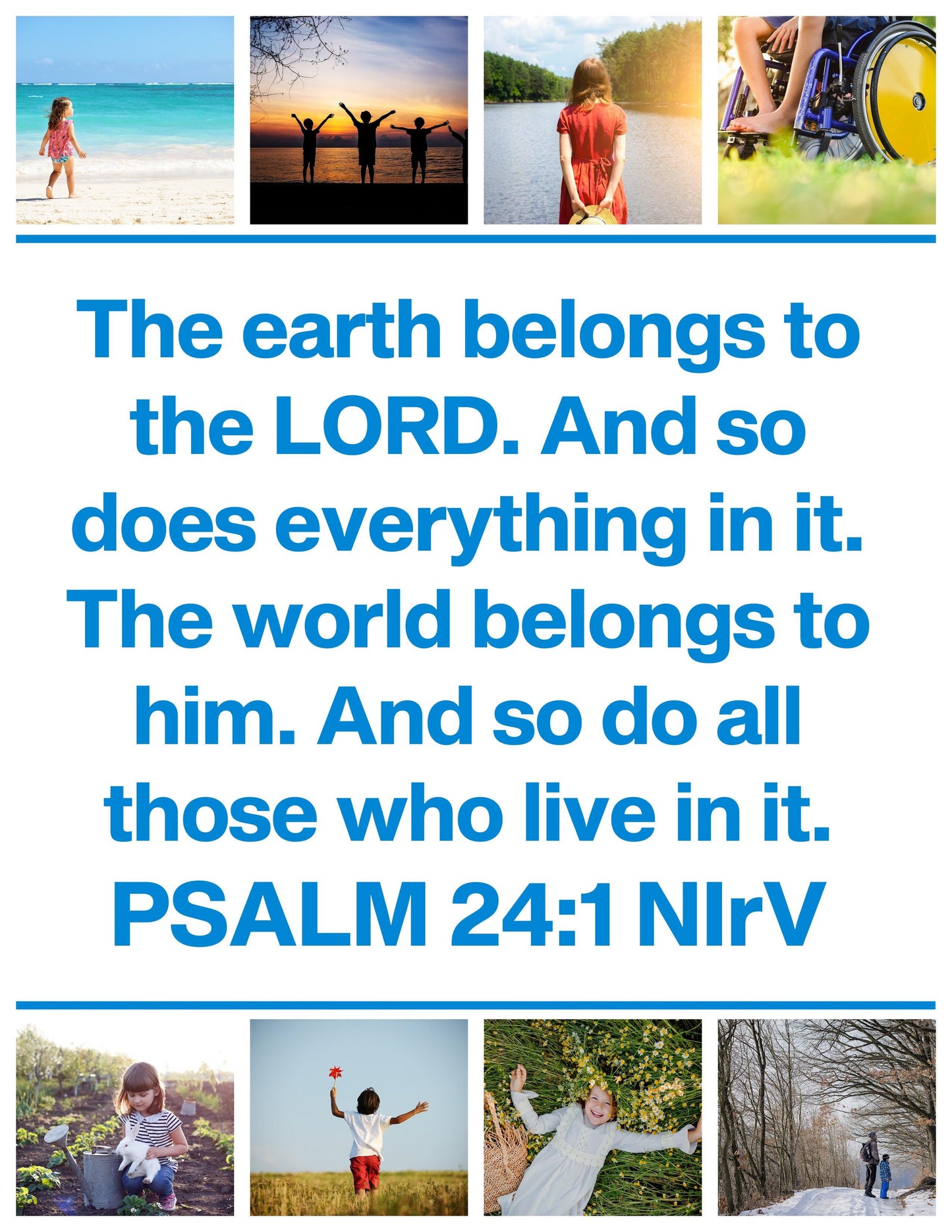 New & Popular Children's Ministry Curriculum