Regular price
Sale price
$0
Unit price
per
Sale
Unavailable
⌛ {timer} ⌛
DEAL ENDS SOON
We hope you enjoy these free coloring pages for kids preparing to go back to school. They offer simple prayers for God to bless the new school year. There are two traditional options and a new coloring sheet that shows virtual teachers.
INCLUDED IN THIS DIGITAL DOWNLOAD
3 original coloring pages in one PDF printable file

Teachers are heroes

First day of school
Prayer for school return

Full permission to print, copy, and share
ABOUT THIS COLORING BOOK
These original line art drawings were created by Mandy Groce for our partner website, Ministry-To-Children. If you enjoy her coloring sheets, there are many more Bible Coloring pages available for instant download in our store.
ABOUT THE SUNDAY SCHOOL STORE
Church budgets are tight. That's why our fresh digital curriculum is half the cost of stale printed material. Even when finances are limited, your teaching can make an eternal difference.
The Sunday School Store opened its virtual doors in April 2020 and has become the fastest growing resource provider for children's ministry. Our powerful new curriculum is making a difference in thousands of churches who value Biblical faithfulness and good stewardship of ministry budgets.
View full details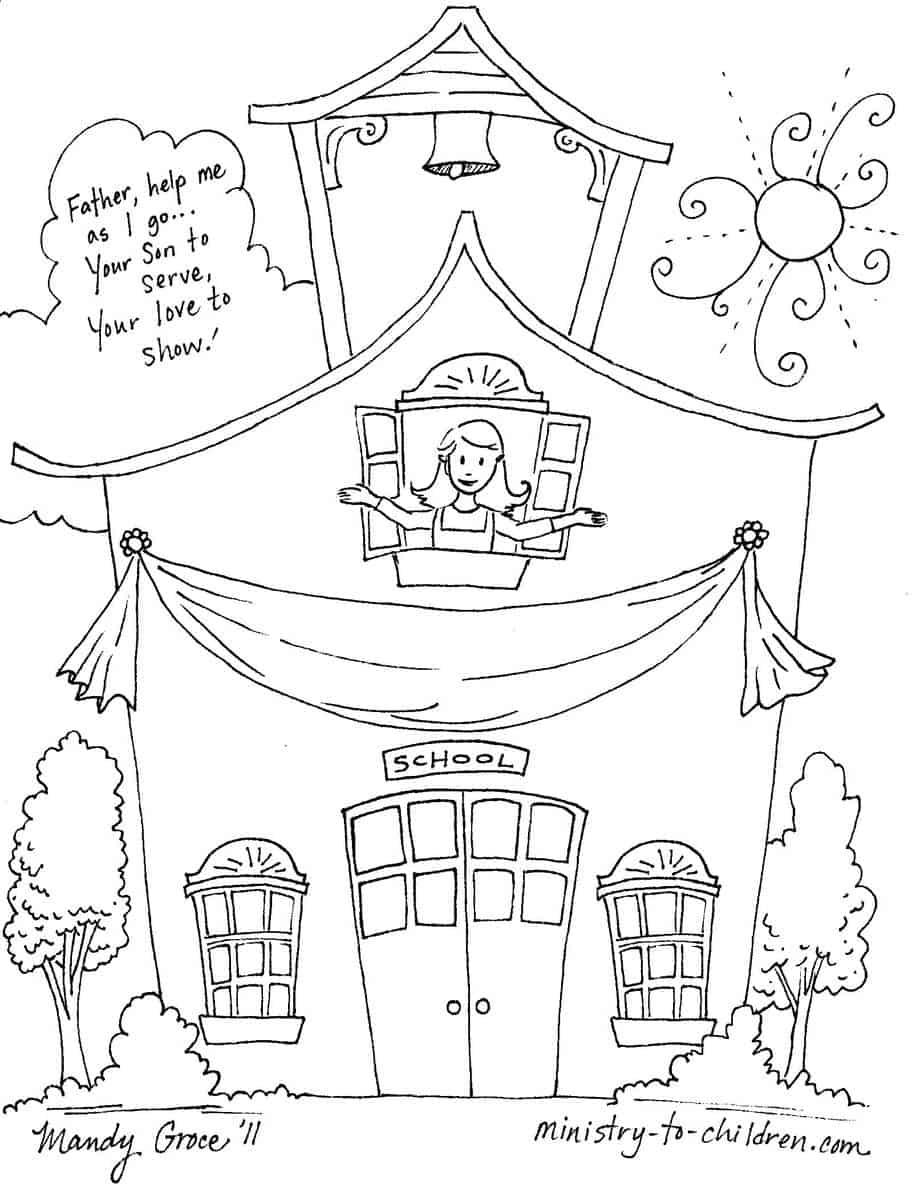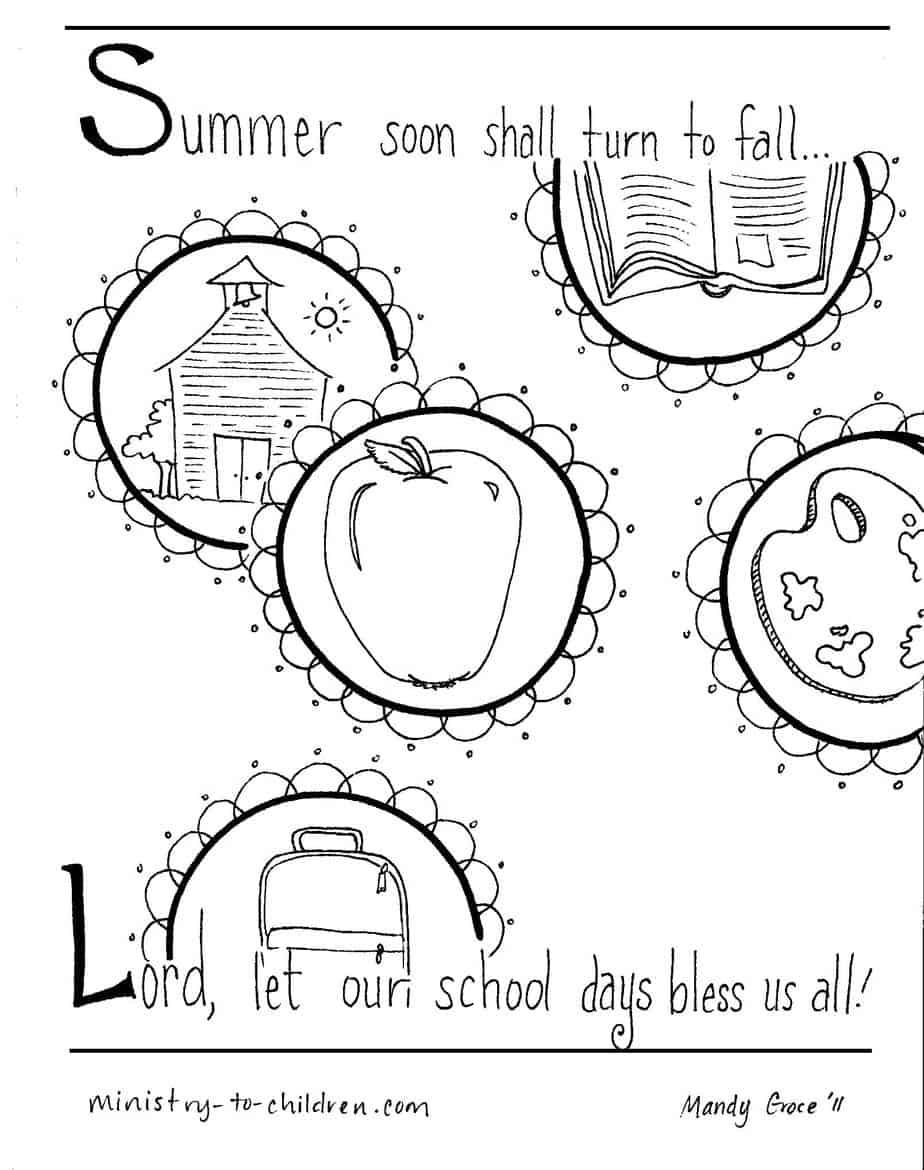 I am 76 and things aren't as easy for me as they were when I was 60. I need more simplified material for 1-12 year olds. My class is only a few minuets before the pastor has his sermon, so I need something for all those ages and with pictures.
Wonderful!!
We are a small church so we don't have alot of money for materials. finding your site with free lessons and coloring pages and activities has been a tremendous help for me. Thank You!!
We are a tiny church of 23 members. We only have 2 Grandchildren that attend sporadically when they are with the grandparents. As pastor, I want to connect with them as this is their only church involvement. So I needed free, and am pleased. I prepare a ziploc bag with a clipboard in it. I print the sheets, one for a 5-year-old and 1 for a 10-year-old. I am so grateful for the use of these. Thank you. Pastor Virginia
Back to School Coloring Pages
Perfect for our before and after school program.
Amazing Materials!
Thank you for these free materials we could use for our Sunday School and Extension Classes. God bless you more!
Wonderful
Thank you for providing these free resources. Sure do miss the other free lessons and resources but I understand. Blessings!
Great
Love they offer free product . It's been so helpful over the years. Thank you.
Back to school coloring pages.
Thank you for this source of materials. We are a small church and appreciate a source such as this. It was easy to download and worked well. God bless you for making this available.
Back To School Coloring Pages
This was really good colouring book which I shared with some parnets at Church which they found kept their kids occuppied at a busy time of the year.
New & Popular Children's Ministry Curriculum