Regular price
Sale price
$55
Unit price
per
Sale
Unavailable
⌛ {timer} ⌛
SALE ENDS SOON
The Bible is full of amazing people and amazing stories, but God is the real hero of every story. This 5-Week study will help kids trust in the faithfulness of God and his promise of salvation through Jesus Christ.
This curriculum is flexible enough to handle a wide range of age groups in even the smallest Sunday school. We have included "more than enough" with each lesson to help you adapt to every teaching situation. Use what you can to teach the main idea, even if your class time does not allow for all activities.
See unit two of this curriculum with 5 new Bible heroes
Learn more about the curriculum author, Tara Tegard.
ABOUT THIS CURRICULUM
Perfect for ages 5 to 12
Designed for small churches
Instant digital download
Flexible teaching activities
Includes easy-print PDF format
Unlimited permission to share directly with volunteers or families in your church
Scripture references are from the ESV and NLT.
EACH LESSON INCLUDES
Lesson plans adapted for 3 age groupings (PreK - K, 1st-3rd, 4th-6th)

Memory verse activity
Age-appropriate learning activities: craft, skit, or games
Coloring sheet
Parent take home sheet
5-WEEK OVERIVEW
Lesson #1 God Our Keeper
Scripture: Psalm 121
Key Point: While the Bible is full of amazing people and amazing stories, God is the real hero of every story.
Lesson #2 Moses the Silver Tongue
Scripture: Exodus excerpts, Acts 7:17-44
Key Point: God will use our weaknesses and fears to glorify Him.
Lesson #3 Deborah the Powerful Poet
Scripture: Judges 2:16-23, Judges 4-5,1 Corinthians 15:57
Key Point: We can boldly praise and serve God, and encourage others to do the same.
Lesson #4: David the Underdog
Scripture: 1 Samuel 16-17, Ephesians 6:10-18
Key Point: We can trust God to fight for us.
Lesson #5: Ruth the Faithful Friend
Scripture: Ruth exerts, Deut 25:5-10, John 15:12-15
Key point: We can be faithful friends, as Jesus is faithful to us.
View full details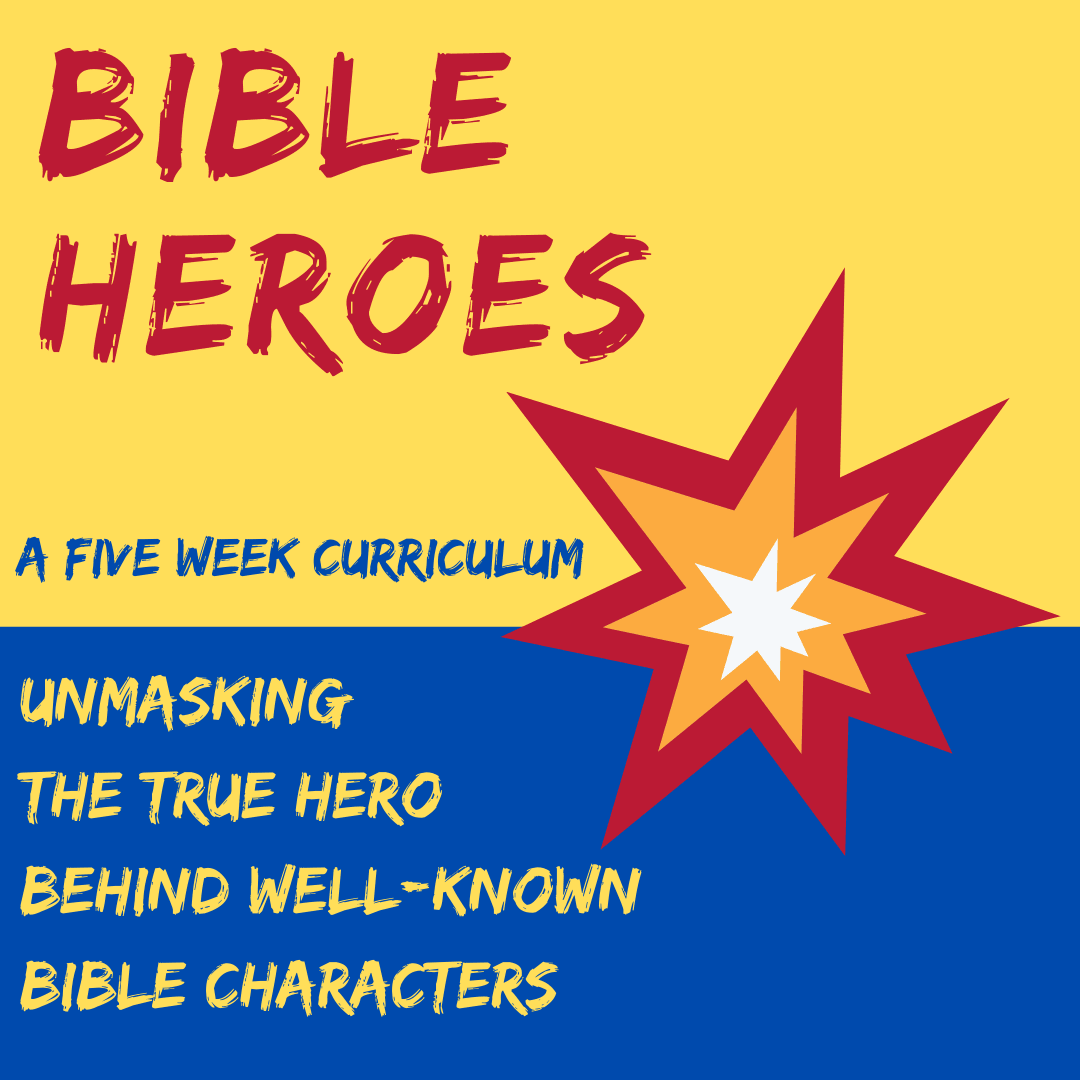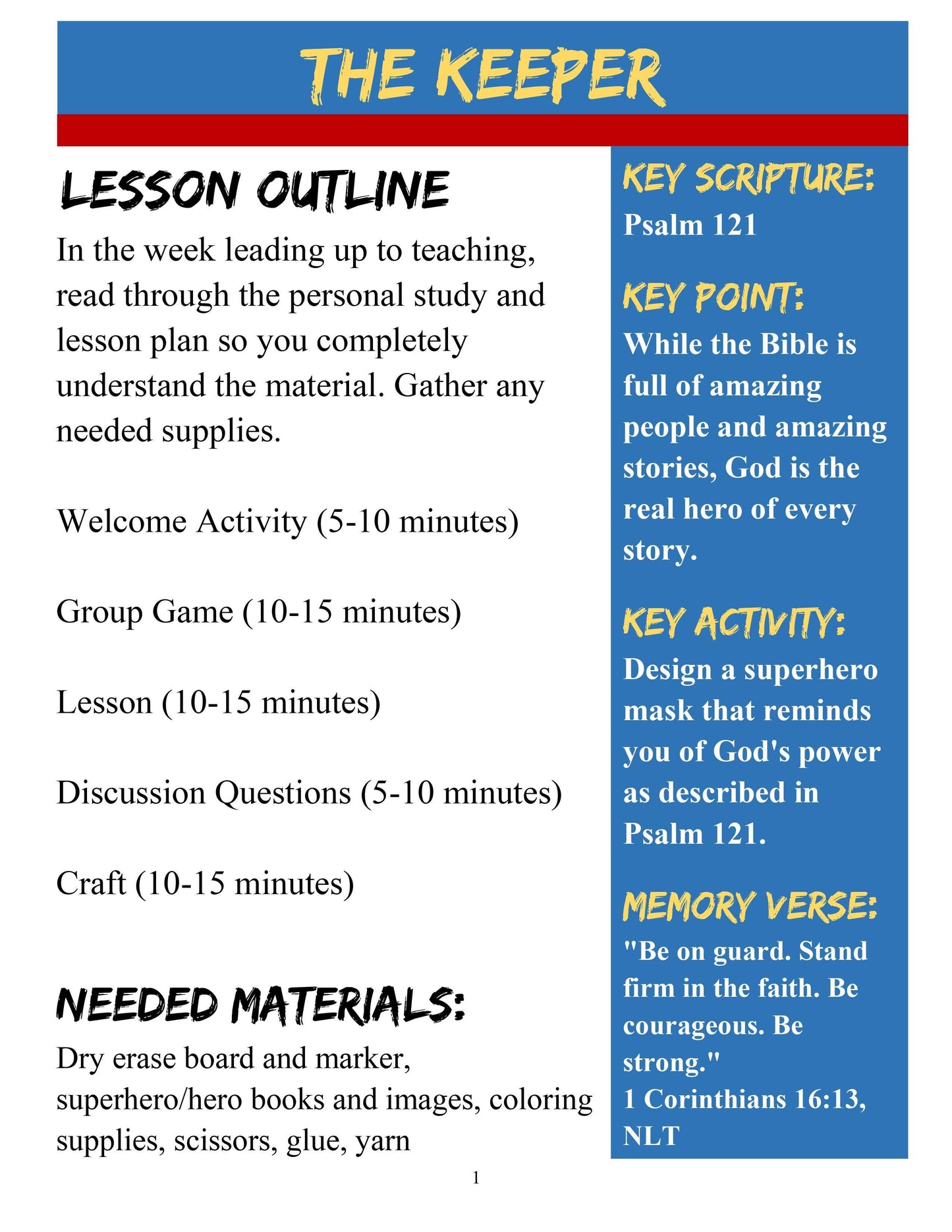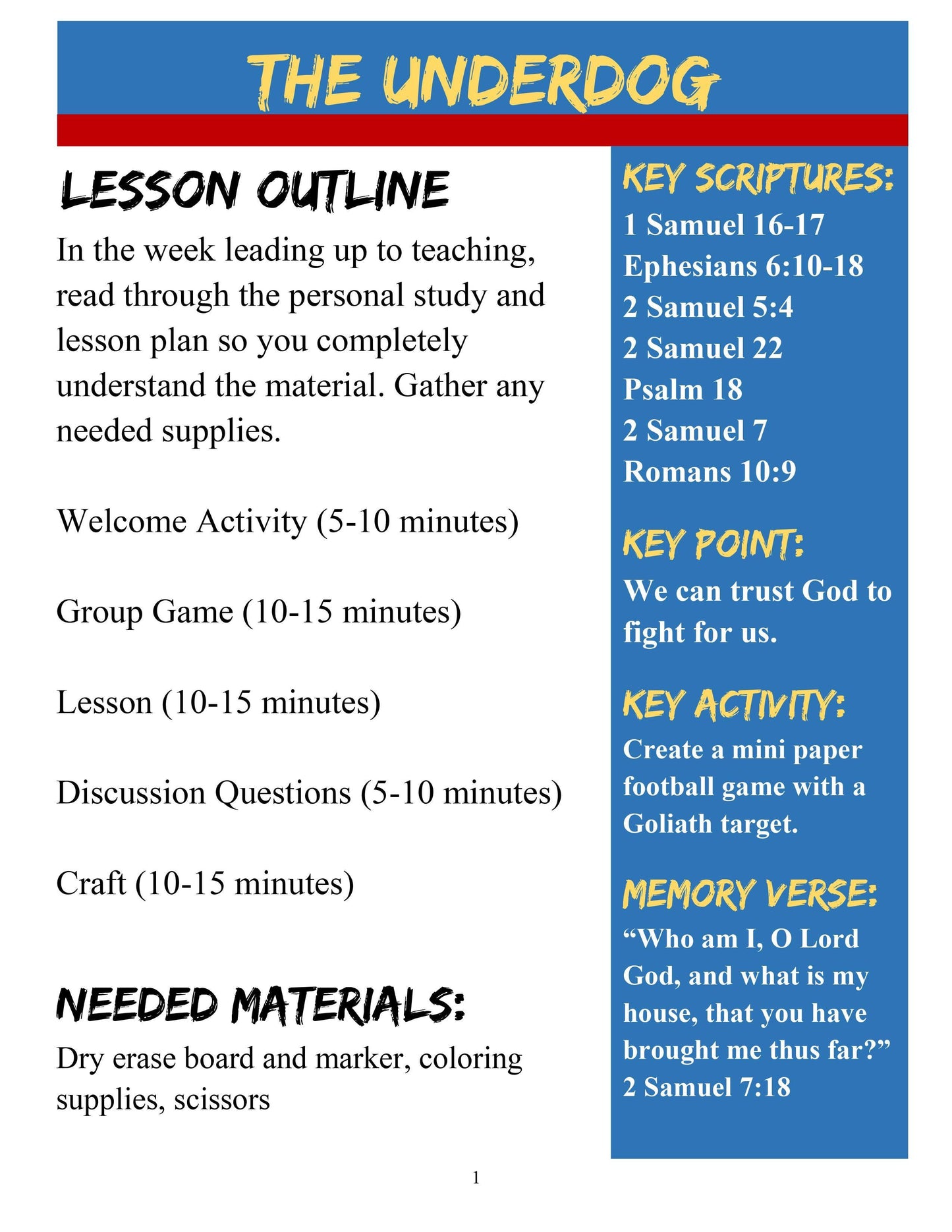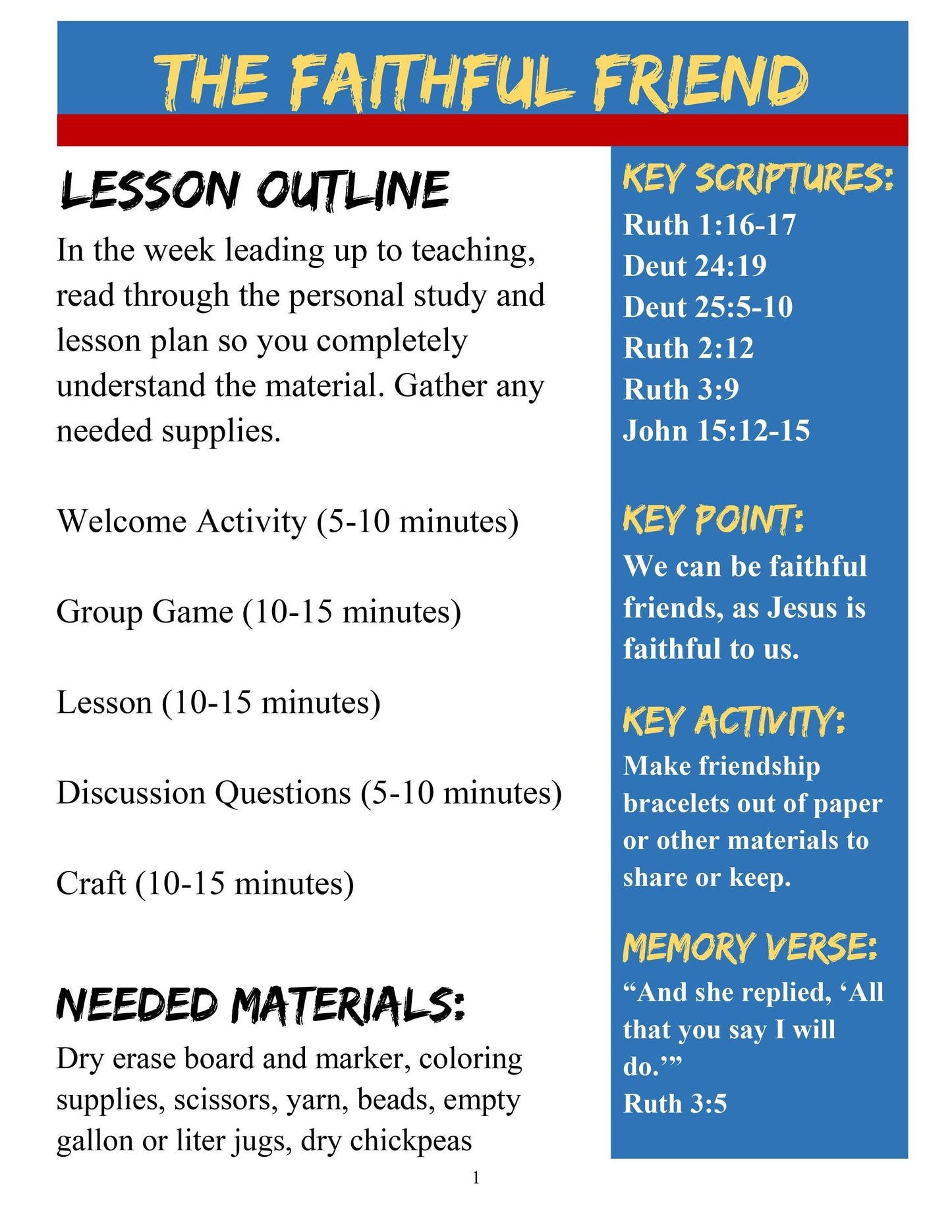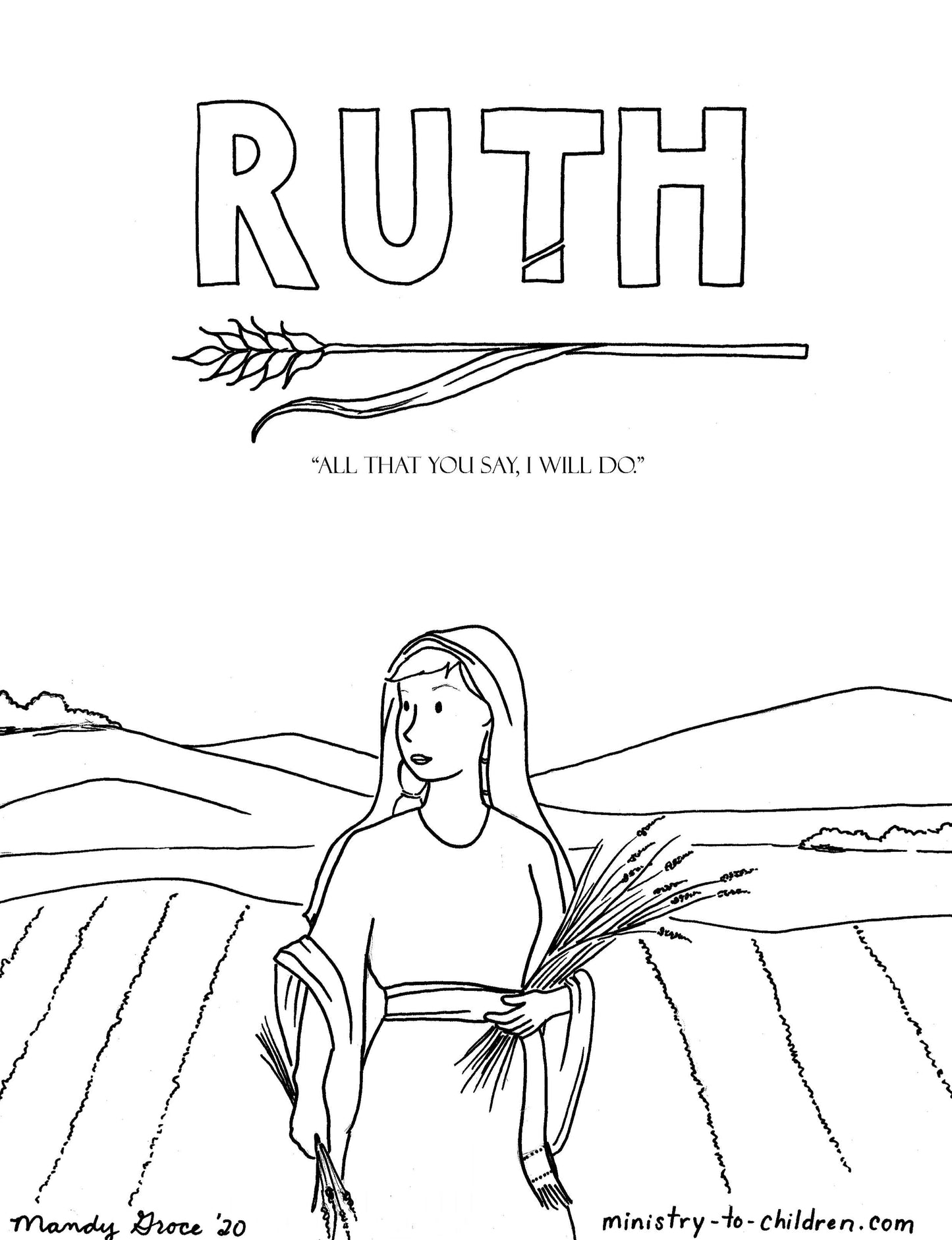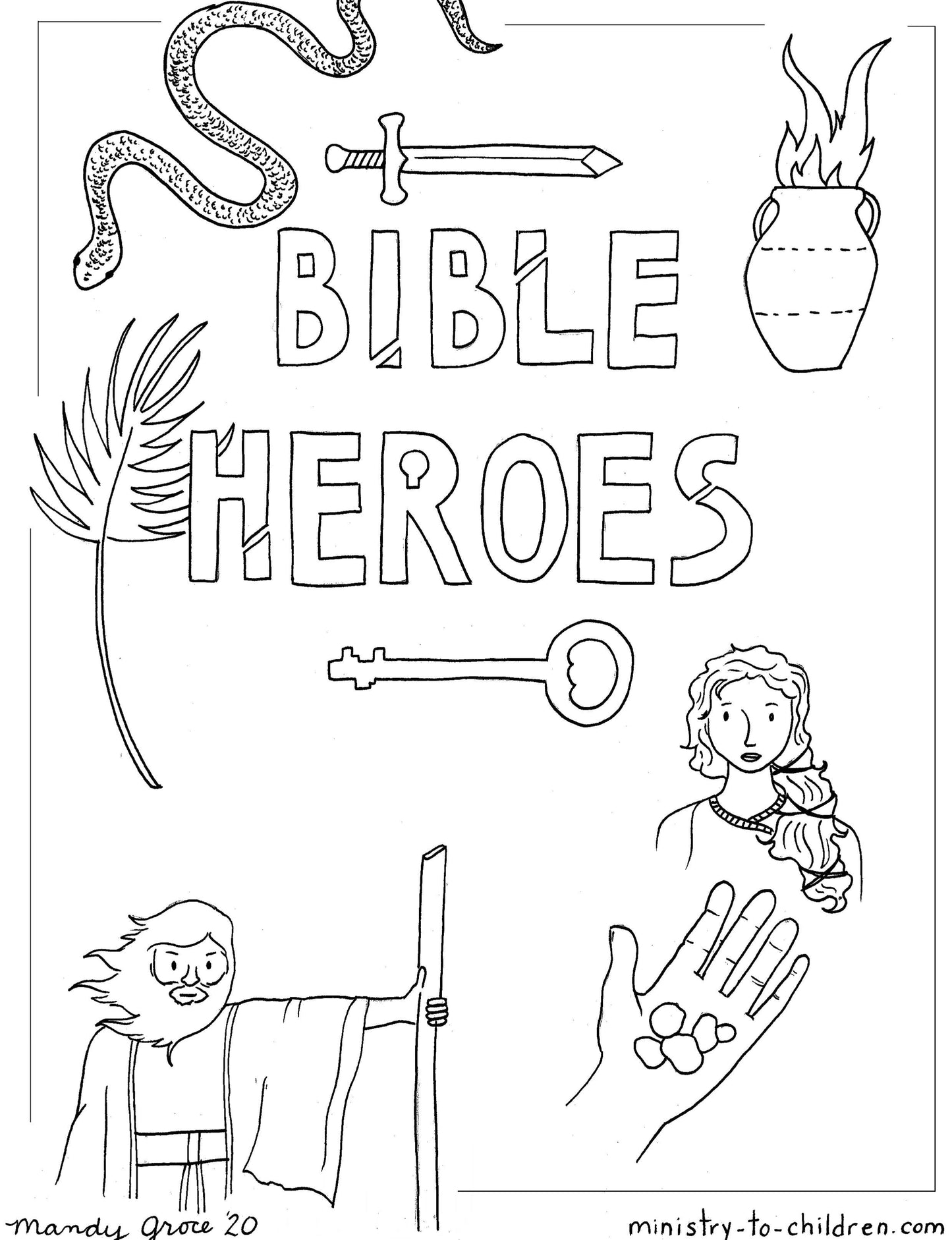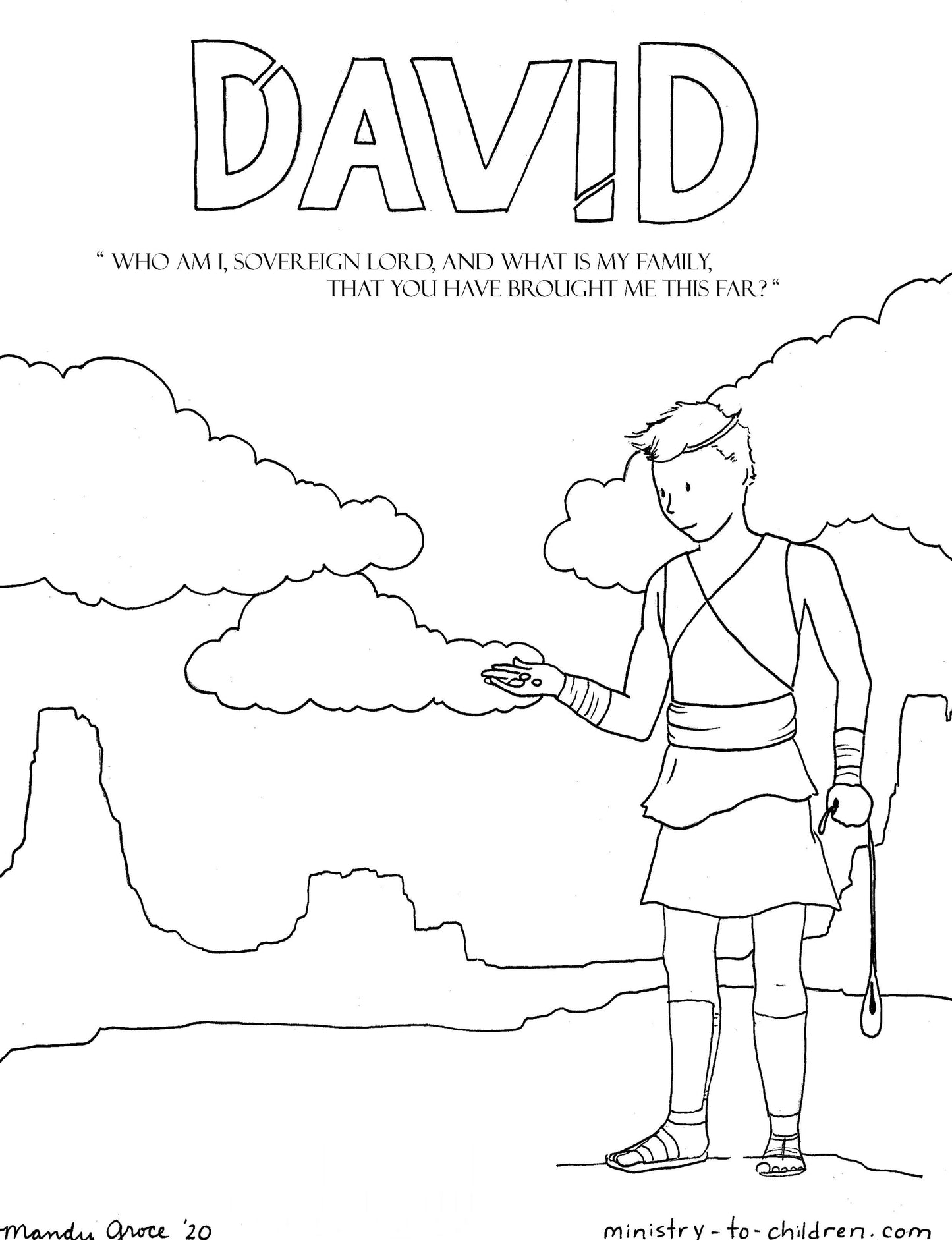 Loved it!
We really enjoyed this lesson series. The content was Biblical, but yet had items that were engaging to the children. I personally like how the author let you structure the lesson the way you wanted instead of spelling out exactly what to say. The study was good and let me personalize the lesson
Child of God
The children ministry in our church has largely been blessed with the teachings / lessons we have gotten so far.
You have laid all messages in a very unique way, having readings, video's, songs and colouring images. We're grateful
New & Popular Children's Ministry Curriculum