Limited Time Only ⏰ This lesson is included in the Print & Teach ⏩ Curriculum Bundle Deal. For less than $1 per week, download a comprehensive library of Bible teaching for kids.

CLICK HERE to See the DEAL
Regular price
$15
Sale price
$7.99
Unit price
per
Sale
Unavailable
⌛ {timer} ⌛
DEAL ENDS SOON
Format 📩 Instant PDF Download

🚸 Ages 6-12 Years Old
Some decisions should seem obvious, yet we don't always opt for the glorious blessings God offers us. Life or death? Good or evil? This lesson encourages students to make wise choices about life and loving the Lord. Our choices have important consequences! Consider the words of Deuteronomy 30 as they relate to everyday decisions and the importance of accepting God's gift of salvation through Jesus Christ our Lord.
When discussing decisions, we can sometimes be tempted to focus a little too much on our own power and place. We might act like we have something great when it comes to accepting the gift of God's grace, but it's Jesus who did the heavy lifting! This message emphasizes the beauty of how God is in control. He loves us and has chosen us no matter what. We can still turn away from that love and choose not to serve and follow Him, but why would we reject such amazing grace?
Passage: Deuteronomy 30:15-20 
Target Audience: Kindergarten-6th grade
Materials Needed: Construction paper; paper plates; brad fasteners; small containers; glue; markers or crayons; items that could be used in decision making (choices of varied items); tape; scissors; decorative supplies; Bibles. Object lesson props can include items representing choices; sports-related elements (if using the sports theme).
More Resources Online
Easy-Prep Bible Lesson
Target Age: elementary school, adaptable for K-6th grades
Translation: choose NIV, ESV or KJV
Stand-alone lesson plan
18-pages of teaching material
Instant digital download
Flexible teaching plan for mixed age groups
Ideal for Kids' Church or Sunday School (45-60 minutes teaching time)
Attention Keeping Activities
Object Lesson with video demonstration

Game Suggestions
Easy To Follow Teaching Plan
Craft Ideas with video demonstration 
Coloring Page
Word Find Worksheet
Memory Verse Poster
Secure Purchase & Money Back Guarantee
Every purchase from the Sunday School Store comes with a 100% money-back guarantee. If you're not happy for any reason, just contact support and we will make it right. Our checkout process has the most advanced security. Customers can pay with credit card or PayPal. Simply choose your payment method during the checkout process.  
View full details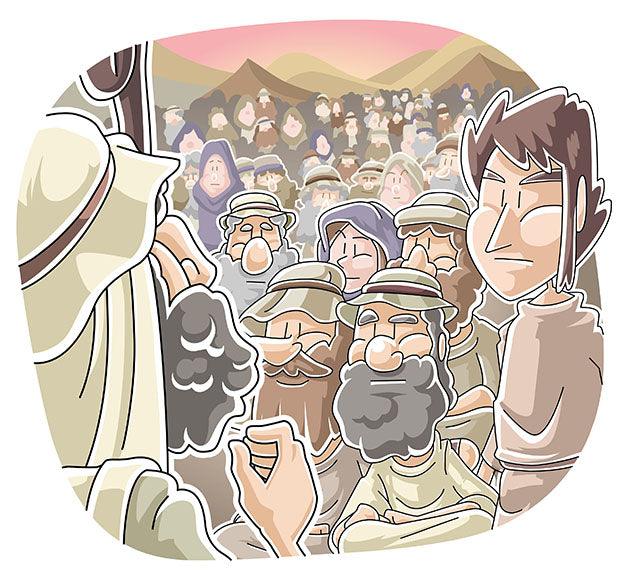 Great Product
Good source of class material