Regular price
Sale price
$65
Unit price
per
Sale
Unavailable
⌛ {timer} ⌛
DEAL ENDS SOON
📩 Instant PDF Download
🚸 Ages 6-12 Years Old
Kids today are under stress like never before and constant anxiety has become a fact of life. Children need practical help to overcome those feelings while looking to God in times of distress.
That's why we created the "Fidgets of Faith: 6-Week Sunday School Curriculum." Fidgets of Faith is a Sunday School curriculum designed to help children learn how to trust in God while facing anxiety. Based on popular fidget toys, this series of lessons will keep their attention, get them deep into the Bible, and help them personally connect with Jesus Christ.
The theme verse for this series is Psalm 62:1-2, "For God alone my soul waits in silence; from him comes my salvation. He alone is my rock and my salvation my fortress; I shall not be greatly shaken."
Kids will love this fun lesson series. More importantly, they will learn to overcome anxiety by looking to Jesus Christ. That's a lesson that will serve them long after the fidget toys are forgotten.
Click here to download the free sample lesson from this series.
Fidgets of Faith: 6-Week Curriculum Overview
Fidget toy object lessons keep kids attention and prepare them for the Bible content.

Pop-Its: Jesus leaves impressions on our hearts.
Luke 8:40-48 - Woman healed when she touched Jesus clothes
Peas in a Pod- Believers need each other to strengthen each other.
Ruth 1:1-18 - Ruth and Naomi
Squeezey Putty: God molds us to be like Jesus
Jeremiah 18:1-6 Potter and Clay
Stress Ball: We Can Overcome Anxiety Through Faith in Jesus
Mark 14:32-42 - Jesus prays in the Garden of Gethsemane
Fidget Spinner: We Can Rest In Jesus' Presence
Luke 10:38-42 - Mary and Martha
Flipping Bike Chain Rings: The Holy Spirit Helps Us Stand Firm
Romans 7:15-20 (1 Kings 18:20-34) So Ahab and Elijah at Mount Carmel
Bible Lessons Include

Large group Bible lesson plan
Small group discussion questions and prayer
Memory verse activity
Printable Bible activity worksheets
Full color memory verse poster
Multiple age-appropriate learning activities
Parent take home review sheets

Perfect for Children's Ministry or Sunday School

Use this Bible study series on overcoming anxiety in your children's ministry, kids church, or Sunday School. Our curriculum includes everything you need to keep the children's attention, get them into God's Word, and help them grow in their personal relationship with Jesus Christ.
111 pages of teaching material
perfect for children aged 6 to 12 (Kindergarten to 6th grade)
designed for small churches
instant digital download
flexible teaching activities designed for elementary aged students
includes easy-print PDF format
includes access to easy-edit Microsoft Word files via Google drive link after purchase.
unlimited permission to share directly with volunteers or families in your church
ESV translation included, but adaptable to any Bible version, see alternate Bible verse posters and word docs you can edit via Google drive link after purchase.
Teach Kids to Overcome Anxiety through Faith in Jesus Christ
If your kids are struggling with anxiety, the Fidgets of Faith curriculum is here to help! This fun and engaging children's ministry resource is full of lessons and activities that will help kids understand and overcome their fears. With Fidgets of Faith, your kids will learn how to put their trust in God and find peace in His presence. 
View full details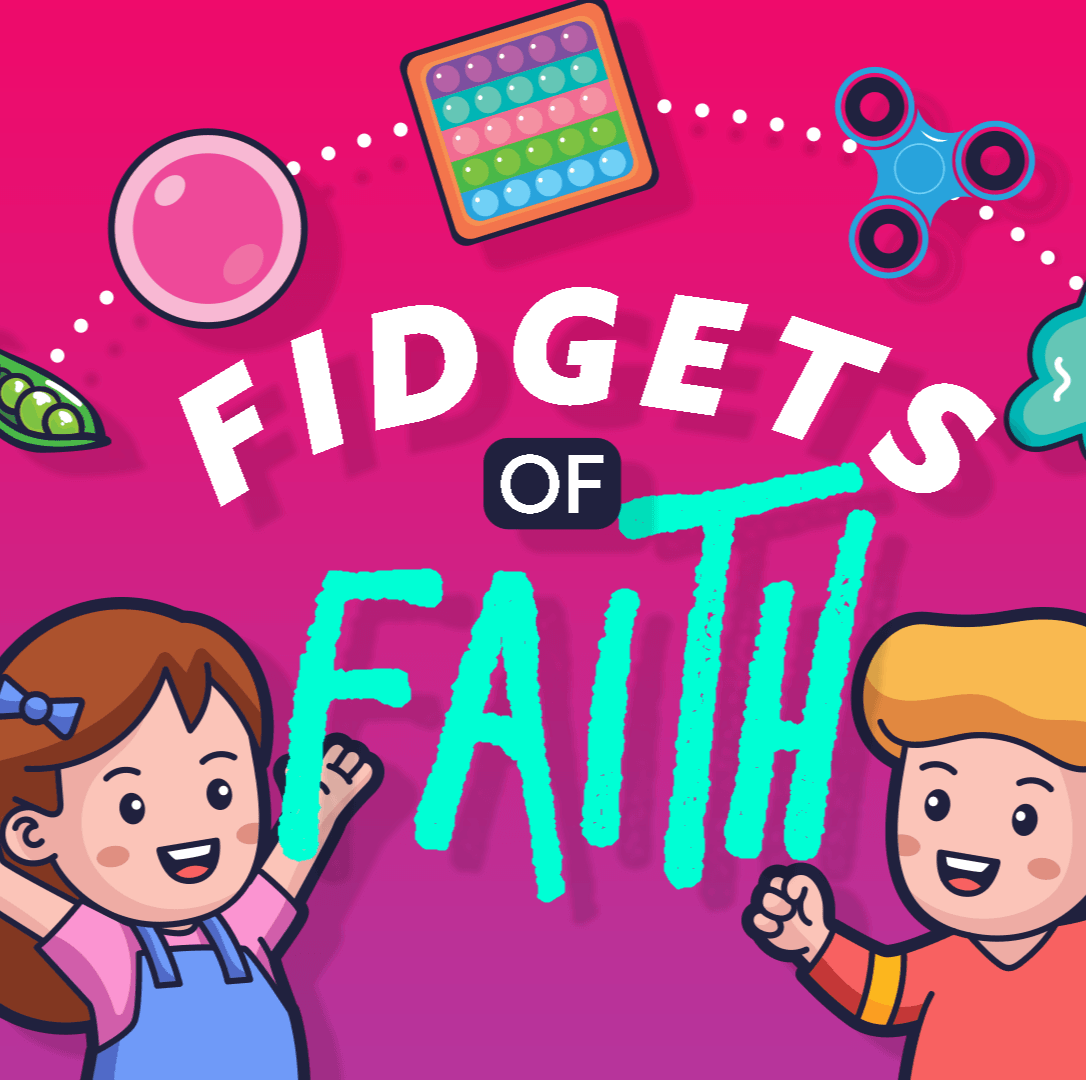 Fidgets of Faith lessons are wonderful
The "Fidgets" lesson is great. Easily adaptable to several age groups. Any experienced teacher can pick it up and "run" with it. You can use it as an emergency backup anytime a teacher is absent. Or make it a planned unit.
New & Popular Children's Ministry Curriculum