Limited Time Only ⏰ This lesson is included in the Print & Teach ⏩ Curriculum Bundle Deal. For less than $1 per week, download a comprehensive library of Bible teaching for kids.

CLICK HERE to See the DEAL
Regular price
$15
Sale price
$7.99
Unit price
per
Sale
Unavailable
⌛ {timer} ⌛
SALE ENDS SOON
Format 📩 Instant PDF Download
🚸 Ages 6-12 Years Old
This lesson reminds students that God wants ALL of us to be part of His family and loves us dearly! The story of Peter and Cornelius is a wonderful picture of how Christ died for all people. The subsequent speech by Peter (featured in this section) assures us that everyone is loved by God and can receive salvation from Christ.  We might have favorite friends or cliques, but God considers us all His children and wants us to know Him. No matter who we are, everyone is invited to be in His Heavenly kingdom!
We might sometimes think that we have to be a certain way or say or do special things in order to be chosen by God. We see in His Word these beautiful promises reminding us that God wants everyone to be His! He chooses all of us, and we can share that wonderful news with others, just as Peter did. 
Bible Passage: Acts 10:34-43
Target Audience: Kindergarten-6th grade (better geared to older grades)
Materials Needed: Construction paper, markers, stickers, scissors, tape/glue, paper bags, paper bags, animal crackers, invitations, pipe cleaners, decorations (all optional, depending which activities you choose to use). Object lesson props can include invitations (birthday party invitation of some sort).
More Teaching Resources Online
Easy-Prep Bible Lesson
Target Age: elementary school, adaptable for K-6th grades
Translation: choose NIV, ESV or KJV
Stand-alone lesson plan
18-pages of teaching material
Instant digital download
Flexible teaching plan for mixed age groups
Ideal for Kids' Church or Sunday School (45-60 minutes teaching time)
Attention Keeping Activities
Object Lesson with video demonstration

Game Suggestions
Easy To Follow Teaching Plan
Craft Ideas with video demonstration 
Coloring Page
Word Find Worksheet
Memory Verse Poster
Secure Purchase & Money Back Guarantee
Every purchase from the Sunday School Store comes with a 100% money-back guarantee. If you're not happy for any reason, just contact support and we will make it right. Our checkout process has the most advanced security. Customers can pay with credit card, PayPal, or mail a physical check from their church. Simply choose your payment method during the checkout process. 
More Bible Lessons for Kids from Acts 10 and Peter's Vision
View full details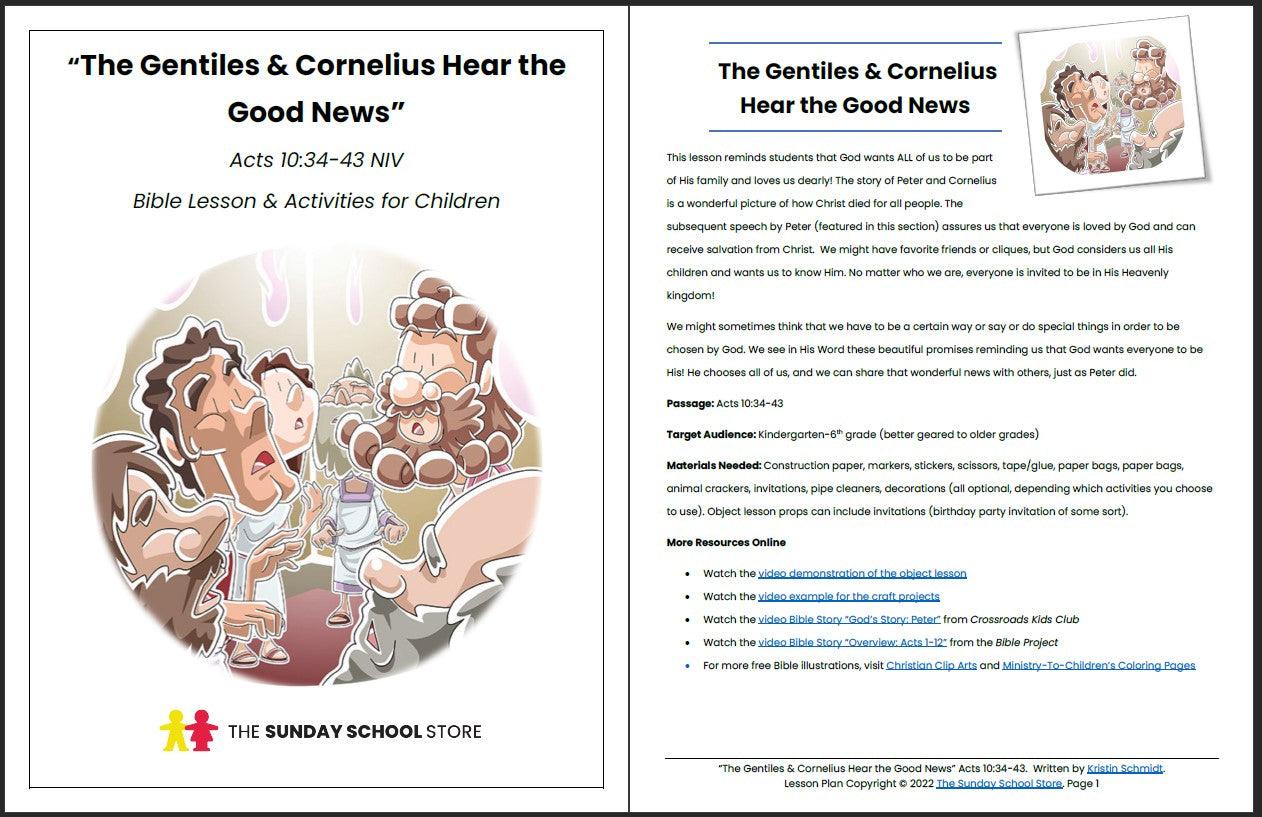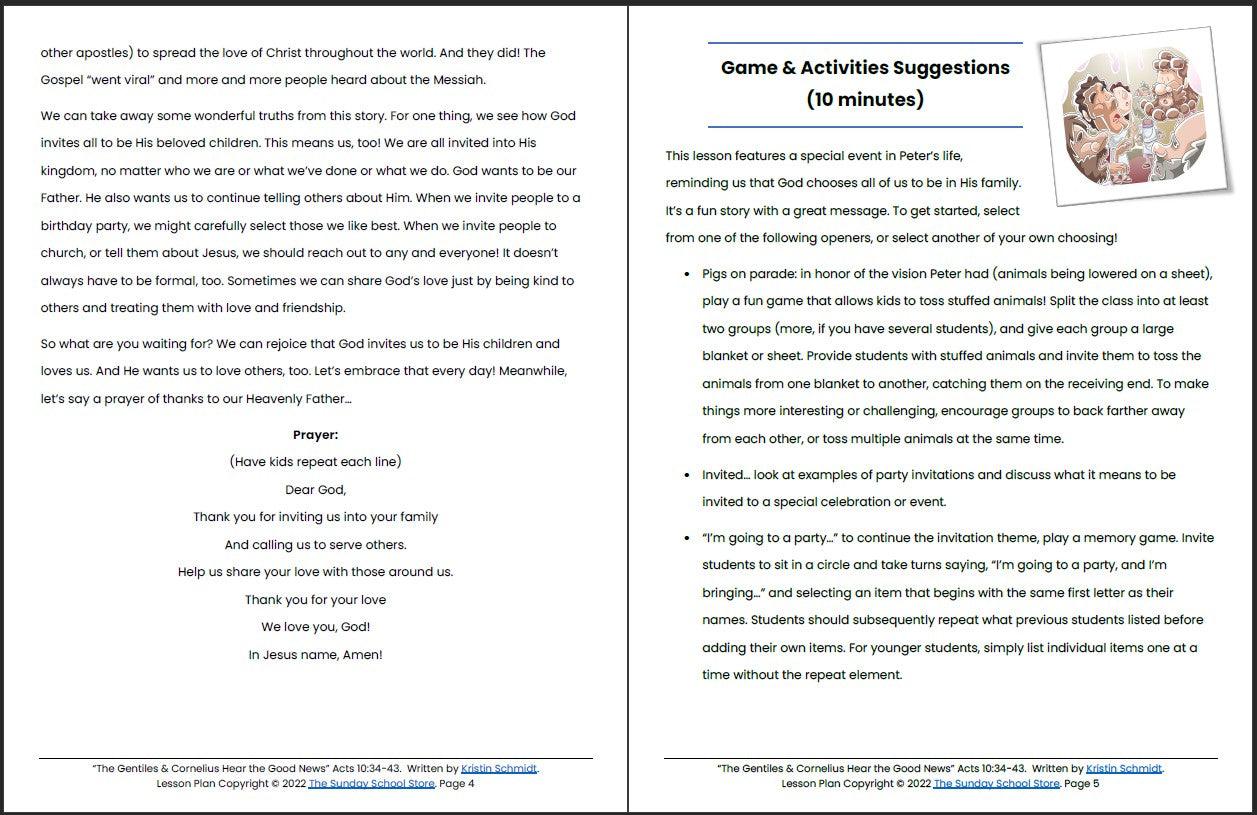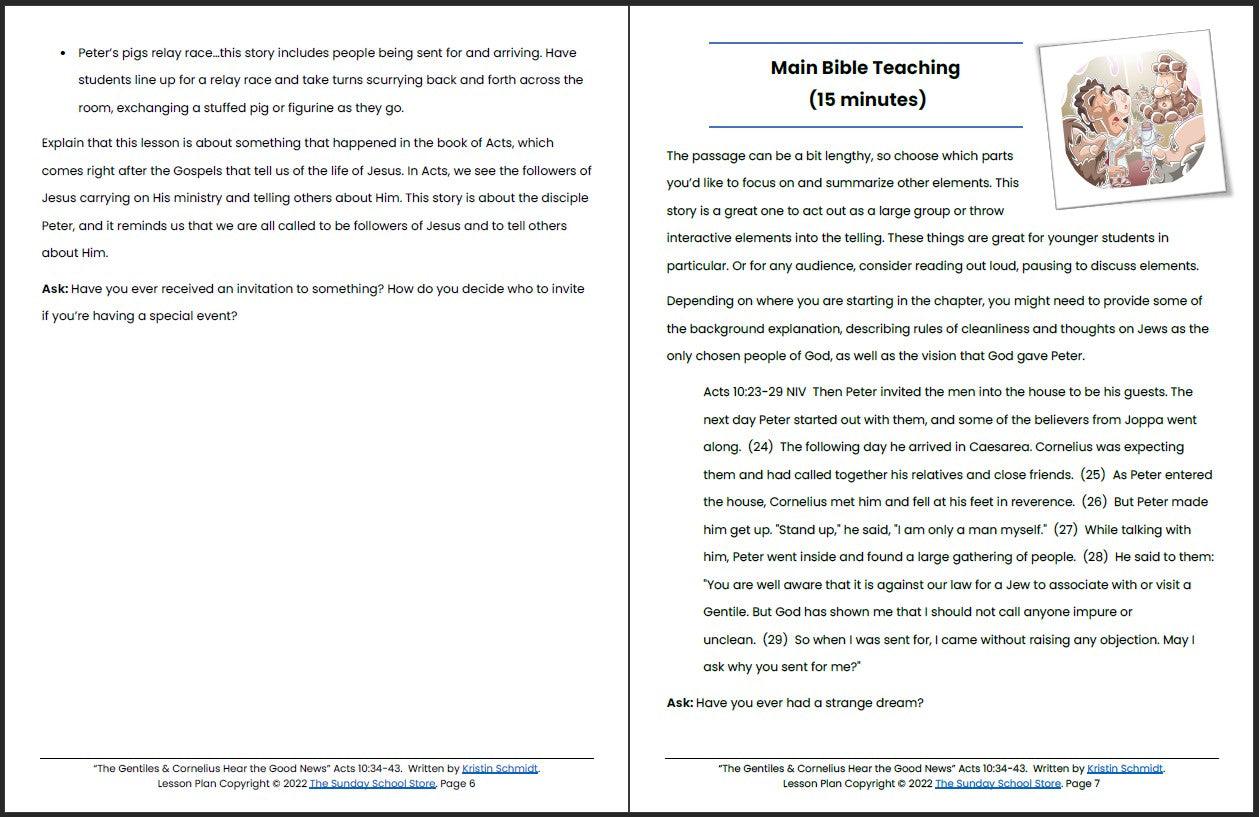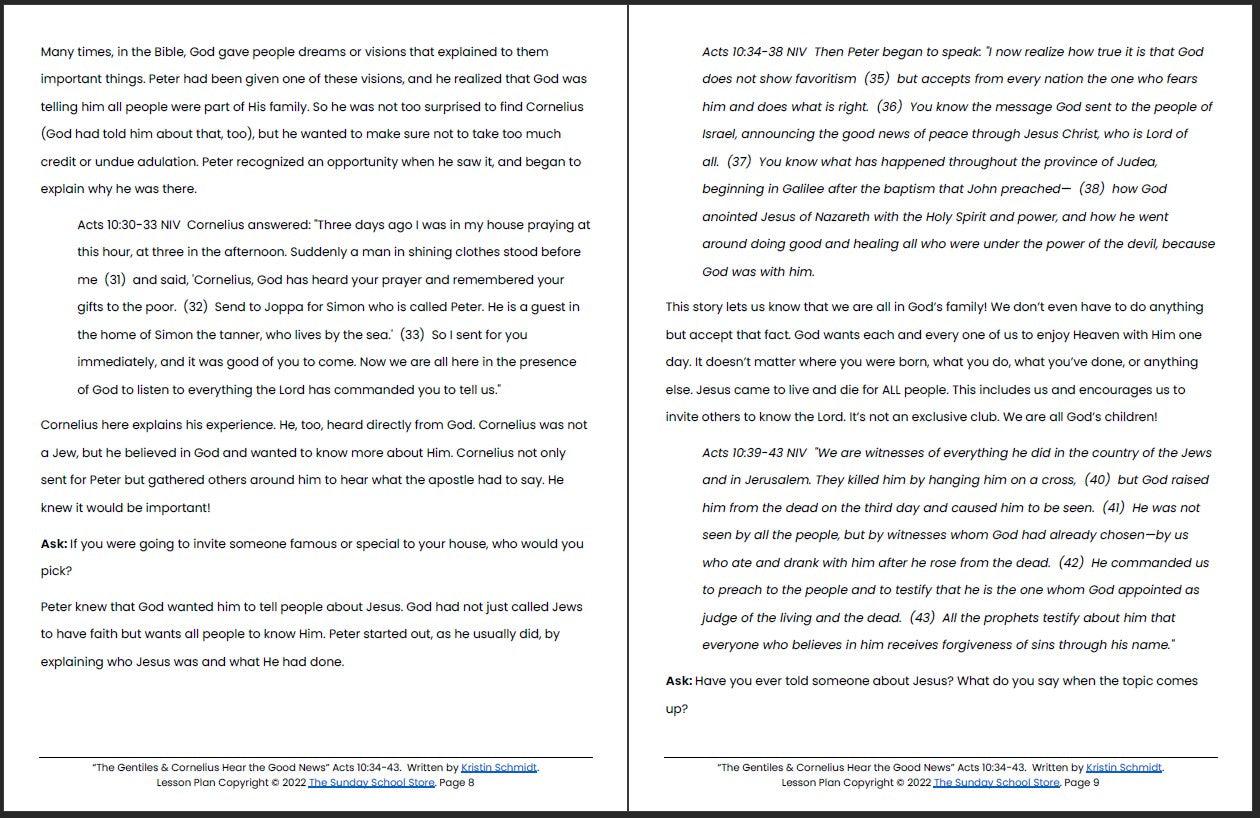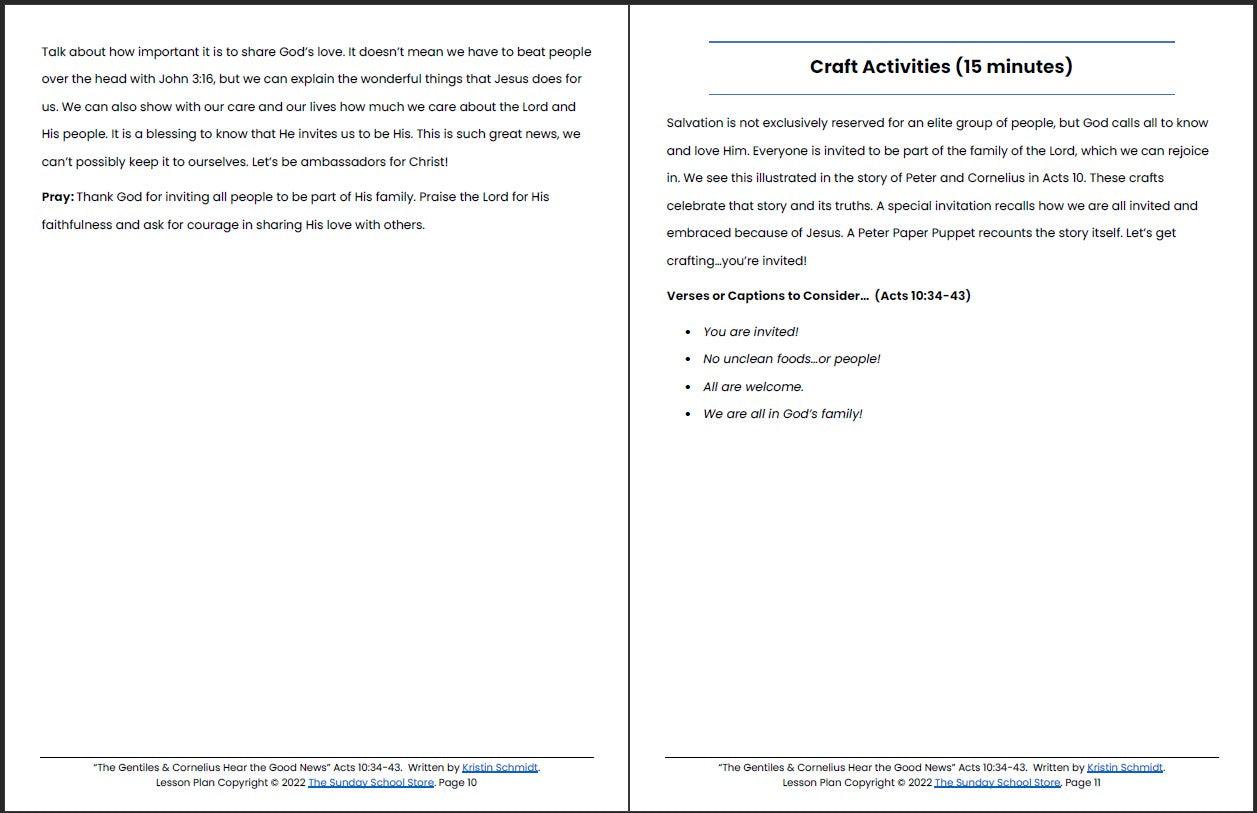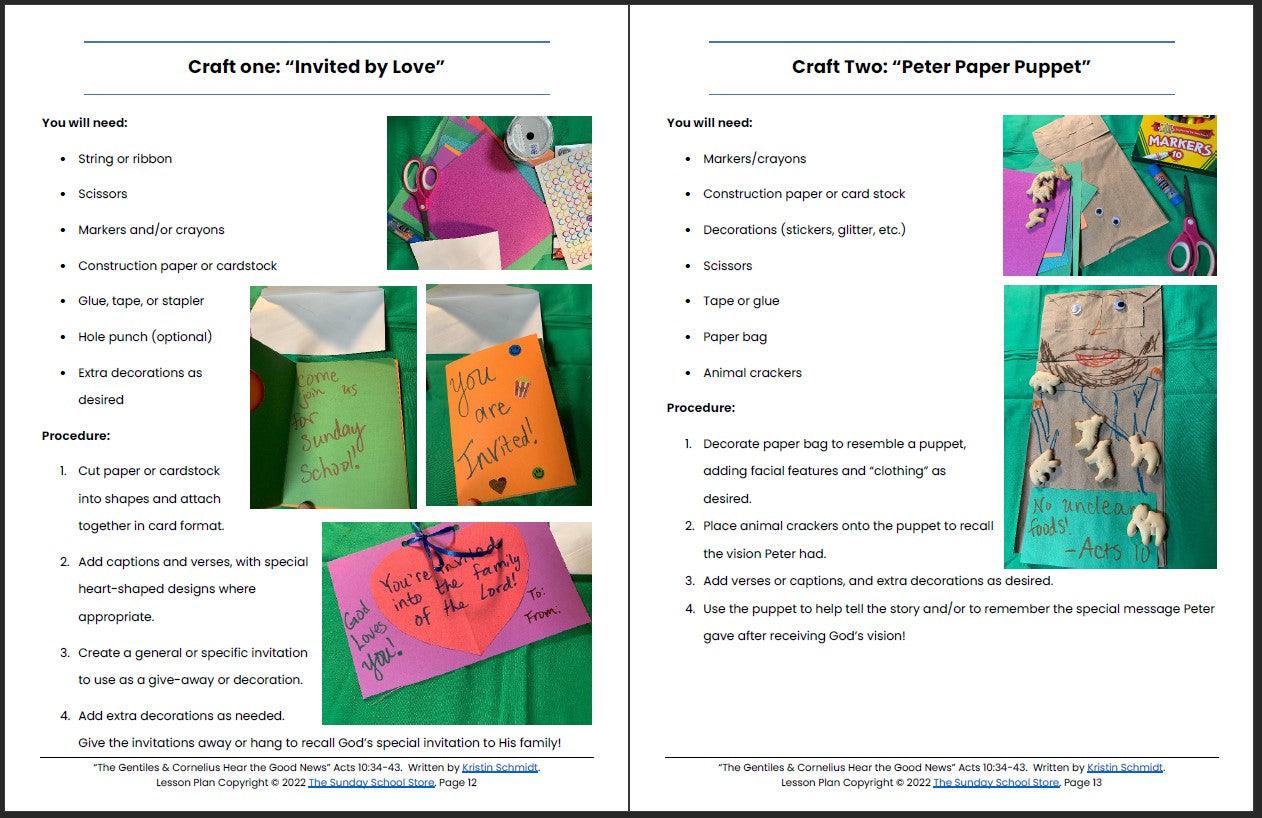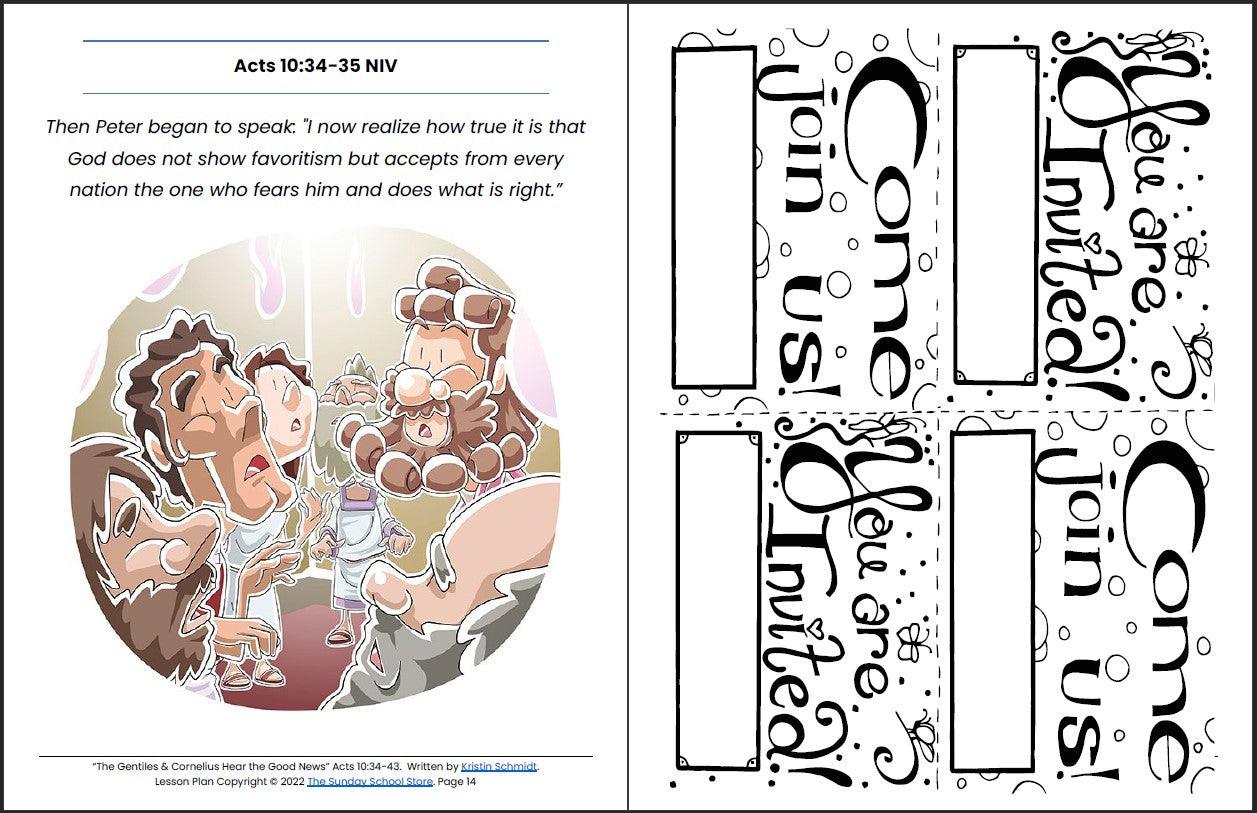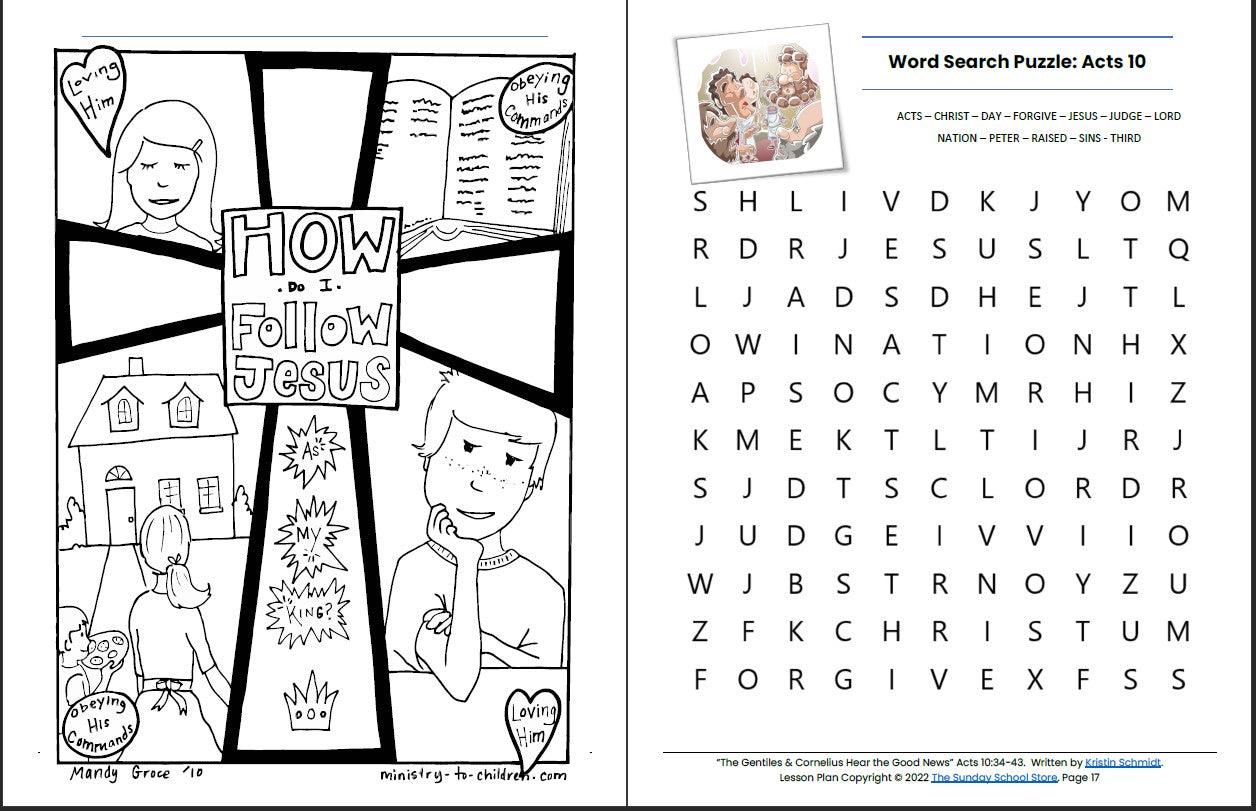 The Gentiles & Cornelius Hear the Good News (Acts 10:34-43) Printable Bible Lesson & Sunday School Activities
I cannot find this in my downloads so cannot give it a review. I'm sorry, but do thank you for offering SS help.
Thanks for letting me know. I've emailed you another copy the downloads directly. Have a blessed day.
Grateful
This ministry has been a huge bless to me and my family. We started using your lesson during pandemia times, but now I use them from time to time to reinforce our homeschool or for those days when we can´t afford to go to the church (we live a bit far from it). I believe the lessons, videos, and crafts are great, very useful and easy to implement, my daughter (8y-o) love the lessons and I would love to share with many other friends, but most of them don't speak english... Have you consider to translate the lessons?
This was a great lesson. Sunday School kids was impressed and so was I. Keep the good work up.