Regular price
Sale price
$0
Unit price
per
Sale
🎉 Coming Soon
Heads UP ⏰ This item is included in the Black Friday Bundle Deal. Get $3,897 worth of children's ministry curriculum for only $97.

Format 📩 Instant PDF Download
🚸 Ages 6-12 Years Old
The story of Jesus healing the ten lepers contains several important insights. For kids, one obvious take-away is the value of gratitude and saying thank you—both to people and especially to God. This story also includes a message of the mercy of Christ. He healed the stricken men, and even though only one returned to say thank you, He did not punish those who neglected to do so. Another interesting note is that the man who did come back was a Samaritan, typically looked down on in Jewish culture. This lesson focuses largely on the element of thanksgiving, but feel free to use whatever methods and emphasis you prefer to communicate the Scripture.
Perhaps this story would better be called the one leper, as our focus is really on the single Samaritan who returned to Jesus in grateful appreciation for healing.  God has given us so much in life, and the natural expression of appreciation for His care should be genuine thanks. Being thankful for God's blessings is not by any means a requirement for salvation, but the Lord loves it when we show gratitude for His work in our lives. Recognizing all that He has done and given, how and why would we not give thanks?
Passage: Luke 17:11-19; 1 Thessalonians 5:16-18; Philippians 4:6-7
Target Audience: Kindergarten-6th grade
Materials Needed: Construction paper; paper bags; glue; popsicle sticks; stickers; googly eyes; felt; pipe cleaners; tape; scissors; decorative supplies; Bibles. Object lesson props can include thank you cards, signs with "thank you" written in various languages, possible gifts that one might give in gratitude.      
Easy-Prep Bible Lesson
Target Age: elementary school, adaptable for K-6th grades
Translation: choose NIV, ESV or KJV
Stand-alone lesson plan
17-pages of teaching material
Instant digital download
Flexible teaching plan for mixed age groups
Ideal for kids church or Sunday School (45-60 minutes teaching time)
Attention Keeping Activities
Object Lesson with video demonstration

Game Suggestions
Easy To Follow Teaching Plan
Craft Ideas with video demonstration 
Coloring Page
Word Find Worksheet
Memory Verse Poster
Secure Purchase & Money Back Guarantee
Every purchase from the Sunday School Store comes with a 100% money-back guarantee. If you're not happy for any reason, just contact support and we will make it right. Our checkout process has the most advanced security. Customers can pay with credit card, PayPal, or mail a physical check from their church. Simply choose your payment method during the checkout process. 
View full details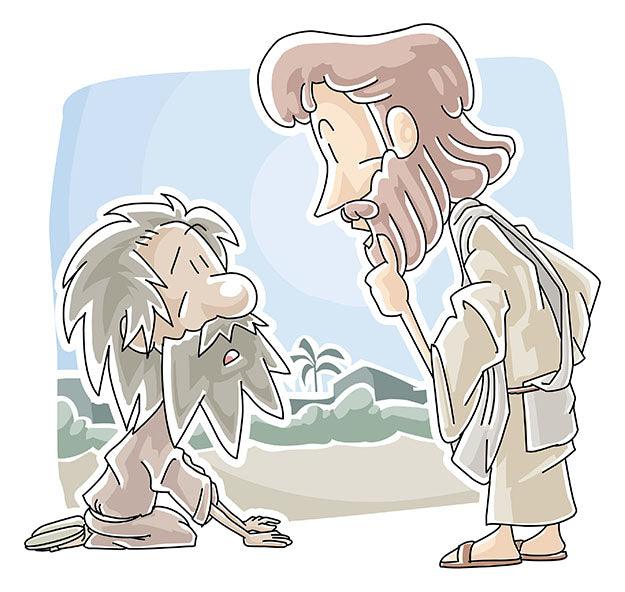 One Thankful Leper (Luke 17:11-19) Printable Bible Lesson & Sunday School Activities
One Thankful Leper (Luke 17:11-19) Printable Bible Lesson & Sunday School Activities
Love this! We just used this last Sunday and the kids really payed attention and enjoyed it!!
Thanks so much!!
review
I am a new Sunday school teacher searching for lesson plans for middle school kids
Very good lesson for young students very easy to teach. Thank you for all you do God Bless.
The kids liked it and it was easy to teach
One Thankful Leper
It was a complete and beneficial unit easy for children to understand. I definitely recommended it.
One Thankful leper
The lesson is well detailed and the activities are wonderful 👍🏿👍🏿
Very simple resource. I would recommend
I really like the lesson it was really sample to follow..
New & Popular Children's Ministry Curriculum