Limited Time Only ⏰ This lesson is included in the Print & Teach ⏩ Curriculum Bundle Deal. For less than $1 per week, download a comprehensive library of Bible teaching for kids.

CLICK HERE to See the DEAL
Regular price
$15
Sale price
$7.99
Unit price
per
Sale
Unavailable
⌛ {timer} ⌛
SALE ENDS SOON
Format 📩 Instant PDF Download
🚸 Ages 6-12 Years Old
We are not made to be alone, and we cannot live on our own. God created us to rely on and help one another, and we can do that in a variety of ways. This message celebrates the power of praying for and with other people, whether or not we might always "feel like it". We are called to intercede for all people, and we know that the Holy Spirit intercedes for us.
We need the prayers and support of other people. We can come to God with all of our needs and can also ask for things that others might need. Most importantly, we need the Lord's help in our lives. The Holy Spirit intercedes for us when we don't have the right prayers, and it's a blessing to remember that He is with us always. We can do nothing without the love, help, and salvation of Jesus. And we can do all things through Him!
Passage: 1 Timothy 2:1-7; Romans 8:26-28
Target Audience: Kindergarten-6th grade
Easy-Prep Bible Lesson
Target Age: elementary school, adaptable for K-6th grades
Translation: choose NIV, ESV or KJV
Stand-alone lesson plan
19-pages of teaching material
Instant digital download
Flexible teaching plan for mixed age groups
Ideal for kids church or Sunday School (45-60 minutes teaching time)
Attention Keeping Activities
Object Lesson with video demonstration

Game Suggestions
Easy To Follow Teaching Plan
Craft Ideas with video demonstration 
Coloring Page
Word Find Worksheet
Memory Verse Poster
Secure Purchase & Money Back Guarantee
Every purchase from the Sunday School Store comes with a 100% money-back guarantee. If you're not happy for any reason, just contact support and we will make it right. Our checkout process has the most advanced security. Customers can pay with credit card, PayPal, or mail a physical check from their church. Simply choose your payment method during the checkout process. 
View full details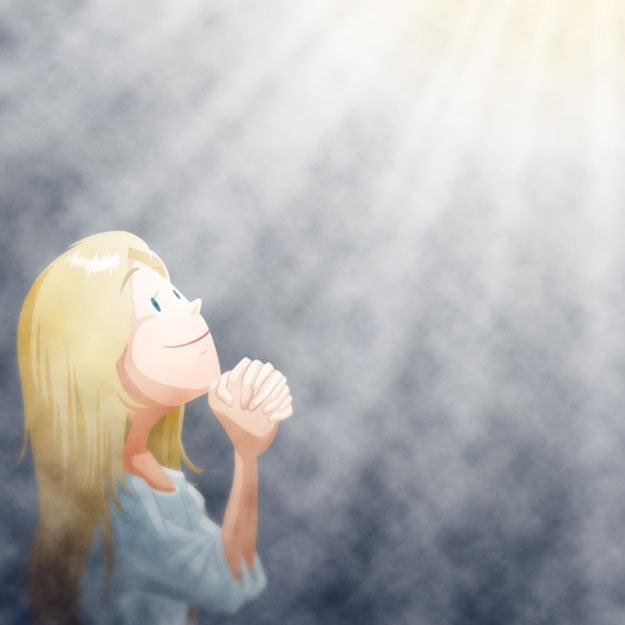 This is a wonderful place. I just wish things come in booklet form instead of downloading.
The printable resource is a tool that is a great blessing and a good guide to instill the art of prayer for all in the beloved children.
Pray for all people
Love it - will be using it with the children soon. Great info.
I think about Pray for All People (1 Timothy 2)
Thank you for Printable Bible. That makes children know who he should be praying for All People.
Pray for all people
Very helpful for the children Ministry . God bless you all for your endeavour!
Great lesson
This is a great lesson to teach your youth group
A Blessing
Great product. Kids love the lesson, crafts, and activities.