Regular price
Sale price
$45
Unit price
per
Sale
Unavailable
⌛ {timer} ⌛
DEAL ENDS SOON
📩 Instant PDF Download
🚸 Ages 6-12 Years Old
Restart is a 4-week children's ministry curriculum about the power of repentance and making a fresh start. Judgment and shame are everywhere in our culture. That's why kids need to understand God's grace and mercy. The Lord knows our brokenness and wants to give us a new beginning. By embracing the love of Jesus, we can truly Restart!
Memory Verse: 2 Corinthians 5:17 
🎉 Click here to download the 1st week's lesson as a free sample.
Curriculum Overview & Bible Lessons
Start Here "Follow Him Wherever You  Are" Luke 5:27-32


Sometimes we believe that we are not the "right kind of person" to follow Jesus or be close to Him. But the Bible tells us that we all have the chance to START OVER and choose to follow Him in whatever state he finds us. Bible Story: Jesus calls Matthew the Tax Collector.

Roll Again "Jesus Gives Us Chances to Get it Right" John 21:15-17


We are forgiven by God because of Jesus' sacrifice. Even when we sin, Jesus' sacrifice allows us to experience God's grace by giving us the chance to "roll again" by being forgiven for those sins. Bible Story: Jesus restores Peter.

Don't Get Stuck "God Knows We're Not Perfect" John 4:42


God knows that we are not perfect. His Son was the only perfect person to walk the earth. God simply wants us to accept Jesus and follow Him. Once we accept Jesus, we can START OVER and become a new creation in Christ. Even when we make mistakes, we still never lose His love. Bible Story: Jesus meets the Samaritan woman.

Back to Start "God is Waiting with Open Arms"  Luke 15:11-32


Sometimes we feel like we are too sinful to be close to God. We fear that he will reject us or be mad at us for the things we've done. But the truth is that he is always there for us, ready and willing to accept us and give us a chance at a new beginning. Bible Story: The Parable of the Prodigal Son.
Attention Keeping Learning Activities 

Easy to teach lesson plan

Discussion questions and prayer
Memory verse activity
Printable word search worksheets
Bible story coloring pages
Parent take home review sheets
Craft activities
Perfect for Children's Ministry or Sunday School

Use this Bible study in your children's ministry, kids church, or Sunday School. Our curriculum includes everything you need to keep the children's attention, get them into God's Word, and help them grow in their personal relationship with Jesus Christ.
58-pages of teaching material
perfect for children aged 6 to 12 (Kindergarten to 6th grade)
designed for small churches
instant digital download in one print-friendly PDF file with access to bonus graphics and editable documents via Google Drive
flexible teaching activities designed for elementary aged students
unlimited permission to share directly with volunteers or families in your church
View full details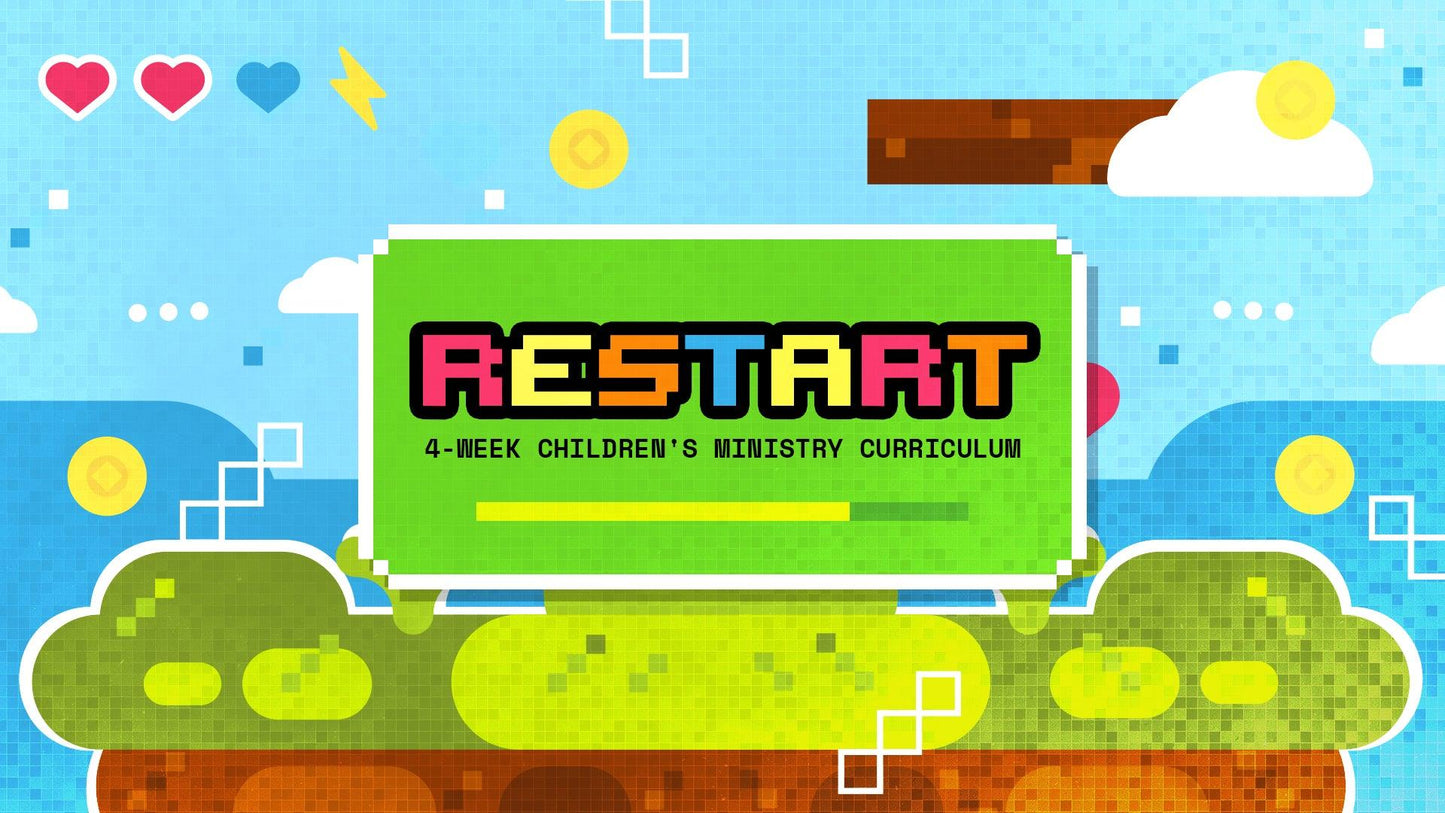 New & Popular Children's Ministry Curriculum