Regular price
Sale price
$39
Unit price
per
Sale
🎉 Coming Soon
Heads UP ⏰ This item is included in the Black Friday Bundle Deal. Get $3,897 worth of children's ministry curriculum for only $97.

📩 Instant PDF Download
🚸 Ages 6-12 Years Old
Printed Length: 80 Pages
📖 Free Week #1 Lesson
"Roar into 2024: Being Bold in Our Faith" will help kids begin the new year with bold faith. This 4-week children's ministry curriculum brings to life the stories of bravery rooted in Christ's love. Each captivating lesson will deepen Bible understanding and help kids experience a personal relationship with Jesus. Get ready to roar into the new year with strengthened faith!
Target Age Group: Children 6-12 Years Old
Setting: Children's Church or Sunday School
Big Idea: Because Jesus loves me, I can be fearless!
Memory Verse: 1 Corinthians 16:13
Week 1: Esther - Brave Enough to Speak Out

Week 2: Paul - Bold Proclaimer of the Gospel

Week 3: Ehud - The Unexpected Hero

Week 4: Stephen - Fearless in the Face of Persecution
Translation: This study is written to work with any Bible translations and poster visuals are included using the NIV, ESV, KJV, and NLT.
Bible Lesson Introduction & Overview
Faith is under attack in our world and the next generation must be prepared to stand strong in thief faith in a rapidly changing world. They will increasingly find situations where they feel unsure about expressing their Christian beliefs or stand up for others who are being treated unfairly. 
This struggle can make children feel alone or confused, and they may feel pressured to compromise their beliefs. But believers of all ages can be a force of good in a world that's lost it's way, but only if we have the courage to speak about God's love and the truth of the Gospel. 
Our new curriculum, "Roar into 2024: Being Bold in Our Faith," will equip children with valuable lessons from the Bible about standing firm in faith. Through exploring the stories of Esther, Paul, Ehud, and Stephen, children will learn about boldness, courage, and the unwavering commitment to God that marks a vibrant personal relationship with Jesus.
Perfect for your New Year's Sunday School Curriculum
Lesson 1: Esther - Brave Enough to Speak Out

Scripture: Book of Esther
Main Idea: Speak up, be brave, protect others like Esther.
Teaching Objective: Kids will learn about Esther and learn how belief in Jesus can make them brave.
Lesson 2: Paul - Bold Proclaimer of the Gospel

Scripture: Acts 9:1-22 (Paul's Conversion and Baptism), Acts 14:1-20 (Paul's Boldness in Iconium and Lystra)
Main Idea: Paul's story shows us that anyone can change and do great things for God.
Teaching Objective: Children will learn about the radical transformation of Paul and the importance of sharing the Good News with others.
Lesson 3: Ehud - The Unexpected Hero

Scripture: Judges 3:12-30
Main Idea: God can make anyone brave when they answer His calling.
Teaching Objective: Children will learn from Ehud's story that God can use anyone for His purposes, even unexpectedly.
Lesson 4: Stephen - Fearless in the Face of Persecution

Scripture: Acts 6:8-15, Acts 7:54-60
Main Idea: Through faith in Jesus, Stephen stood for faith & spoke truth, even in danger.
Teaching Objective: Children will learn about Stephen's fearless faith and understand the importance of standing firm in their faith, no matter the circumstances.
Each lesson includes various engaging activities for children, such as group games, object lessons, interactive Bible stories, memory verse exercises, teaching skits, discussion guides, craft activities, word searches, and coloring pages.

Attention Keeping Learning Activities 

Easy to teach lesson plan

Discussion questions and prayer
Memory verse activity
Printable word search worksheets
Bible story coloring pages
Craft activities
Simple read-aloud teaching skit
Group game
Object Lesson
Includes a curated list of Bible Story Videos, Worship Songs, and bonus teaching ideas.

PDF Curriculum for Children's Ministry, Kids Church, or Sunday School

Use this Bible study in your children's ministry, kids' church, or Sunday School. Our curriculum includes everything you need to keep the children's attention, get them into God's Word, and help them grow in their personal relationship with Jesus Christ.
72 pages of teaching material
perfect for children aged 6 to 12 (Kindergarten to 6th grade)
designed for small churches
instant digital download in one print-friendly PDF file
flexible teaching activities designed for elementary-aged students
unlimited permission to share directly with volunteers or families in your church
View full details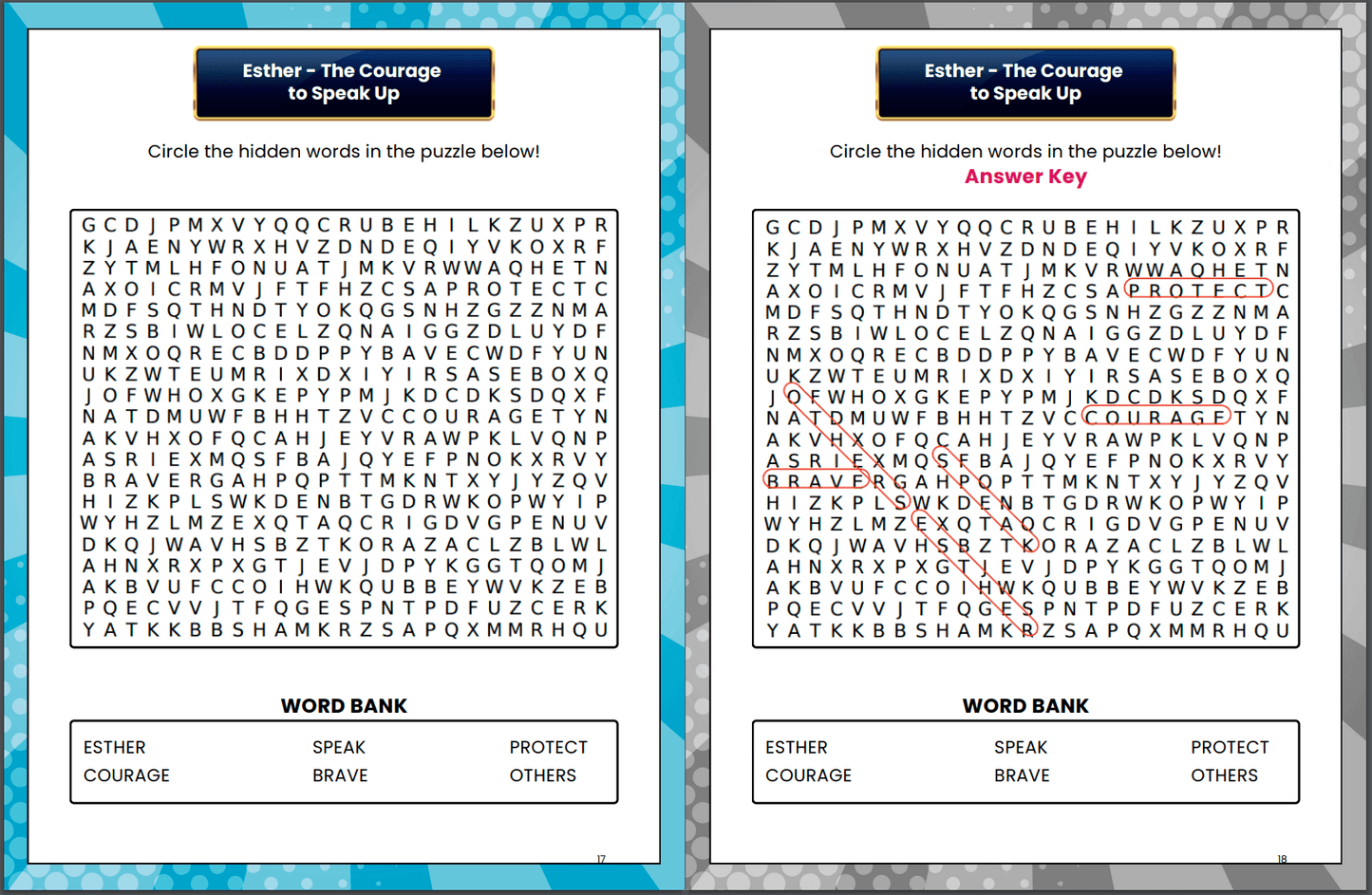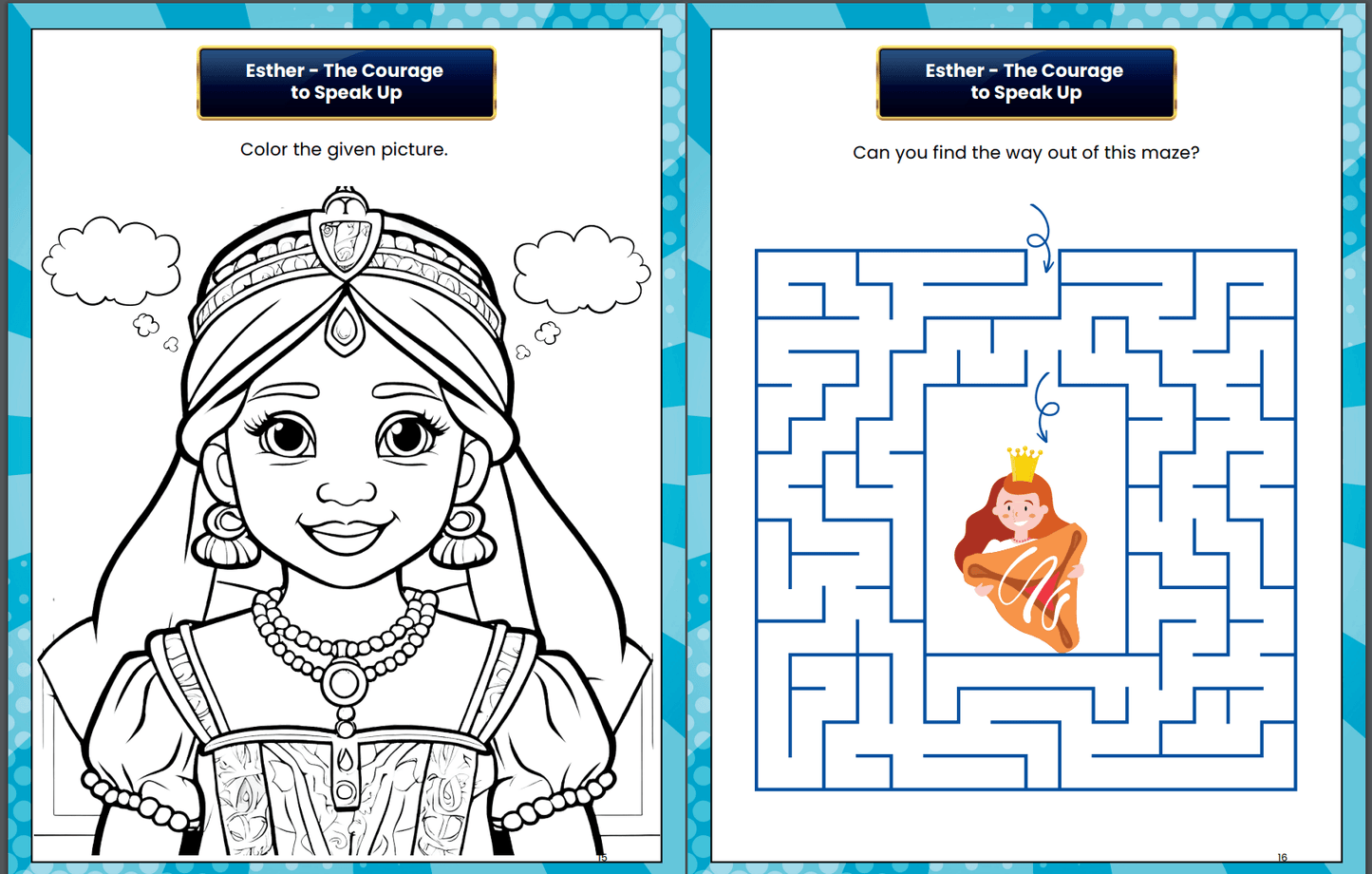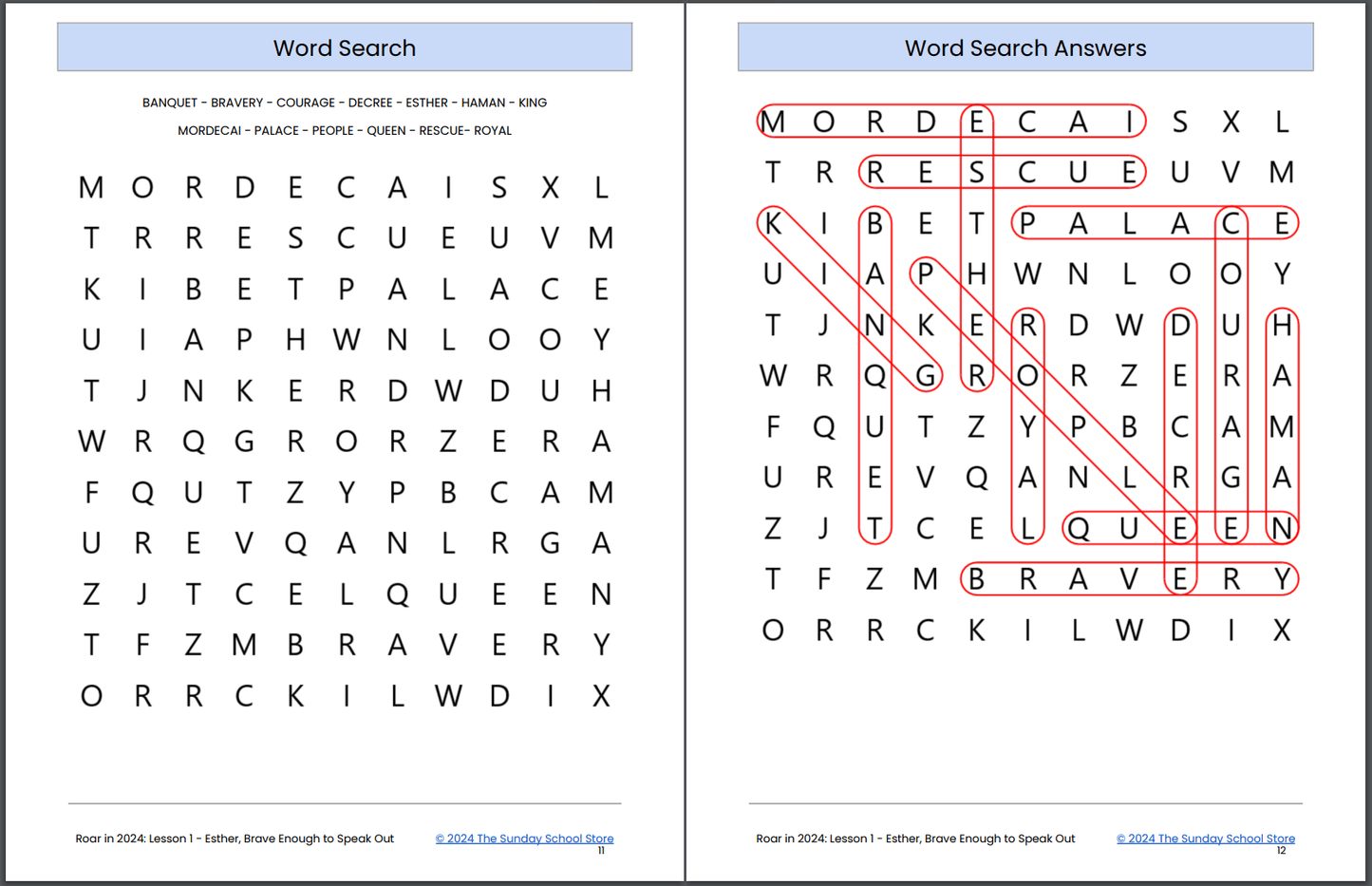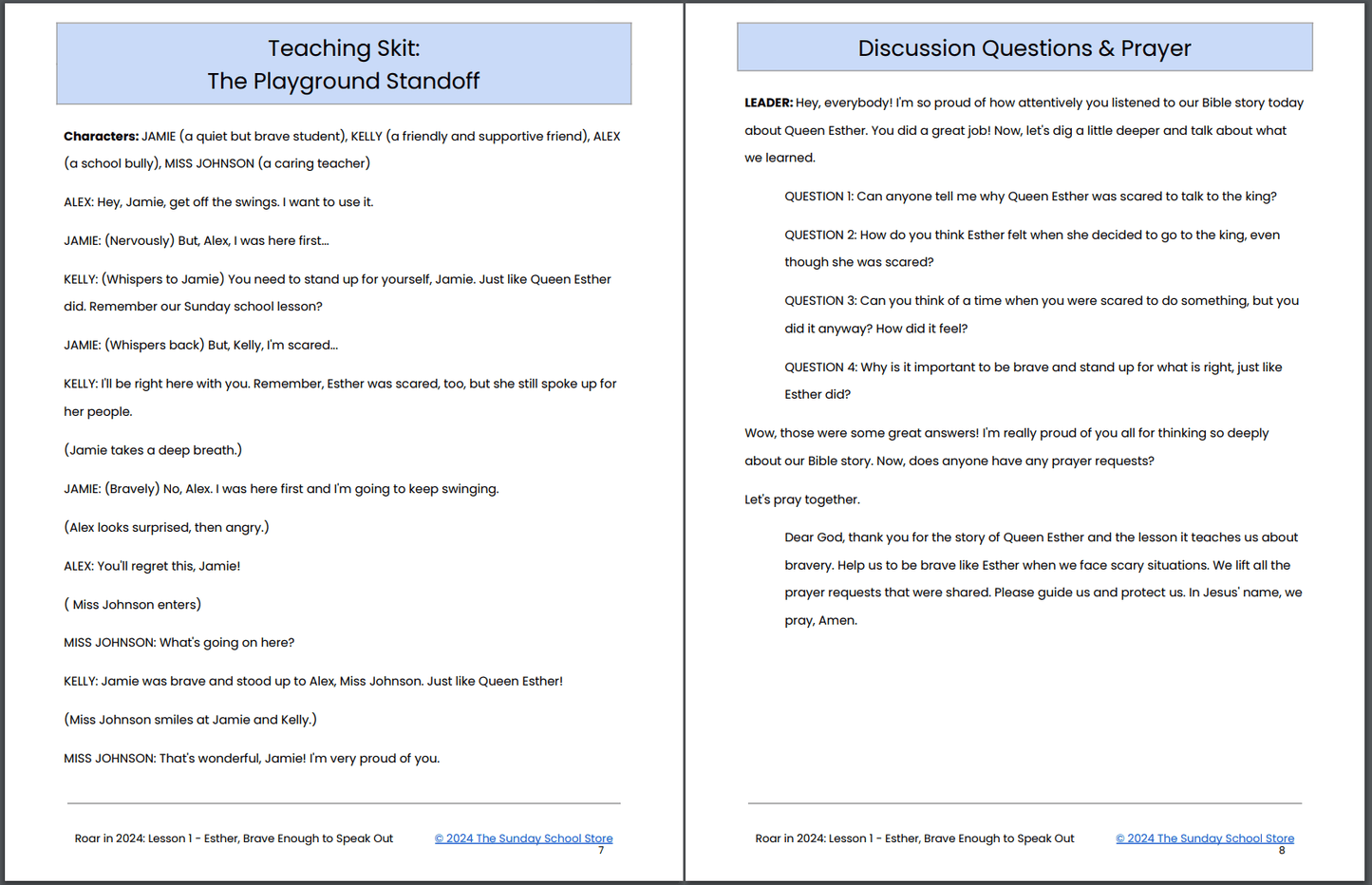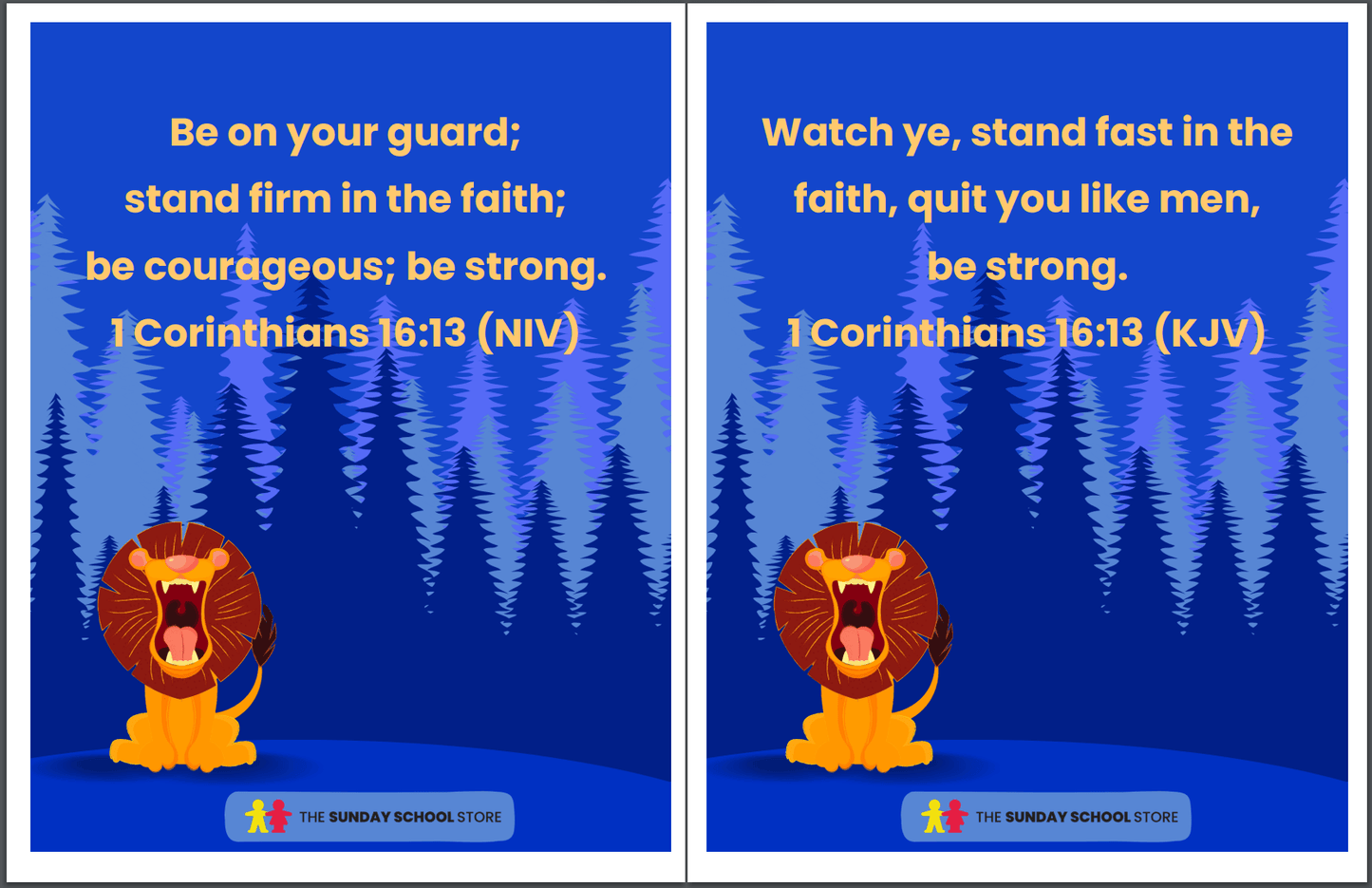 New & Popular Children's Ministry Curriculum