Limited Time Only ⏰ This lesson is included in the Print & Teach ⏩ Curriculum Bundle Deal. For less than $1 per week, download a comprehensive library of Bible teaching for kids.

CLICK HERE to See the DEAL
Regular price
$15
Sale price
$7.99
Unit price
per
Sale
Unavailable
⌛ {timer} ⌛
SALE ENDS SOON
Format 📩 Instant PDF Download

🚸 Ages 6-12 Years Old
What does it mean for us that Jesus became a human? Our Savior left His throne and came to Earth to live as a human. He humbled himself and came to serve others, and ultimately to die a criminal's death for our redemption. This lesson focuses on the tasks Christ took on when He became human, and how we should strive to follow after Him by living as He did, with humility and selfless service. We can encourage children to put others first and live in a way that imitates Jesus. 
Philippians 2 reminds us of the sacrifices Jesus made for our sake. He emptied Himself and came to Earth as a human, in order for us to be free from sin and death. We can rejoice knowing that the work He has done covers our wrongs and makes us new. We should also praise the name of Jesus, recognizing the amazing things He still does in our lives, and living in a way that honors and worships Him. 
Passage: Philippians 2:1-11
Target Audience: Kindergarten-6th grade 
Materials Needed: 
More Resources Online
Watch the video demonstration of the object lesson. 
Watch the video example for the craft projects.
Watch the video Bible story "Humility" from Crossroads Kids Club
Watch the video "Out on a Limb - Humble" from Saddleback Kids
For more free Bible illustrations, visit Christian Clip Arts and Ministry-To-Children's Coloring Pages
Easy-Prep Bible Lesson
Target Age: elementary school, adaptable for K-6th grades
Translation: choose NIV, ESV or KJV
Stand-alone lesson plan
17-pages of teaching material
Instant digital download
Flexible teaching plan for mixed age groups
Ideal for Kids' Church or Sunday School (45-60 minutes teaching time)
Attention Keeping Activities
Object Lesson with video demonstration

Game Suggestions
Easy To Follow Teaching Plan
Craft Ideas with video demonstration 
Coloring Page
Word Find Worksheet
Memory Verse Poster
Secure Purchase & Money Back Guarantee
Every purchase from the Sunday School Store comes with a 100% money-back guarantee. If you're not happy for any reason, just contact support and we will make it right. Our checkout process has the most advanced security. Customers can pay with credit card or PayPal. Simply choose your payment method during the checkout process.  
View full details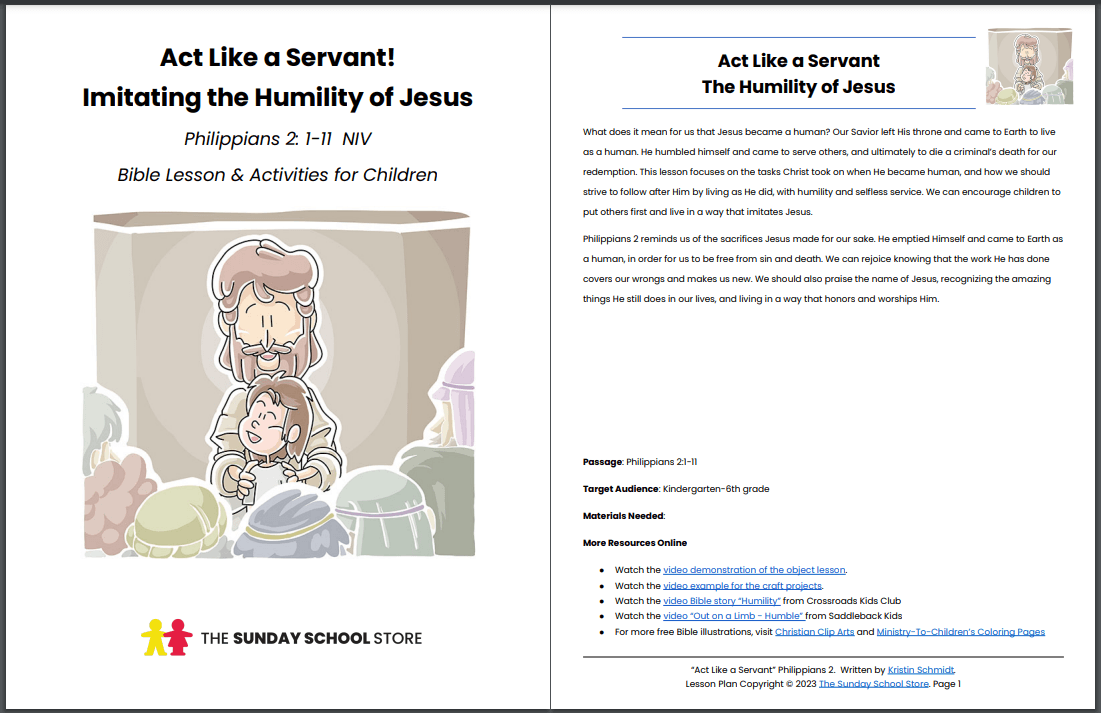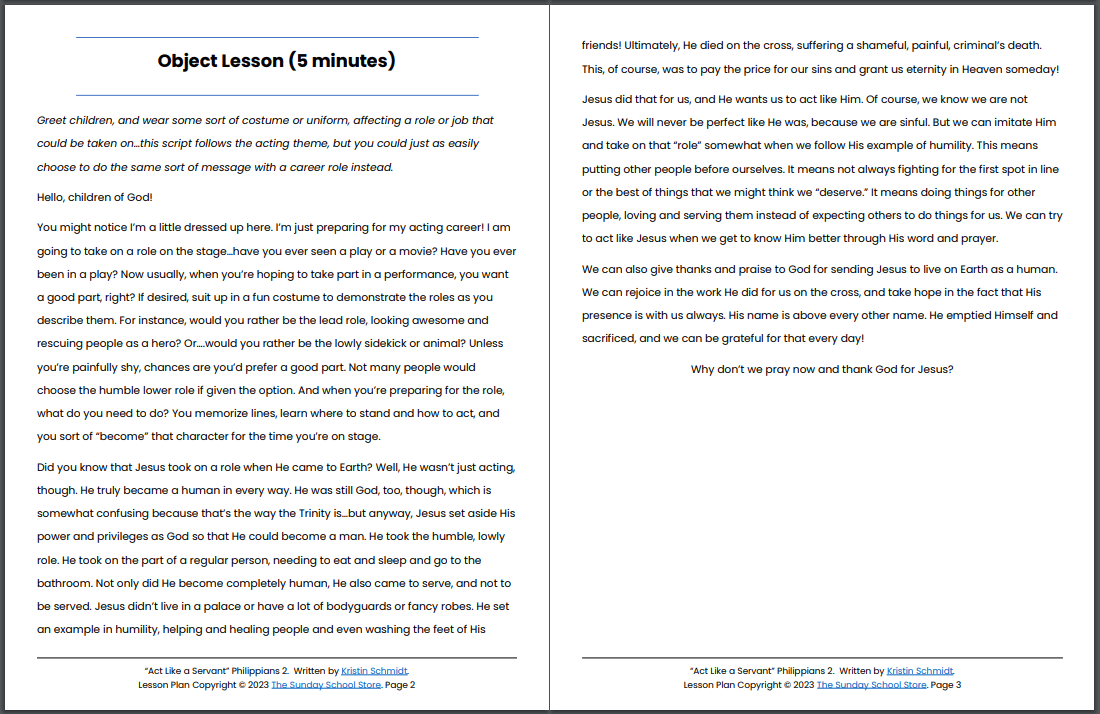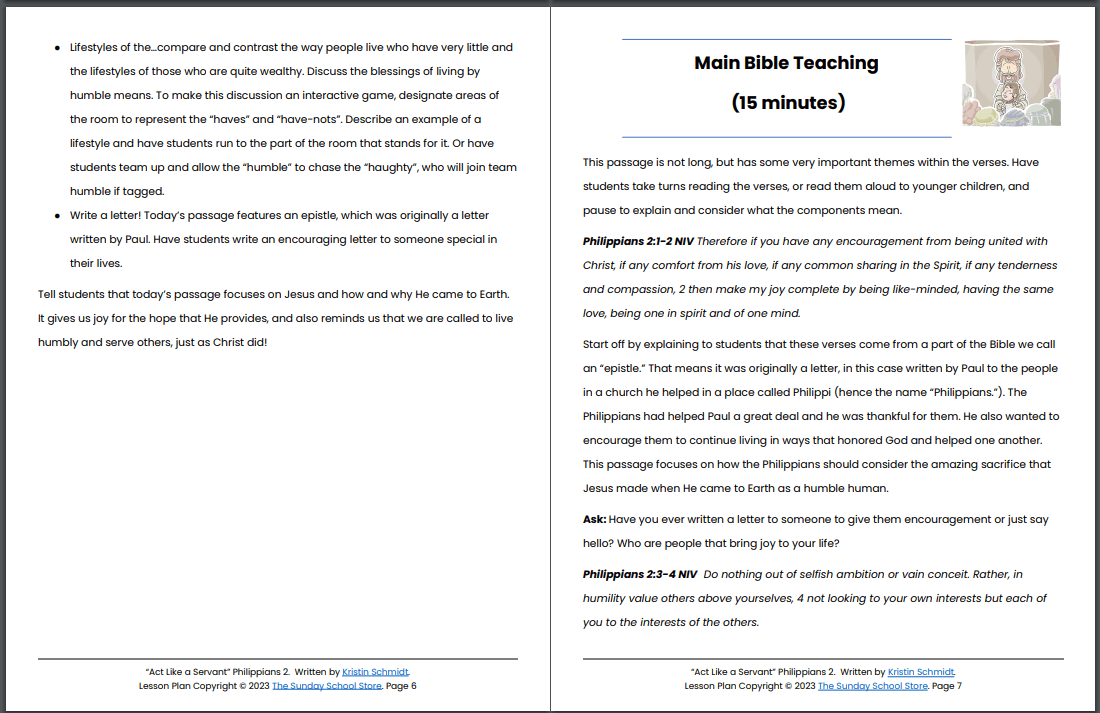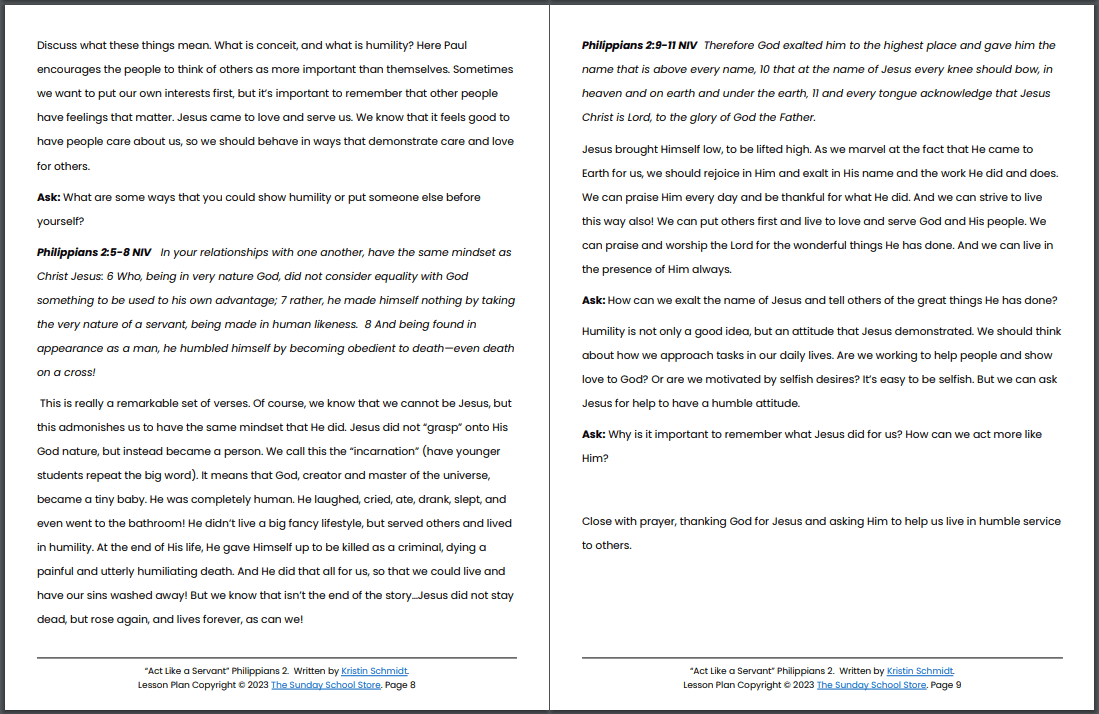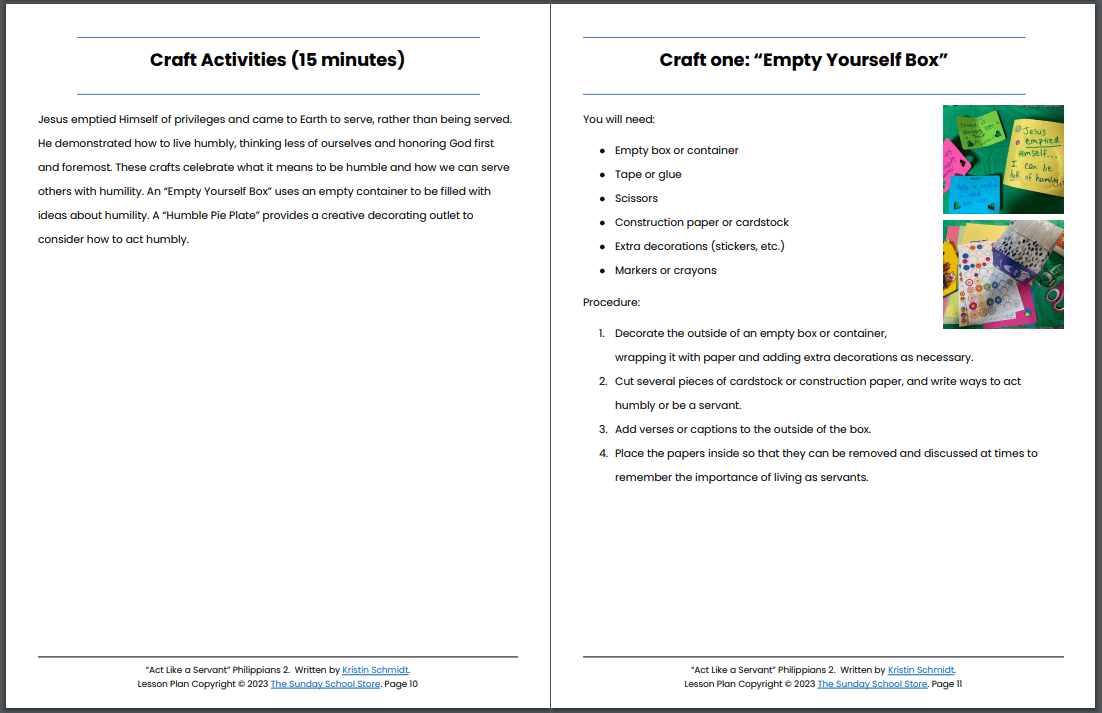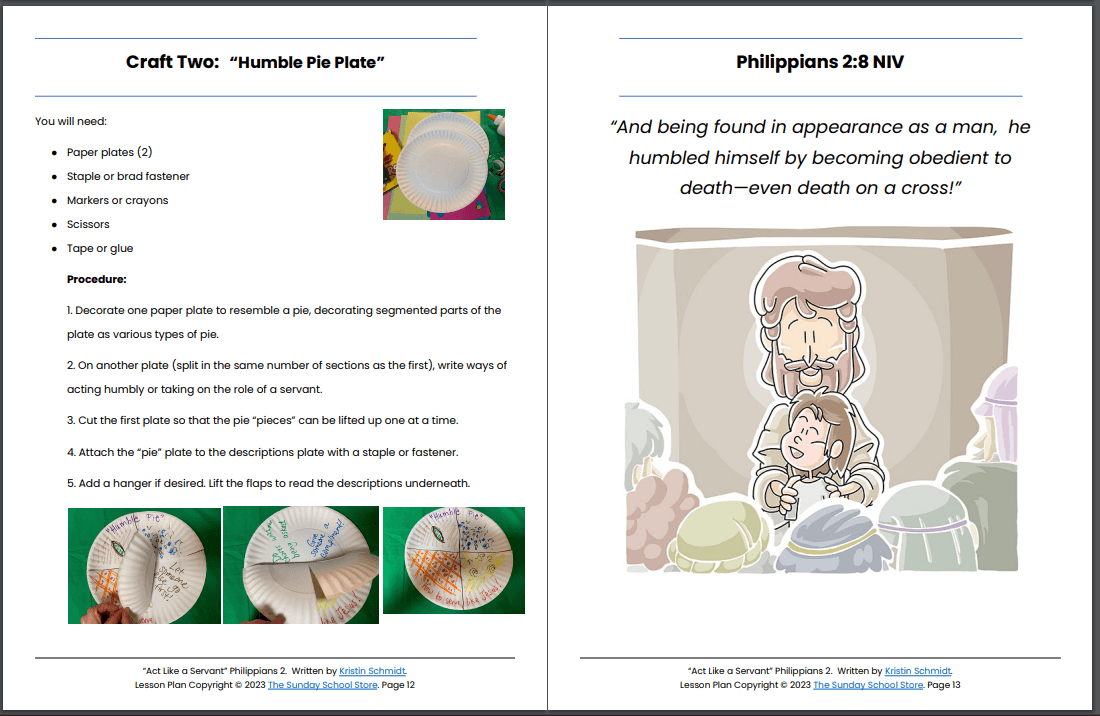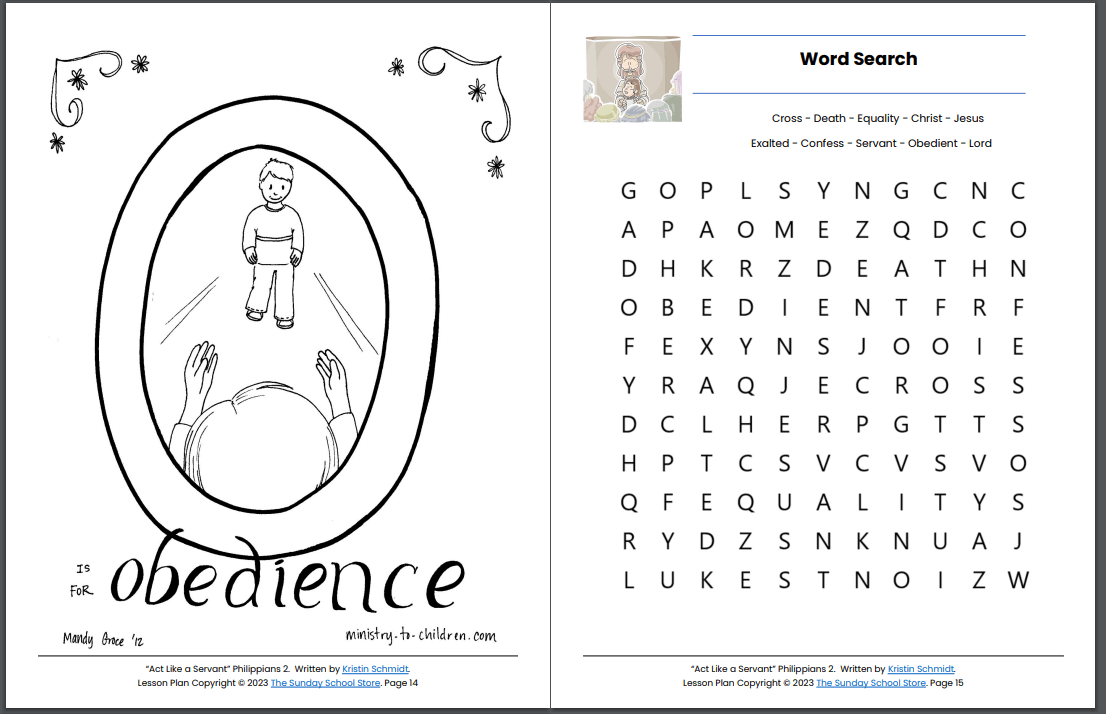 No review yet
I have not used any of lessons yet .Will start after Easter.