Regular price
$45
Sale price
$27
Unit price
per
Sale
🎉 Coming Soon
There is nothing in this world that compares to God's Love. This 4-week study will help kids understand and appreciate this powerful truth. Built around the acronym L-O-V-E, each lesson will strengthen their personal relationship with Jesus Christ.
About This Curriculum
Perfect for ages 6 to 12
Designed for small churches
Instant digital download
Flexible teaching activities
Includes easy-print PDF format
Includes easy-edit Microsoft Word files
Unlimited permission to share directly with volunteers or families in your church
NIV Translation Included, but adaptable to any Bible version
Each Lesson Includes
Large group lesson
K-1st small group discussion
2nd-5th small group discussion
Memory verse activity
Full color memory verse poster
Multiple age-appropriate learning activities: craft, skit, or games
Coloring sheet
Parent take home sheet
The L.O.V.E. of God: 4-Week Overview
Lesson #1: God's Love is (L) LONG-SUFFERING
Big Idea: God is patient with us, even when we do things wrong. He lets us suffer the consequences of our sins, but also gives us the salvation we need to have forgiveness of those sins.
Key Passage: Genesis 3 – The Fall: The story of Adam and Eve. When Adam and Eve disobey, God does not disown them. He lets them live outside of the garden and finds a way to bring salvation to humanity.
Memory Verse: Genesis 3:23 "So, the Lord God banished him from the Garden of Eden to work the ground from which he had taken."
Lesson #2: God's Love is (O) ONE-OF-A-KIND
Big Idea: God's love is so amazing. He does extraordinary things for those who love Him, and He shows it in big ways throughout the Bible.
Key Passage: Matthew 18:10-14. The parable of the Lost Sheep. God will seek those who are lost. He will find the "one" that has wandered and be as happy to find him as the man in the story.
Memory Verse: Matthew 18:13 "And if he finds it, truly I tell you, he is happier about that one sheep than about the ninety-nine that didn't wander off."
Lesson #3: Title: God's Love is (V) VICTORIOUS
Big Idea: God loved His people and wanted them to spend eternity with Him. So, he gave his only son so they could be with Him in Heaven.
Key Passage: John 3:1-21 – Jesus talks to Nicodemus
Memory Verse: John 3:16 "For God so loved the world that he gave his one and only son, that whoever believes in him shall not perish, but have eternal life."
Lesson #4: Title: God's Love is (E) ETERNAL
Big Idea: God has always loved me. He knew me even before I was born. His love for me is never ending.
Key Passages: Psalm 139:13-18 – David speaking about how God has always known him. He was knit together in his mother's womb and God ordained the days of his life. Luke 1:39-45 – Mary visits Elizabeth and her unborn child leaps when in the presence of Mary's baby.
Memory Verse: Psalm 139:13 – "For you created my inmost being; you knit me together in my mother's womb."
View full details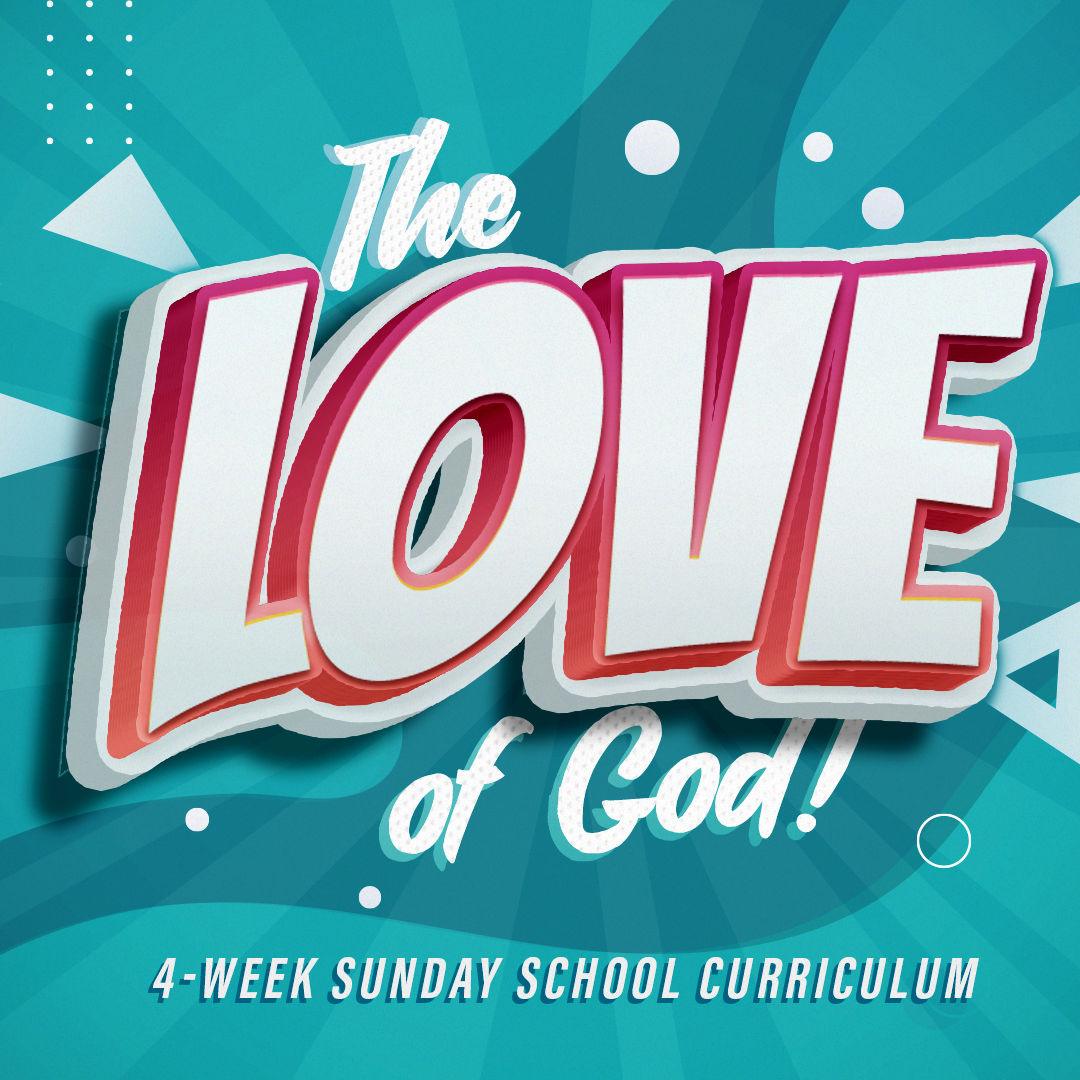 Awesome!
This lesson is packed with engaging content that the kids love. The small group and larger group options are beneficial because our class size can tend to fluctuate. I recently ordered the current bundle deal. Love this curriculum!
The Love Of God 4 week Curriculum
Thus series was excellent. The children were very engaged.
Great material
Well prepared lesson with different activities to choose from, or to extend the lesson. I also liked that it had the lesson for different grade levels.
We just finished lesson 2 this week leading up to Valentines Day. The kids really like the actives and the art projects. I like the content alot and had never thought of those lesson topics for Valentines Days.
Good lesson
I haven't use it for my Sunday School class,but I have looked at it and I will be using it in the near future.
Great curriculum. Sunday school students love it. They are learning a lot about Jesus and the Bible through your resources. Thank you for your hard work.
The L.O.V.E. of God
we did the 1st lesson Sunday the 7th. The lessonn was easy to put together and the kids fully understood it all.
New & Popular Children's Ministry Curriculum