Regular price
$5
Sale price
$0
Unit price
per
Sale
Unavailable
⌛ {timer} ⌛
DEAL ENDS SOON
This 11-page download will help children see that God is the real HERO behind all the leading characters in the Bible. This is a free excerpt from our popular Bible Heroes Pt. 1 and Bible Heroes Pt. 2 children's ministry curriculum.
Free PDF Download Includes
Bible Heroes Cover Page
Moses
Deborah
David
Ruth
Joshua
Hannah
Samuel
Abigail
Elijah
Esther
Instant Teaching Activity for Sunday School

No matter what lesson you're teaching, these coloring sheets will add a hands-on leaning element to your kids church or Sunday School lesson. Simply download, print the pages you like, and keep them on hand when your teaching plan needs a little boost.
View full details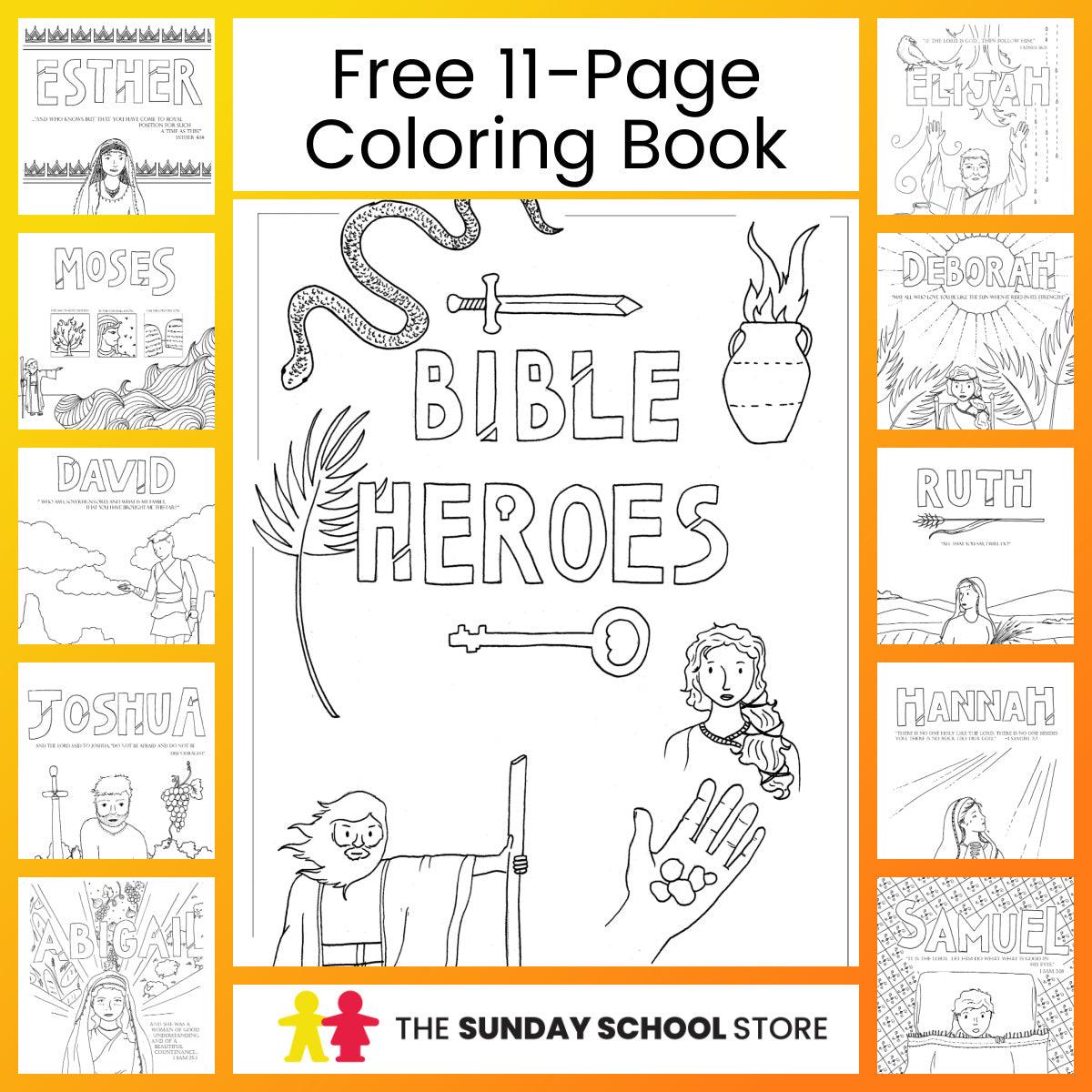 A fried in need.
Ny hair stylist has a Sunday School class of young kids. She always needs coloring pages and loved these. Thank you.
Bible Heroes Coloring Book (Free 11-Page Download)
Awesome
These are such good ways to teach young kids about god
Heroes of the Bible
Thank you for sharing these resources. They are very helpful. The children loved coloring their favorite bible heroes. They begin to have imaginations about how the people in the olden times might have looked like. They are getting more interested in listening to bible lessons.
Heros of the Bible
Students truly enjoyed being able to choose the hero for them. What a blessing. Thanks again
Great educational Bible studies for littles.
This ministry as a blessing.
Thank you so much! God has been so good, who would expect for a free materials, what a blessing, keep shinning for the Glory of God.
-Sis. Hazel from Philippines
Bible Heroes Coloring Book (Free 11-Page Download)
Bible Heroes Coloring Book (Free 11-Page Download)
New & Popular Children's Ministry Curriculum